When it comes to transitioning your network and devices, we're here to help

At AT&T Business, we've seen mobile internet usage explode over the last decade – a trend that began taking off in the early 2000s. In fact, mobile data traffic on our national wireless network increased more than 730,000% from 2007 until today! And throughout our history, we've worked hard to provide the latest technology to support our customers and their changing usage needs. That includes providing newer and faster networks – and helping our customers transition to the latest technology. As of the beginning of this year, less than 1 percent of our mobile data traffic was running on our 3G network, as we've successfully worked with our customers to help them evolve to more up to date networks.
In February 2019, we publicly announced a plan to sunset our 3G wireless network, and we just ended service on February 22, 2022. Like other wireless providers, we periodically repurpose spectrum from an outdated generation of wireless technology to a new, more efficient one. Sunsetting 3G allows us to reallocate spectrum to newer technologies, for example to help unlock the ultimate benefits of the 5G experience – ultra-fast speeds, lower latency, and greater capacity – to better serve consumers and businesses. Learn more about AT&T 5G.

We're always looking for ways to help you with your business needs. We've already migrated more than 37 million Internet of Things (IoT) devices off the 3G network, and we're here to help you if you're not yet fully migrated. Reach out today! We're ready to help.

If you're an AT&T Business Mobility customer, please review the 3G Sunset information here.
Highlight
All businesses are encouraged to adopt 4G-LTE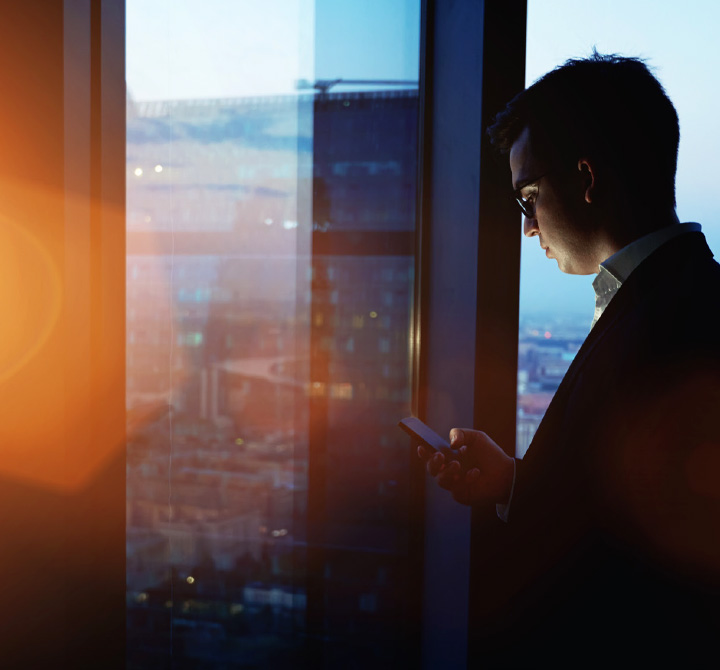 Get the help you need to upgrade to 4G-LTE
2G/3G cellular network sunset plans are affecting companies all over the U.S. as deadlines are rapidly approaching. Learn why AT&T Business is the right choice for your 4G-LTE upgrade and what we bring to the table.
Learn more
Is your Fleet ready for the 2G/3G sunset?
Listen and learn how more than half of 125M+ cellular IoT devices currently deployed run on 2G and 3G networks and how many of the over 13.5M fleet vehicles on the road today are 7+ years old. How do you manage the migration?
Featuring:
John Krachenfels Director of IoT Solutions at AT&T
Rob Williams Lead Product Marketing Manager, IoT Solutions at AT&T
James Brehm and Associates firm
Watch now
Keep your business running and your data flowing
We have the networks, platforms, innovation, experience at scale, and solutions needed. Our comprehensive and extensive Professional Services are here to help.
Talk to a business expert
AT&T business experts are available M - F 7am - 7pm CT
Request info
To get sales help from a Business Solutions specialist, please complete this form.
Your feedback will help us to improve AT&T Business so you continue to have a great experience when visiting us!
This survey is conducted by an independent company ForeSee for AT&T.