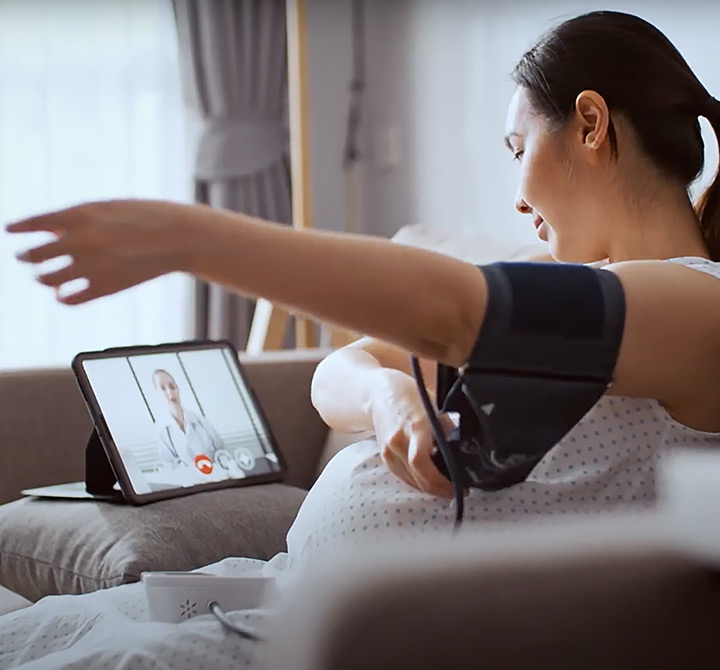 AT&T Business: Connecting patients to care
Every minute of every day, connected healthcare from AT&T Business is making a difference. It's bringing together healthcare professionals to innovate, collaborate, and share information. It's connecting patients to doctors, virtually. And it's helping extend care to patients in remote locations.
Watch now
Industry trends
A look at the forces and technologies disrupting the healthcare industry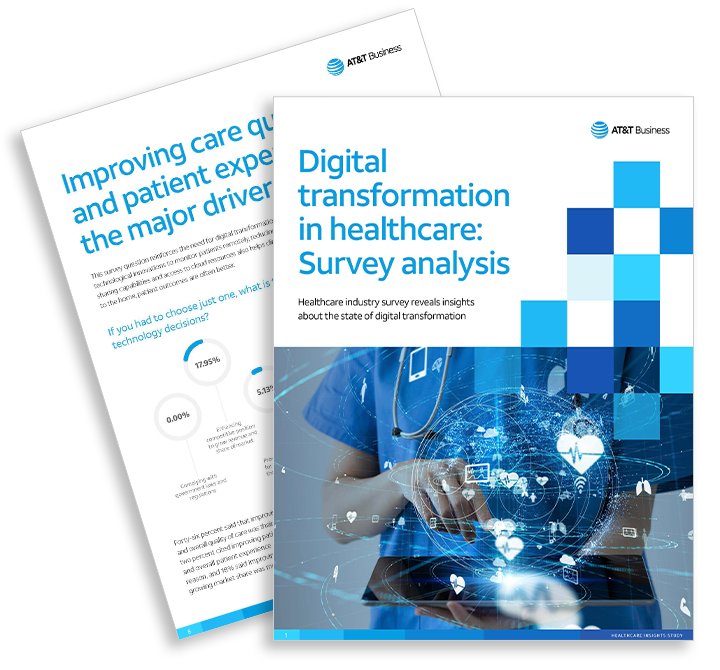 Research reveals the state of digital transformation in healthcare 
AT&T Business and the College of Healthcare Information Management Executives (CHIME) have partnered to survey CHIME members on the state of digital transformation in healthcare. 
Get the survey results here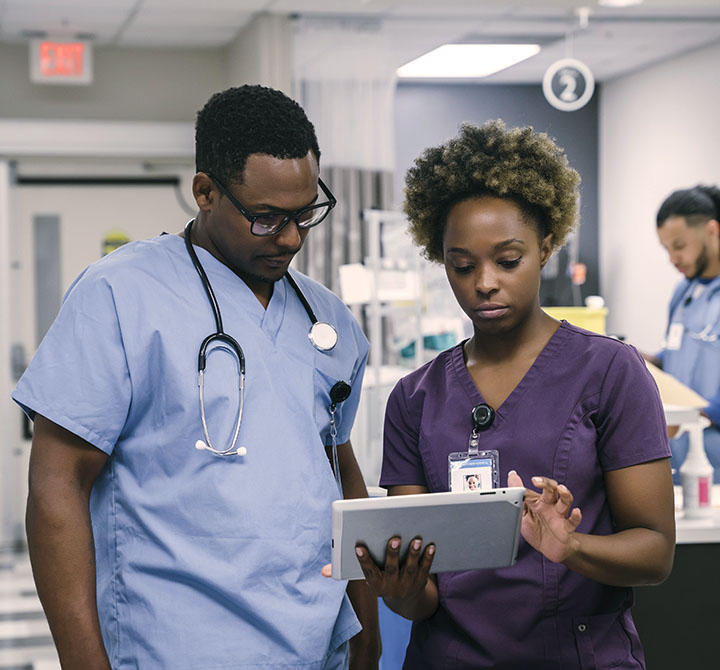 The latest trends and insights for the healthcare industry
Technology and connectivity are playing a key role in the transformation of healthcare. Here's a look at the latest tech trends within healthcare and how AT&T Business is helping the industry respond.
Learn more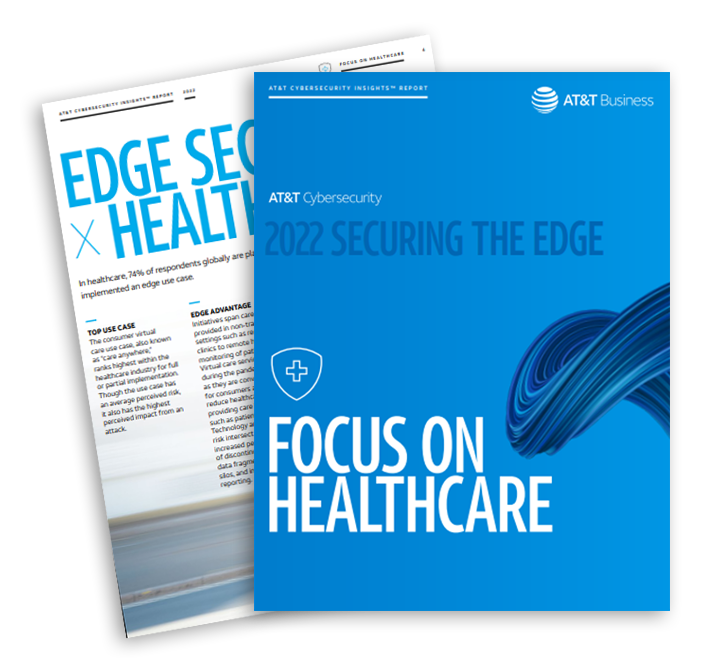 New ebook: 2022 Securing the Edge: Focus on Healthcare.
The same digital transformation within the healthcare industry that is yielding so many positive benefits is also exposing it to a greater risk of cyberattacks.
Learn how industry experts are tackling this challenge
Customer stories
How AT&T Business Fiber®, advanced wireless, IoMT, and other solutions are enabling innovation in healthcare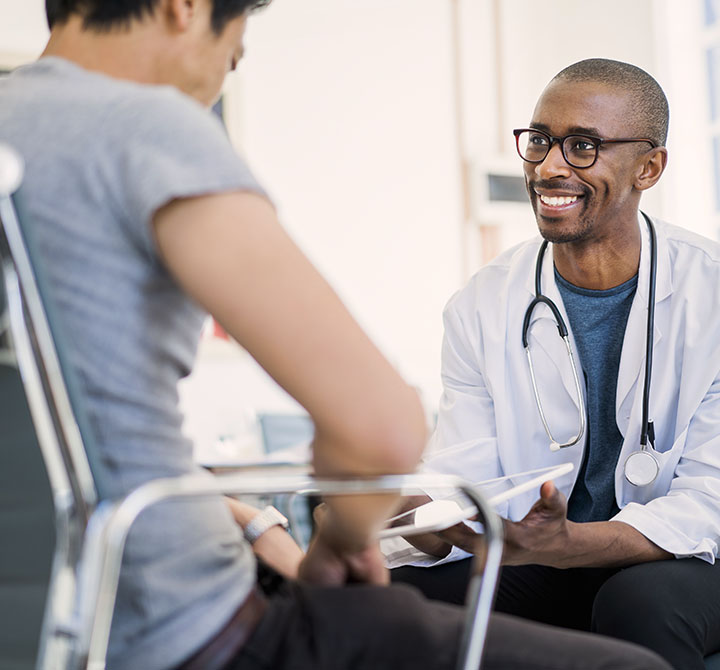 Austin Cancer Center's on-demand network supports fast diagnosis, giving patients peace of mind 
A leader in cancer treatment, Austin Cancer Center chose networking leader AT&T to improve delivery of diagnostic files to medical professional.
View the case study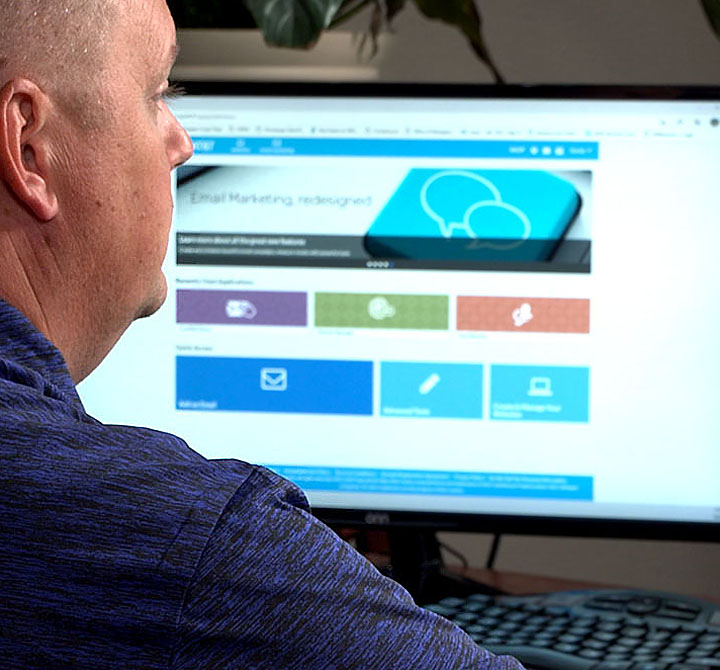 Organization gains new efficiencies through highly secure solutions and connectivity
AT&T Business helped transform Choctaw County Ambulance Authority's networks and operations. Voice, fax, text messaging, conferencing, and collaboration capabilities are making it easier to operate. 
View the case study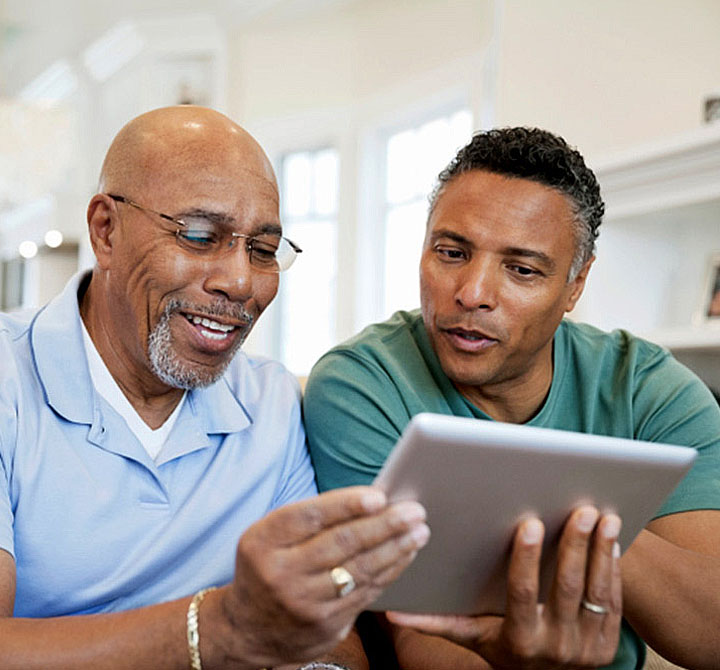 There's no place like home: Anelto and AT&T team up to help seniors thrive
Anelto needed to supply dependable connectivity to patients who may not have cell phones or Wi-Fi®. The company sought a cellular service provider that could give them power to easily provision and control its monitoring devices.
View the case study
Industry solutions
Learn how innovative digital solutions from AT&T can transform your healthcare organization
Talk to a business expert
AT&T business experts are available M - F 7am - 7pm CT
Request info
To get sales help from a Business Solutions specialist, please complete this form.
Your feedback will help us to improve AT&T Business so you continue to have a great experience when visiting us!
This survey is conducted by an independent company ForeSee for AT&T.