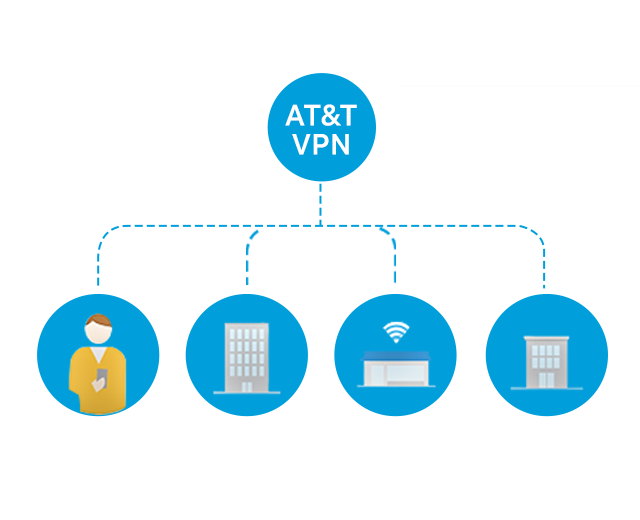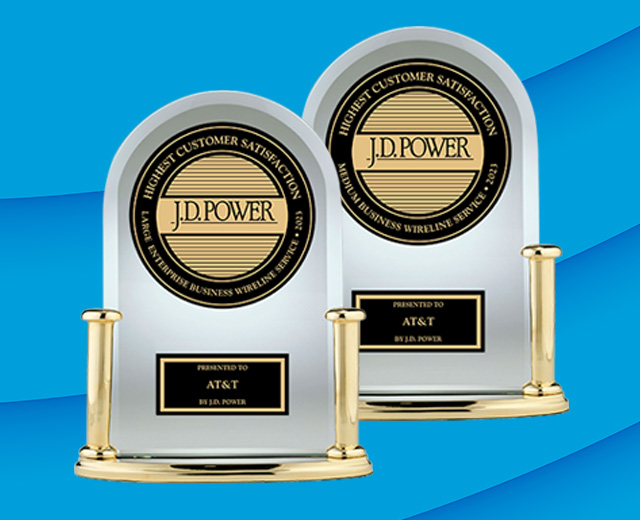 AT&T VPN
Delivers secure, flexible, and reliable global connectivity
Connect to the cloud

Direct access to a wide ecosystem of cloud service providers

Built in security

Isolate your data from other businesses and the public internet

Expand globally

A single provider network providing consistency in over 200+ countries

Consistent performance

99.95% service availability with industry leading Service Level Agreements (SLAs) 

Enhanced SD-WAN

Integrate SD-WAN and VPN to help protect traffic from internet events

Near Real-time changes

Manage your network with our award-winning Business Center portal
A network you can bank on
A major financial institution chose AT&T Business to design and deploy a robust, highly secure, best-in-class network. It now uses AT&T VPN to process transactions with speed and security.
Read the customer story
A network overcame tornadoes and COVID-19
A well-designed network, including redundant data centers in the two FedEx Supply Chain buildings in Nashville, facilitated a quick return to operations.
Read the customer story
FAQ
Frequently asked questions about AT&T VPN
What is an MPLS VPN?
An MPLS VPN uses multiprotocol label switching (MPLS) to create a virtual private network (VPN). MPLS VPN is a flexible method to transport and route several types of network traffic using a private MPLS backbone.  AT&T VPN is an MPLS VPN.
What are the standard features of AT&T VPN for business?
Reliable Ethernet access over Fiber, up to 6 Classes of Service, Integrated Local Internet, ability to create multiple logical VPNs, near real-time eOrdering capabilities via award winning customer portal.
What are some optional features with AT&T VPN for business?
Access and POP diversity, Managed Router, access to large ecosystem of Cloud Service Providers, wireless integration, remote access.
How can AT&T VPN with SD-WAN support my business?
If you have a larger network with more complex requirements, you can pair AT&T VPN with AT&T SD-WAN to build a hybrid WAN design. With application-aware routing you can take advantage of the security and reliability of our MPLS based VPN to deliver your critical traffic while your non-critical traffic can traverse the more cost effective SD-WAN transport.
What does the VPN Value Bundle include?
The VPN Value Bundle is a cost-effective integrated solution that provides up to 1 Gbps of bandwidth along with wireless data backup, VoIP calling, and Managed Security Services. It has one integrated contract and a single, easy-to-read bill.
VPN and SD-WAN working together
Combine a high performing business VPN over with a cost-effective internet connection using AT&T SD-WAN
Route latency sensitive traffic (VoIP) through your private MPLS VPN
Offload lower priority traffic over the public internet
 
Learn more
Resources
Learn more about Business VPN
Talk to an AT&T Business expert
Monday - Friday, 7am - 7pm CT
Request info
To get sales help from a Business Solutions specialist, please complete this form.
Your feedback will help us to improve AT&T Business so you continue to have a great experience when visiting us!
This survey is conducted by an independent company ForeSee for AT&T.