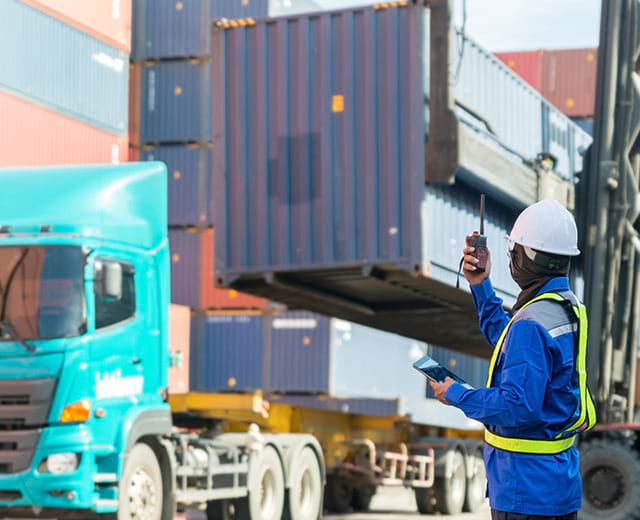 Benefits
Achieve flexibility, control, and security
Achieve flexibility, control, and security

Deployed with dedicated equipment that provides device and data capacity and includes built-in security and controls.

Improve performance with cellular spectrum

Cellular connectivity enables increased device density, improved latency, and more reliable coverage over the breadth of your footprint.

Attain administrative and operational control

Restrict and manage how / which devices connect to your private local LTE network with private SIMs.

Leave your private network to the experts

Let us help plan, transform, and optimize your local networks. From SIM activation to quality of service (QoS) guidance, we're here to help.

Managed Services

Complete solution that includes design, installation, test and turn up, ongoing support for software updates, hardware support, and tier 1-3 support.
How it works
AT&T Private Cellular Networks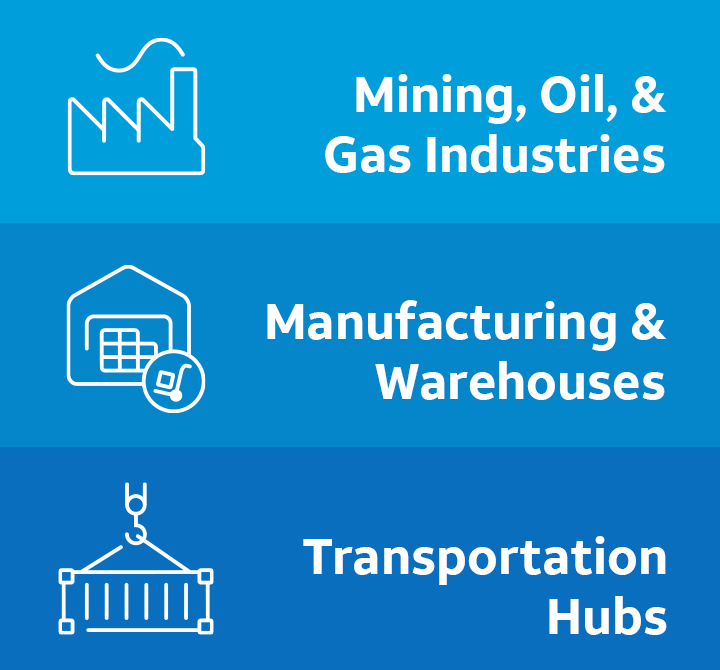 Private Local Network for the Right Use Case
Radio Design Flexibility.  On-site small cells with seamless handoffs are dedicated to your network with flexibility to configure bandwidth, power settings, and radio locations.
Network Privacy.  Only SIM cards that are activated to your network will connect, helping to ensure you have control over how and which users connect.

Network Visibility.  Network Management Portal puts you in control of traffic on network segments, device management, and easy-to-access network Key Performance Indicators.
Pricing
Pricing that fits your needs
Customizable solution
Our sales managers can help right size your customizable solution to include: Core Hardware & Software, Radio Access Network Hardware & Software, Private SIMs, and Subscription for Services.
Features and details
AT&T Private Cellular Networks
| Features | Details |
| --- | --- |
| Local data control and processing | Keep your data where it's generated for faster and private processing. |
| RAN designed to meet your needs | Engineering authority enables control over network design/refinements, bandwidth, power settings, and radio locations for your coverage needs. |
| You make the rules | Maintain control over which devices can connect to your network. You can also manage devices, applications, configurations, upgrades and restoral times. |
| Visibility into performance with the Network Management Portal | Get site analytics with key performance indicators (KPIs); manage network segments to separate device traffic and manage up/down-link traffic, and more. |
| You're not alone | AT&T has vast experience and a broad partner eco-system. We bring years of experience helping customers plan, transform, and optimize their networks.  |
| Private Cellular Networks available to Most of World​ | AT&T is expanding its Private Cellular Networks solution to meet the growing demand for private networks.  Businesses in select countries can build private networks through AT&T using available in-country spectrum. |
FAQ
AT&T Private Cellular Networks
What is AT&T Private Cellular Networks?
It's a non-public wireless LTE (5G coming soon) network. Your data stays on your network. Get the benefits of a cellular network, like coverage, all over an optimized network infrastructure for sensitive data and mission critical operations.
What is Citizens Broadband Radio Spectrum (CBRS)?
Private network solutions have begun to emerge enabled by a new shared spectrum called Citizens Broadband Radio Service, or CBRS.  Dubbed the "Innovation Band", CBRS has been opened to anyone including enterprises by the Federal Communications Commission on a shared usage model. The hierarchical three-tiered model is governed by the SAS, or Spectrum Access System, whose job it is to allocate users to the available channels based on load and tier status.  While anyone can use CBRS spectrum via the General Authorized Access Tier, Tier 2 Priority Access License holders receive higher priority upon contention, while Tier 1 incumbents, such as the US Navy maintain highest priority when needed.
And, as we look to the future, we expect enterprises will be able to enhance their CBRS-enabled private networks with licensed spectrum and network capabilities.  
How do I know if AT&T Private Cellular Networks is right for my business?
AT&T offers a number of solutions that provide privacy and control.  Our team of experts can help to evaluate your use cases to determine the right solution for your business.  If you need a localized wireless LTE core and access network for the right level of control, flexibility and data management for your businesses' needs, then AT&T Private Cellular Networks might be for you. 
Resources
Learn more about AT&T Private Cellular Networks
AT&T Multi-Access Edge Computing
Keep your data where it's generated and consumed for faster and private processing while maintaining public network accessibility and benefits.
View product
Talk to an AT&T Business expert
Monday - Friday, 7am - 7pm CT
Request info
To get sales help from a Business Solutions specialist, please complete this form.
Your feedback will help us to improve AT&T Business so you continue to have a great experience when visiting us!
This survey is conducted by an independent company ForeSee for AT&T.