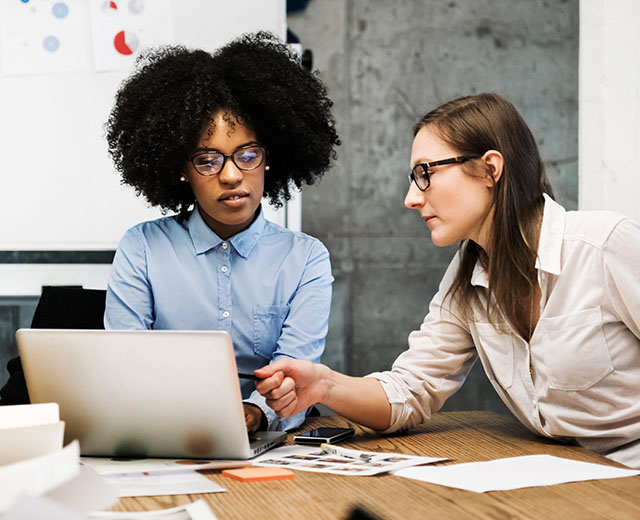 Refer business customers and earn rewards
Earn rewards for every lead you submit that results in a new customer on AT&T Business Fiber®, AT&T Dedicated Internet, fiber-based service (ethernet), or AT&T Virtual Private Network (qualifying services). Once the new customer is successfully installed, you will receive $100 for AT&T Business Fiber or a one-time payment of the new customer's monthly recurring charge for each of the other qualifying services.
You can earn up to $1,000 per referral at a single location, and a max of $5,000 total per year for referral compensations. Other terms and conditions apply.
AT&T Refer a Business program guide
View our guide on how to submit your first referral and enroll in the AT&T Refer a Business program.
Frequently asked questions
How do I enroll in the AT&T Refer a Business program?
Start by completing the quick and easy enrollment form to submit your first referral. You have the option to enroll without submitting a referral. After submitting your information, you will receive an email with instructions on how to set up your password and login to the AT&T Refer a Business portal. Please note that W-9 information will be required under the "My Profile" tab prior to payment being issued.
Do I need to be a current AT&T business customer to participate in the business referral program?
Any individual with a social security number (SSN) or business entity with an employer identification number (EIN) can participate. A complete W-9 form is required to earn rewards for your referrals.
How long does it take before I receive my login credentials?
It can take up to 24 hours to receive the email with instructions on setting up your password. If you are having problems, please send an email to info@referabizsupport.com.
I enrolled, but I didn't get the email to set up my password. What do I do now?
Please take the following steps to access the site successfully:
 
Go to att.com/BizRefer
Click on "Sign in"
Click on "Forgot your password"
Follow the on-screen steps
Check emails (especially spam/junk) for the email
If no email is received within a few minutes, reach out via email: info@referabizsupport.com
What are the qualifying products I can receive payout for referrals on?
Qualifying products include:
 
AT&T Business Fiber
AT&T Dedicated Internet (ADI)
AT&T Switched Ethernet on Demand (ASEoD)
AT&T Switched Ethernet (ASE)
AT&T Virtual Private Network (AVPN).
How soon do I get paid?
The referred customer's service must be in and working for 60 days prior to distributing your reward.
What is the form of payout?
Referral payouts are loaded on a reloadable VISA card.