Switched Ethernet benefits
How does AT&T Switched Ethernet Service with Network on Demand help your business?
Switched Ethernet features
What does AT&T Switched Ethernet Service with Network on Demand provide?
Dynamic bandwidth on demand 

Providing you a web-based dashboard to adjust bandwidth.

Faster with Fiber

Your business can ensure networking traffic flows across the ultra-high speed AT&T fiber network.

Traffic prioritization    

Prioritize mission-critical traffic to maximize user experience.

Cost savings

Throttle bandwidth according to your business. Only pay for what you use.

Internet Access

Secure virtual private network and Internet access on a single connection.

Managed Solutions (Retail only)

Let us take care of the management! Click here to learn about Managed ASEoD.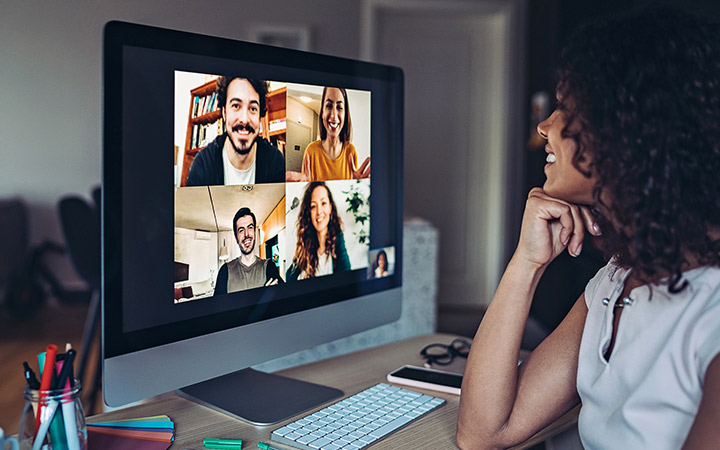 Increasing bandwidth in remote locations
Ultra-fast, reliable connectivity enables optimal operations for ZTelco's customers
Read the customer story
Frequently asked questions
What is AT&T Switched Ethernet Ethernet Service with Network on Demand (ASEoD)?
ASEoD is a self-service, on-demand, intelligent networking solution that connects two or more business locations using the AT&T highly secure nationwide fiber network. Organizations can seamlessly transfer voice, video and data between locations, cloud-based servers, or the internet.
How does ASEoD work?
AT&T provides a customer port connection (port) at each location, with a standard Ethernet interface of 100 Mbps, 1 Gbps, 10 Gbps, or 100 Gbps. The port is connected via fiber to an AT&T core Ethernet switch that is part of AT&T's nationwide fiber network. The ports are then "logically connected" per customer specifications to form a highly secure private network. The intuitive AT&T customer portal allows the customer network administrator to view network performance or make changes in near-real-time.
What kind of businesses would need ASEoD?
AT&T Switched Ethernet on Demand gives organizations (large or small) a lightning-fast, highly secure, on-demand service that they can use to connect two or more business locations. Virtually any organization that needs to connect two or more locations to exchange voice, data, or video information over a highly secure, reliable, fiber-based network can benefit from this solution.
How does ASEoD enable a more reliable enterprise network?
In today's economy, the organization's network is its lifeblood—lose the network and business stops. AT&T Switched Ethernet Service allows a variety of connectivity options, and most customers will choose to have more than one network hub (for application servers and connectivity to other services). The customer can use both hubs simultaneously or in a "hot/stand-by" arrangement. The AT&T reliable backbone network is configured so that a failure between nodes is generally transparent to network users, as the network routes around the failure point until it is restored. Your AT&T Account Team can help design the best solution for your business needs!
How does ASEoD help enable a cost-effective network?
Customers order only what they need today, knowing the network can grow as their business grows. Our switched ethernet service includes physical connections of 100 Mbps, 1 Gbps, 10 Gbps or 100 Gbps. Customers can select the connection that fits their maximum current bandwidth needs, and then adjust the bandwidth within that connection as needed. For example, the customer may start with a 1Gbps port and only use 100 Mbps during peak seasons and 50 Mbps during low seasons. Later, when new applications or users require more bandwidth, they can increase up to the full 1000 Mbps (1 Gbps), just by clicking within the AT&T Business Center customer portal. And if eventually they need more than 1 Gbps, they can order a higher speed port (e.g. 10 Gbps) to replace it, and still have flexibility to go up or down within that new port's limits.
How does ASEoD enable a more efficient network?
Because it is a private network (does not use the internet), customers may connect via native Ethernet interfaces without necessarily adding encryption, firewalls, etc.  Traffic is sent directly to its destination over the AT&T managed, low-latency core, rather than having to traverse the internet. Voice and video can go directly from site to site without having to go through a common hub.
What is the difference between AT&T Switched Ethernet and AT&T Dedicated Internet?
AT&T Dedicated Internet provides a non-shared Internet connection from a single business location to the AT&T internet access network. As an "internet service" it is based on Internet Protocol (IP) and connection to any other internet-connected device or user is possible over the public internet. Due to the public nature of the internet, the service is normally secured with firewalls and / or encryption. However, since a dedicated access connection is not shared with other customers, the dedicated service isn't susceptible to the latency and bandwidth issues related to heavy traffic loads from nearby businesses.
AT&T Switched Ethernet on Demand also provides a non-shared Ethernet access—but instead of connecting to the internet, the connection is between two or more business locations over the AT&T nationwide fiber network. This enables a highly secure connection, lightning-fast data transfer, with reliable voice and video transmission, while giving organizations complete visibility and control over their network services.
What is the difference between AT&T Switched Ethernet and AT&T Dedicated Ethernet?
AT&T Switched Ethernet on Demand provides each location with a connection to the switched Ethernet core within the AT&T national fiber network.  Once physically connected to the nearest switch, the ports are "logically connected" by the customer using the AT&T Business Center web portal which uses Software Defined Networking (SDN) technology.
Connections may be "any to any" (traffic goes from any site to any other site) or may be "hub and spoke" (where a port location acts as network hub that hosts servers/resources used by all of the other "spoke" ports). Since most businesses use a central hub for at least some of their applications, the switched nature and customer control make it very easy for a customer to enable a second hub, or to redirect spokes from one hub to another.
AT&T Switched Ethernet on Demand is highly flexible— for each individual port (location) the customer specifies the required bandwidth and connection(s) to other ports. It's often the best choice for networks of three or more locations. It's also an ideal way for a single higher speed hub to support the aggregate traffic needs of many lower speed spokes.
AT&T Dedicated Ethernet is especially suited for high speed transport between two locations only, such as data center to data center applications. The path between two end points is established at the requested interface speed and does not vary in bandwidth or path.
AT&T offers both switched and dedicated Ethernet services to let customers apply the right tool to the right job. Customers may use AT&T Switched Ethernet on Demand to connect branch locations to data centers and use AT&T Dedicated Ethernet to connect those data centers for synchronization, without interfering with traffic supporting the remote sites.
Resources
Ethernet transports your information so you can focus on your core business
Talk to an AT&T Business expert
Monday - Friday, 7am - 7pm CT
Request info
To get sales help from a Business Solutions specialist, please complete this form.
Your feedback will help us to improve AT&T Business so you continue to have a great experience when visiting us!
This survey is conducted by an independent company ForeSee for AT&T.