Develop and scale quickly
The easier and faster way to manage and develop IoT connections
AT&T IoT Console
Manage and monitor IoT connections across cellular and satellite operators around the globe.
DataFlow
Create new business value through the management, integration, and consumption of device data.
Highlights
See our recent highlights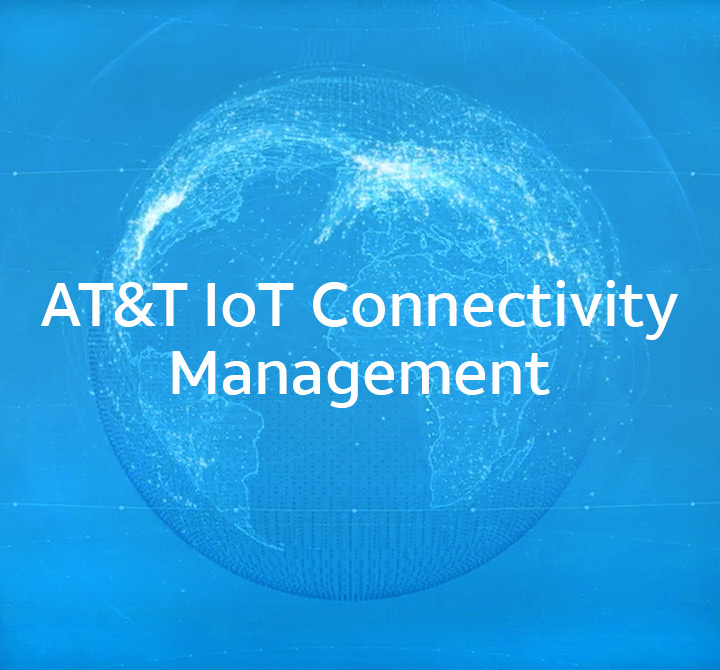 AT&T IoT Connectivity Management

The new era in global IoT endpoint management.

AT&T IoT Connectivity Management is an integrated feature rich connectivity management solution that enables a multitude of businesses to easily deploy, optimize and manage IoT connectivity around the globe.

Watch now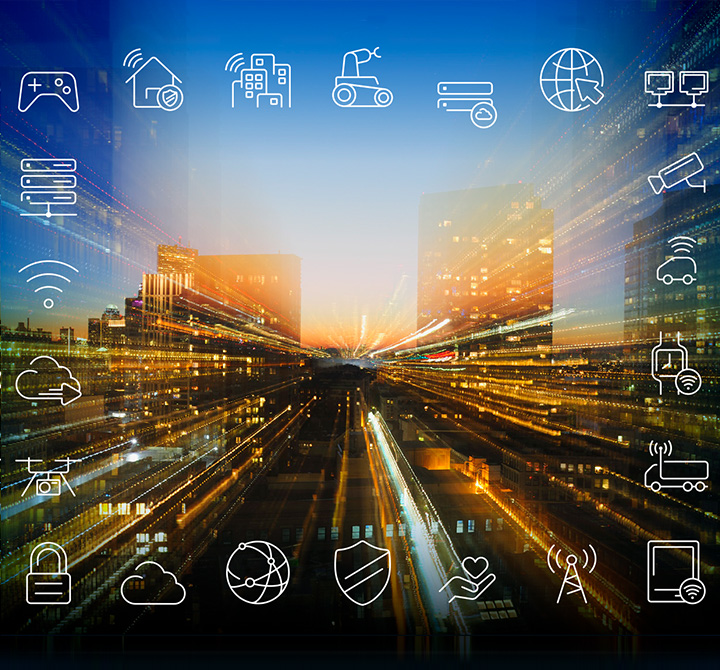 Take control of your connected devices, and manage your IoT worldwide
Deploy, manage, and monetize your connected devices and Internet of Things (IoT) solutions across the world and in near real-time.
Read now
IoT platform solutions guide
Understand which solution could benefit your business
Products
Purpose
Features
Benefits
Control Center
Deploy, manage, and monetize your connected devices around the world with AT&T Control Center, powered by Cisco Jasper.

Usage monitoring provides alerts and notifications to help you stay on top of costs and to eliminate unplanned expenses
Service reliability includes diagnostics, analytics, and alerts, so you can respond to unusual behavior and monitor and optimize performance

Streamline operations with cost monitoring in near real-time within the billing cycle
Enterprise-grade service reliability
Helps secure customer IoT data, connected devices, and IT systems

AT&T IoT Console
Manages IoT connections across cellular and satellite operators around the globe.

Supports 2G, 3G, 4G, LPWA, and satellite connectivity
One set of APIs to share data with other business applications
Intuitive web portal with near real-time management for monitoring IoT solutions

One single platform to manage diverse endpoints with one comprehensive view of all your IoT devices
Accessible from most computers with no additional investment in equipment or infrastructure
Manage connections across diverse network operators and throughout different regions around the globe.

DataFlow
Connect, collect, transform, and orchestrate your data.

Onboard, monitor, and manage your devices, messages, and deployments
Aggregate, compare, and track your device data in customizable IoT dashboards to gain near real-time insight into your assets
Build your own project specification or start from an AT&T template to optimize your success

Multi-device and multi-cloud compatible operation. Integrate with your existing IT and OT and scale to your needs
Accept data from a broad range of devices or services, organize and transform your data to easily find, and retrieve patterns and insights
Jumpstart on creating application enablement via pre-defined solution templates, device templates and integration connectors to external systems and applications

IoT Starter Kit
The IoT Starter Kit helps remove the barriers for developers who want to take advantage of the Internet of Things.

Development environment for sensor-to-cloud applications and services
Available for LTE or LTE-M cellular networks
Cloud storage to host, manage, and share data across multiple groups

4G LTE development board includes on-board ambient light, temperature, and 3-axis accelerometer sensors for demonstration examples
Access to the AT&T Control Center platform

Smart Analytics
Apply advanced analytics, artificial intelligence, and machine learning to your IoT data to make your business run smarter. Let AT&T help you get actionable insights faster.

Works with a broad range of device, network, cloud providers, and enterprise applications
Preconfigured big and fast data environment so you can get started faster
Prebuilt libraries and custom built models simplify path to intelligent and streaming insights

Faster time-to-insight with a data science solution built specifically for IoT
Enrich IoT data with external data for new and deeper insights
Help transform manual processes into automated processes
IoT platform resources
Discover how you can integrate solutions into your business
Request info
To get sales help from a Business Solutions specialist, please complete this form.
Your feedback will help us to improve AT&T Business so you continue to have a great experience when visiting us!
This survey is conducted by an independent company ForeSee for AT&T.