AT&T Control Center
Ranked #1 full service IoT connectivity management platform by J. Brehm & Associates
Learn more about AT&T Control Center
Better platform, better control
AT&T Control Center Features
Learn more about the features below in the product briefs
| Features | Details |
| --- | --- |
| Management and analytics dashboards | Reduce costs with near-real-time usage monitoring, powerful remote diagnostics, and self-support features. Analytics help you understand trends from connectivity, usage, and deployment data and make better business decisions.  |
| Rate plan size and pooling options | Highly customizable rate plans can be applied to your unique usage patterns and business models. Choose the type of service for each device (voice, data, SMS) and assign rate plans that fit your connectivity and billing use case. |
| Activate SIMs with Zero Touch Deployment | Rapidly deploy new connected services with AT&T Control Center's zero-touch provisioning and configurable automation rules. Use AT&T Control Center and the AT&T network to scale services globally and accelerate time to revenue for IoT deployments of any size. |
| Rules-based automation | Take IoT management to the next level with rules-based automation that puts you in control. You choose when you are alerted to changes in devices, automatically switch rate plans, and more so you can minimize downtime and reduce overages. |
| API integration, security, and optimized cloud connectivity  | AT&T Control Center is uniquely qualified to protect your IoT devices and data because of AT&T's multi-layered approach to security. API integration and optimized cloud connectivity can help you accelerate your IoT successes and reduce the amount of time spent flipping between portals.  |
| Design and deployment support options | Choosing the right IoT solutions can be challenging, but our teams are here to partner the whole way.  From finding or building the right device, to deploying and managing your IoT solutions, we have the experience to help you IoT with confidence. |
AT&T Control Center – Try Before You Buy
Curious? Get a demo SIM kit at no charge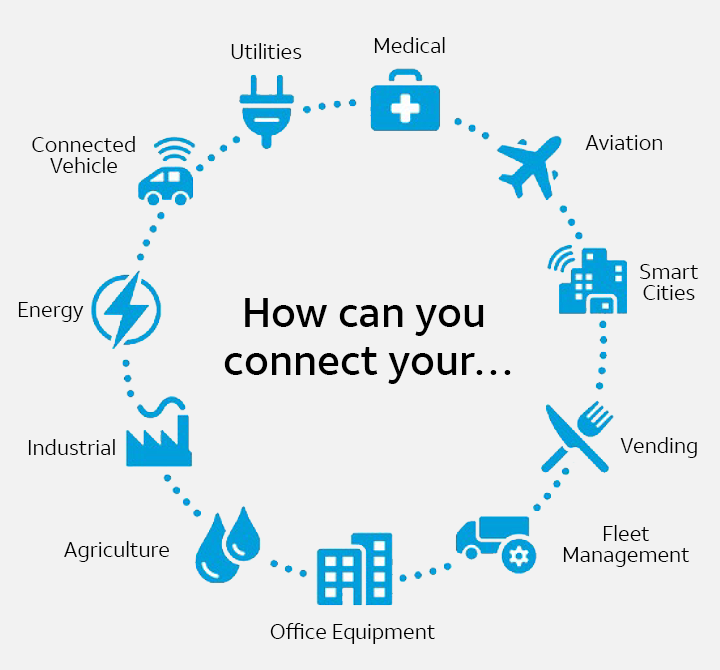 Take our industry-leading platform for a test drive with an AT&T Control Center trial.
Whether you are testing a new idea or validating compatibility, we provide:
Demo SIMs
Full access to AT&T Control Center
Developer support & knowledge base
Request your trial
How does AT&T Control Center help mitigate my cost with fluctuating data usage?
AT&T Control Center allows monitoring of assets for near real-time views of usage. The solution allows you to set rules and automation functions to change rate plans, shutoff devices, or reset devices to normal plans at the end of the billing cycle.
How do I address SIM management?
AT&T offers IoT Professional Services who can provide consultative and managed services to assist and provide ideas to address challenges for SIM management.
How would I start a trial of AT&T Control Center to make sure it fits my business?
The AT&T IoT Starter Kit includes an opportunity to sample AT&T Control Center. Please contact us below.
Is AT&T Business Fast Track compatible with IoT devices on AT&T Control Center?
Yes. AT&T Business Fast Track is compatible and provides access to Quality of Service (QOS) capabilities without the need for a separate mobile app. Talk to a sales representative for more information.
AT&T Control Center resources
Discover how Control Center can transform your business
Talk to a business expert
AT&T business experts are available M - F 7am - 7pm CT
Request info
To get sales help from a Business Solutions specialist, please complete this form.
Your feedback will help us to improve AT&T Business so you continue to have a great experience when visiting us!
This survey is conducted by an independent company ForeSee for AT&T.