What is AT&T Intelligent Virtual Agent (IVA)?
A flexible digital agent to carry out tasks at a fraction of the cost of human agents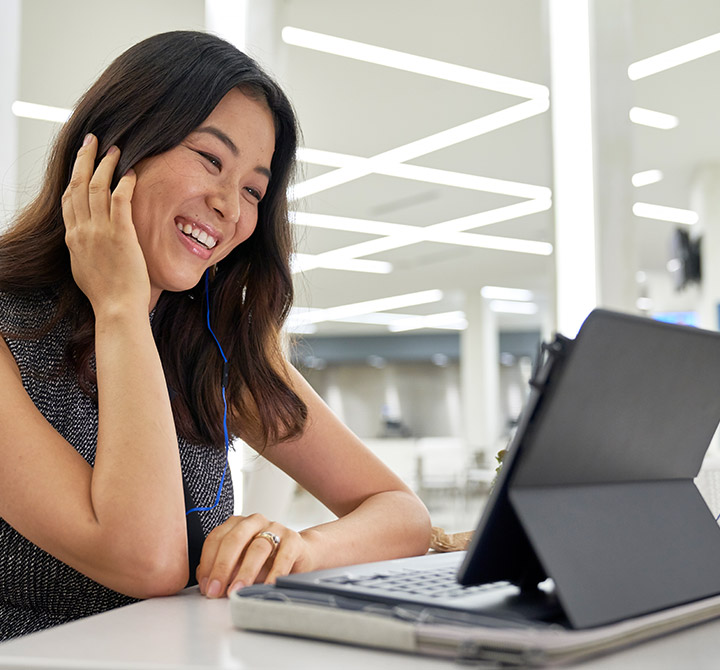 AT&T Intelligent Virtual Agent is a cloud-based solution using Artificial Intelligence (AI) to provide personalized interactions to guide, assist, and sell to customers at scale.
For businesses, it extends customer service operations, automates manual tasks, and reduces costs.
For customers, it allows them to communicate with an organization without being restricted by opening times, live agent availability, or limited channels.  
Enjoy these business benefits
Enable a new generation of intelligent communications that's smart enough to act collaboratively alongside human agents or as a frontline responder to routine queries with hand off to a human agent if needed.
Always-on reliable digital workforce

Extend customer service operations to 24x7x365 without the need for live agents. 

Reduce labor costs

Deploy digital labor at speed at a fraction of the cost of live agents.

Improve customer satisfaction

Reduce customer effort and first-time resolution through intelligent self-service functionality. 

Future proof innovation

No AI engine lock-in enables you to evolve your IVA to meet your future requirements.

Deal with spikes in call capacity

Handle high call volumes with virtual agents. Customers won't have to wait to speak with a live agent.

Deliver omnichannel capabilities 

Apply to mobile, web, voice and messages channels
Make self-service easier
Explore the advanced features for AT&T Intelligent Virtual Agent
| Features | Details |
| --- | --- |
| Intuitive development environment | Easy to use, codeless development environment requires minimal training. Enables rapid set-up and modification to take advantage of new opportunities and situations. |
| TDM & IP PBX compatible | Integrates with existing infrastructure with no need to 'rip and replace'. Extends the life span of existing investments while enabling omnichannel capabilities.  |
| AI engine agnostic | Fully customizable with access to industry-leading AI engines. Your IVA can be designed around your requirements today with the flexibility to evolve to meet tomorrows demands.  |
| Rapid scalability | Rapidly design, build, and deploy virtual agents in-line with seasonal peaks.  |
| Flexible deployments | Create new workflows or integrate with existing ones to create autonomous or blended experiences. |
What sort of tasks can an IVA perform?
AT&T Intelligent Virtual Agent provides personalized interactions to guide, assist, and sell to customers at scale. This may be as simple as providing opening time through to collecting payments or assisting your live agents. Each IVA can be tailored around your business, your customers, and your requirements.
How can an IVA improve productivity?
An IVA can remove time consuming,  labor intensive, and often low value tasks from live agents. This allows them to focus on providing a better customer experience to your customers.
What is an AI engine?
An AI engine is a tool that helps you build an IVA. Each AI engine has its specific strengths, for example one may have superior capabilities in delivering voice biometrics where another engine may be more suitable for providing high-quality speech recognition.   
Where do I start when planning an IVA strategy?
An AT&T Business dedicated consulting team can help scope, plan and implement your IVA strategy and deployment.  
Can an IVA work in multiple languages?
Yes. AT&T Intelligent Virtual Agent supports more than 120 languages, which means you can deploy as part of a multi-region or global strategy.
Request info
To get sales help from a Business Solutions specialist, please complete this form.
Your feedback will help us to improve AT&T Business so you continue to have a great experience when visiting us!
This survey is conducted by an independent company ForeSee for AT&T.