Use your current wireless plan while traveling abroad for only $10/Day*
*Taxes, fees & other monthly charges apply.
AT&T International Day Pass benefits
What you get with AT&T International Day Pass
¹Subject to your domestic plan terms (with same data and speed restrictions). If your domestic plan includes Stream Saver, it will also apply to International Day Pass for Business. If your domestic plan has capped data usage, overage charges or data speed reduction of up to 128 Kbps may apply in accordance with the terms of your domestic plan.
²If your domestic plan has capped minutes or messages, overage charges may apply in accordance with the terms of your domestic plan.
International travel tips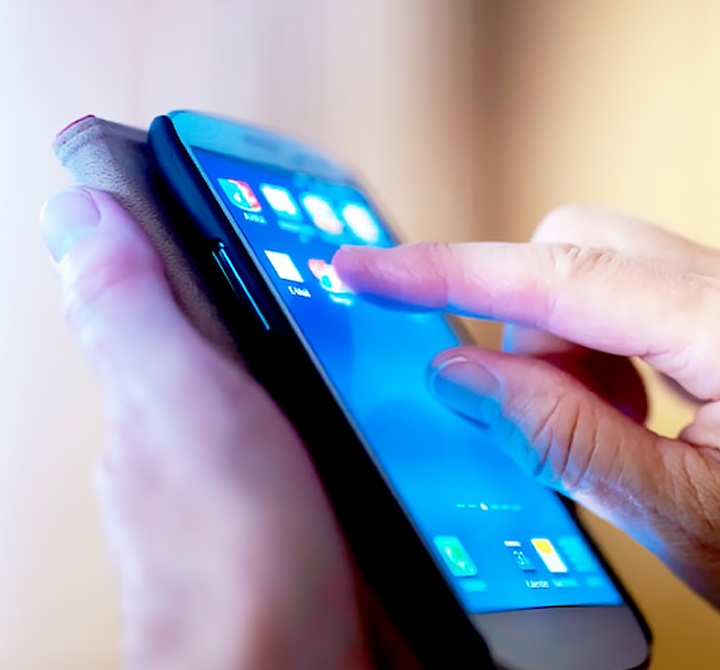 Get the most out of your data while abroad
Your 24-hour access starts as soon as you make or receive a call, send a text, or use data
Turn off automatic updates, background data, and app refreshes, so they don't trigger the daily fee
Turn off Wi-Fi calling in your device settings
Get more tips
*Coverage and data speeds vary by country. International usage should not exceed domestic usage 
AT&T International Day Pass for Business - Multiline
Looking for a reduced daily fee?
Additional restrictions apply – for more details click here
.
Package is available only with an AT&T Business Unlimited Elite plan or AT&T Business Unlimited Performance plan (see att.com/bizunlimited). Data is drawn from your domestic plan with same data & speed restrictions. For AT&T Business Unlimited Performance: After 50GB, AT&T may temporarily slow data speeds if the network is busy. In addition, the Video Management feature will apply to your AT&T International Day Pass for Business – Multiline package. See att.com/Videofeature for Video Management details.
The calendar date is determined by your local U.S. time zone, not the country you visited, and the lines charged $10 are not necessarily the lines that used AT&T International Day Pass for Business – Multiline first on that date.
International Day Pass FAQ
Which countries are covered International Day Pass?
Afghanistan
Aland Islands
Albania
Algeria
American Samoa
Andorra
Angola
Anguilla
Antigua & Barbuda
Argentina
Armenia
Aruba
Australia
Austria
Azerbaijan
Azores
Bahamas
Bahrain
Bangladesh
Barbados
Belarus
Belgium
Belize
Benin
Bermuda
Bhutan
Bolivia
Bonaire
Bosnia & Herzegovina
Botswana
Brazil
British Virgin Islands
Brunei
Bulgaria
Burkina Faso
Burundi
Cambodia
Cameroon
Canada
Cape Verde
Cayman Islands
Central African Republic
Chad
Chile
China
Christmas Island
Colombia
Congo (Republic of the Congo)
Costa Rica
Cote D'Ivoire
Croatia
Curacao
Cyprus
Czech Republic
Denmark
Dominica
Dominican Republic
Democratic Republic of the Congo (DR Congo)
East Timor
Easter Island
Ecuador
Egypt
El Salvador
England
Equatorial Guinea
Estonia
Eswatini
Ethiopia
Faroe Islands
Fiji
Finland
France
French Guiana
French Polynesia
French West Indies
Gabon
Galapagos Islands
Gambia
Georgia
Germany
Ghana
Gibraltar
Great Britain
Greece
Greenland
Grenada
Guadeloupe
Guam
Guatemala
Guernsey
Guinea
Guinea-Bissau
Guyana
Haiti
Holy See
Honduras
Hong Kong
Hungary
Iceland
India
Indonesia
Iraq
Ireland
Isle of Man
Israel
Italy
Ivory Coast
Jamaica
Japan
Jersey
Jordan
Kazakhstan
Kenya
Kiribati
Korea (South Korea)
Kosovo
Kuwait
Kyrgyzstan
Laos
Latvia
Lebanon
Lesotho
Liberia
Liechtenstein
Lithuania
Luxembourg
Macao (Macau)
Macedonia
Madagascar
Madeira
Malawi
Malaysia
Mali
Malta
Martinique
Mauritania
Mauritius
Mayotte
Mexico
Moldova
Monaco
Mongolia
Montenegro
Montserrat
Morocco
Mozambique
Myanmar
Namibia
Nauru
Nepal
Netherlands Antilles
Netherlands
New Zealand
Nicaragua
Niger
Nigeria
Northern Ireland
Northern Mariana Islands
Norway
Oman
Pakistan
Palestinian Authority
Panama
Papua New Guinea
Paraguay
Peru
Philippines
Poland
Portugal
Qatar
Reunion Island
Romania
Russia
Republic of Rwanda
Saipan
Samoa
San Marino
Sao Tome & Principe
Saudi Arabia
Scotland
Senegal
Serbia
Seychelles
Sierra Leone
Singapore
Slovakia
Slovenia
South Africa
South Korea
South Sudan
Spain
Sri Lanka
St. Barthelemy
St. Eustatius & Saba
St. Kitts & Nevis
St. Lucia
St. Maarten (Dutch)
St. Martin (French)
St. Vincent & the Grenadines
Sudan
Suriname
Svalbard
Swaziland
Sweden
Switzerland
Tahiti
Taiwan
Tajikistan
Tanzania
Thailand
Togo
Tonga
Trinidad & Tobago
Tunisia
Turkey
Turks & Caicos
Uganda
Ukraine
United Arab Emirates
United Kingdom
Uruguay
Uzbekistan
Vanuatu
Vatican City
Venezuela
Vietnam
Virgin Islands (British Virgin Islands)
Wales
Western Sahara
Yemen
Zambia
Zimbabwe
 
HD Voice is available on certain 4G networks. This service depends on the roaming operator and device compatibility. For more HD Voice information, go to att.com/hdvoice.
 
To determine if your domestic rate plan includes either of the listed countries, go to att.com/myatt.
What speeds are available in each country?
How will I know I'm covered in the country I am traveling to?
Resources
Learn more about AT&T International Day Pass for Business
Talk to a business expert
AT&T business experts are available M - F 7am - 7pm CT
Request info
To get sales help from a Business Solutions specialist, please complete this form.
Your feedback will help us to improve AT&T Business so you continue to have a great experience when visiting us!
This survey is conducted by an independent company ForeSee for AT&T.