AT&T IoT asset management solutions for rental tools and equipment
Gain visibility into the blind spots in your tool and equipment rental operations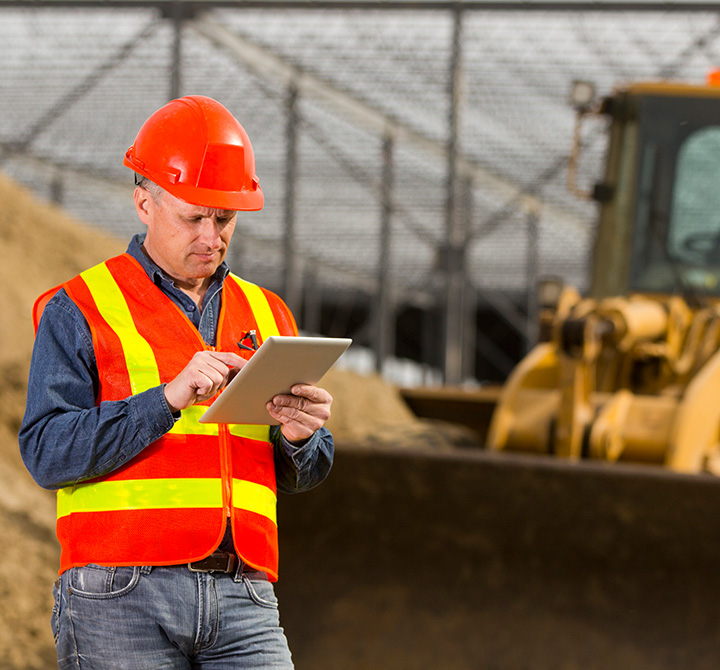 AT&T Asset Management – Operations Center (AMOC)
Providing the ability to track the location and movement of your rental assets. AMOC allows you to set thresholds for humidity, temperature, impact, and ambient light intensity.  You can also monitor and track where your rentals are and better satisfy your clients with available inventory.  Simply attach an asset tracker to your tools and equipment to manage and track your connected assets via AMOC.
Rental tools and equipment scenarios
Some of my equipment is exposed to mud and moisture. Will your devices withstand these conditions?

AT&T has devices with IP66 and IP67 ratings, which have been used in extreme temperature and other harsh conditions.
Some of my equipment has its own power. Do you have devices that can be powered by the equipment?
AT&T has a broad portfolio of devices and some of these devices can be powered by the asset.  
What types of tools and equipment can be tracked with AT&T asset management solutions?
AT&T has devices that can be used indoors and outdoors, both powered and unpowered. AT&T's asset management solutions can track a variety of tools and equipment.  
Can we use the location data to feed into our field maintenance organization?
Yes, the AMOC platform has APIs that can provide that location data to your dispatch systems.
Request info
To get sales help from a Business Solutions specialist, please complete this form.
Your feedback will help us to improve AT&T Business so you continue to have a great experience when visiting us!
This survey is conducted by an independent company ForeSee for AT&T.