Full service support for your IoT solutions
Professional services for IoT
AT&T Staff Alert
Receive safety alerts to help protect and secure your employees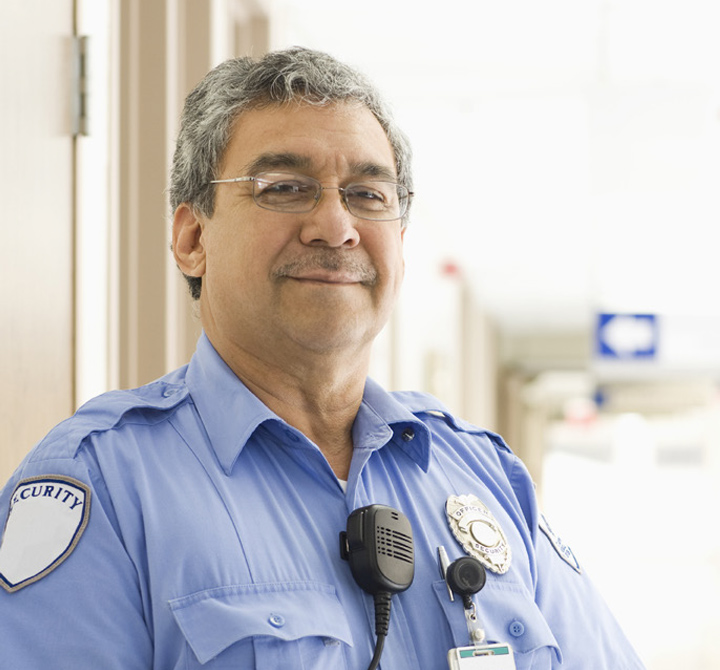 Help reduce time to locate and remove staff from threatening situation.
The solution combines IoT devices and Bluetooth Low Energy (BLE) beacons with cloud hosting and a web-based portal. Enables visibility of employee's current location.
Near-real-time alerts allow for security and other personnel to locate and secure an employee in danger.
Read more (PDF)
IoT Integrated Solutions
Solutions designed to fit your needs
Micro-location solution
AT&T helps locate critical equipment, tools, and parts. Plan and deploy an indoor/outdoor, near-real-time asset tracking and monitoring solution.
View the solution brief
Energy and Building Management
Centralize management operations with near-real-time data throughout your facilities. A comprehensive, customizable program which enables building operators to proactively monitor, manage, and maintain the efficiency and capabilities of multiple buildings.
View the solution brief
AT&T IoT – Video Intelligence
Part of the AT&T advanced analytics portfolio. Gain near-real-time situational awareness and data analysis from new or existing video cameras, IoT sensors, and other end points. Enables insights for end-to-end security and business operations.
View the solution
Resources
Learn how other IoT Professional Services can address your needs
What is AT&T Staff Alert?
AT&T Staff Alert is an IoT enabled solution that can be used to meet the growing demand for helping to keep employees in hospitability, healthcare and education safe. It helps to protect employees and individuals from threatening or dangerous situations.
How does AT&T Staff Alert work?
Workers wear an AT&T Staff Alert device and activate it during a potential incident. When the device is activated, beacons pinpoint an employee's location and send continuous, near-real-time location updates via SMS and web portal, allowing security or other personnel to locate and secure the employee.
What does the Micro-location solution offer?
The solution delivers a scalable and flexible means of tracking goods. It typically extends outdoor tracking coverage to include indoor warehouses and underground facilities. Examples of tracked good can include: raw materials, finished product or goods, high-value tools, and manufacturing work-in-progress.
How does the Micro-location solution work?
Micro-location uses a system of Bluetooth tags, fixed Bluetooth anchors, wireless access points, IoT gateways, and a cloud-based management platform. Indoor / outdoor hybrid tags can be connected via cellular and Bluetooth.
What level of precision is available with Micro-location?
Location accuracy is a function of beacon density. Accuracy can range from a cubic foot to several meters depending on your requirements. Typical uses cases can include: tracking items traversing a distribution center or an assembly line, or items that are idle in storage.
What are the benefits of the Energy and Building Management solution?
Benefits can include: reduced energy usage and spending, optimized building and facility maintenance based on data driven insights from the actual condition of your facilities.
How does the Energy and Building Management Solution work?
The Energy and Building Management solution collects data from multiple data sources. The data is processed, and analytics and fault rules are applied. This enables you to visualize and manage building information from multiple buildings and sites through a single user interface.
What type of data sources can be integrated in the Energy and Building Management solution?
Common data sources that are integrated into this solution include existing building management solutions, new sensors and gateways. Data sources that may not be part of your typical building management systems may also be integrated.
What if I already have a building management system?
Whether assistance is needed with developing a strategy around a current building management system, creating a plan for a building management system, or building a business case, AT&T can provide the expertise to determine the right vision.
What elements make up the AT&T IoT – Video Intelligence solution?
IoT – Video Intelligence options include:
Professional services from design to post-install support
Smart cameras
Gateways to connect cameras and other devices
Standard and custom rates for connectivity
Video servers that provide robust video processing and storage
Video Management Software (VMS)
Customizable dashboard
Robust analytics
Support services from hardware to software
Request info
To get sales help from a Business Solutions specialist, please complete this form.
Your feedback will help us to improve AT&T Business so you continue to have a great experience when visiting us!
This survey is conducted by an independent company ForeSee for AT&T.