AT&T IoT asset management solutions for freight monitoring
Gain visibility into the blind spots in your freight operations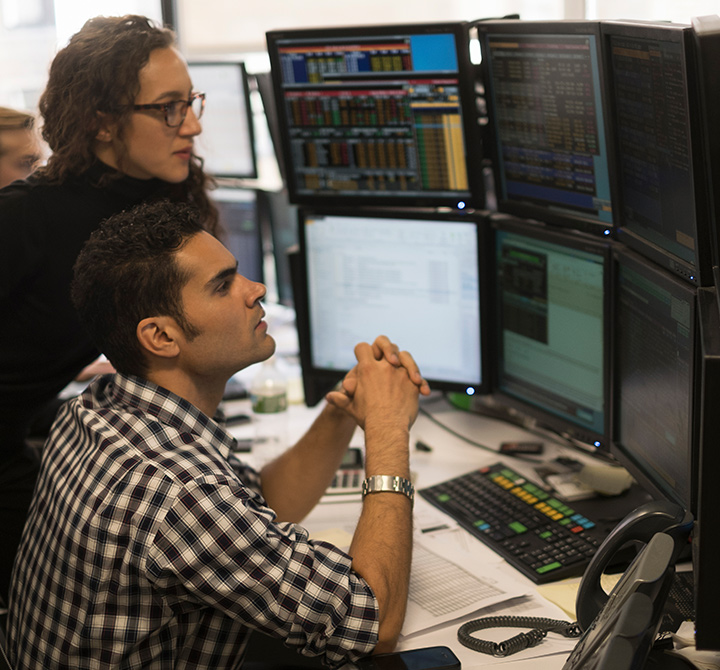 AT&T Asset Management – Operations Center (AMOC)
Gain the ability to track the location, movement, and condition of your freight, AMOC allows you to set thresholds for humidity, temperature, impact, and ambient light intensity. You can establish geofencing to determine if your freight is outside of established boundaries. Simply attach an asset tracker to your freight to manage and monitor your connected assets via  AMOC.
Freight monitoring scenarios
No matter what you're monitoring, we can help
I have a variety of freight monitoring needs, both long-term and short-term. Do you offer devices to satisfy both needs?
Yes. AT&T has a portfolio of devices to suit both short-term and long-term freight monitoring.
Our company needs to monitor some freight at the trailer full level and some for specific crates inside. Do you have devices to support both?
Yes. AT&T has solar tracking devices that enable long-term tracking of a full 53-foot trailer or a shipping container, as well as smaller devices that are suitable for specific crates.
Our freight monitoring requirements are sometimes in very harsh conditions. Do you have devices that are purpose built for those environments?
AT&T has devices with IP67 and IP66 ratings which have been used in extreme temperatures and other harsh conditions.
Can I track different things?
Yes, you can track many asset types – i.e. pallets, containers, less than a full truckload as well as small and large assets.
Can I track temperature sensitive things, humidity, and even impact?
Yes. AT&T has various devices with different sensor capabilities.
Request info
To get sales help from a Business Solutions specialist, please complete this form.
Your feedback will help us to improve AT&T Business so you continue to have a great experience when visiting us!
This survey is conducted by an independent company ForeSee for AT&T.