Help improve product quality, manage inventory, and meet customer expectations with edge-to-edge technology
Benefits
Improve field efficiency with mobile devices and business applications
AT&T can help employees track packages and pallets using mobile phones and tablets. IoT-powered devices send inventory information to highly secure cloud-based applications that employees can access from the shipping department, on the highway, or at the customer's front door.
Monitor material and product conditions using IoT devices
Our web-based management portal helps companies stay on top of mission-critical information about their assets, such as temperature. Configure solutions that empower customers to manage their own systems, as well as providing IoT security consulting services to enable 24x7 monitoring.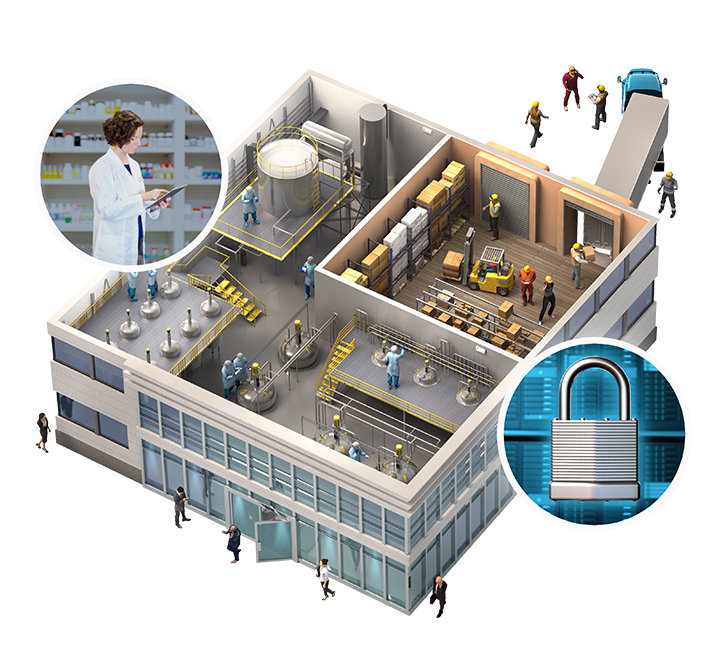 Benefits
Reduce plant costs and ensure product quality with predictive maintenance
Cut costs by using sensors that collect and visualize machine data. Dashboards present stream, trigger and location insights using information graphics that are easy to understand.  Track performance over time to see changes that could indicate a potential problem.
Help increase customer satisfaction by providing near real-time visibility into delivery status of purchases
Follow the product from distribution center, track inventories and fine-tune forecasting with real-time streaming analytics. Locate and communicate with workers in the field. Equip personnel with devices designed to withstand field and factory conditions.
Request info
To get sales help from a Business Solutions specialist, please complete this form.
Your feedback will help us to improve AT&T Business so you continue to have a great experience when visiting us!
This survey is conducted by an independent company ForeSee for AT&T.