AT&T IoT asset management solutions for supply chain tracking
Gain visibility into the blind spots in your supply chain operations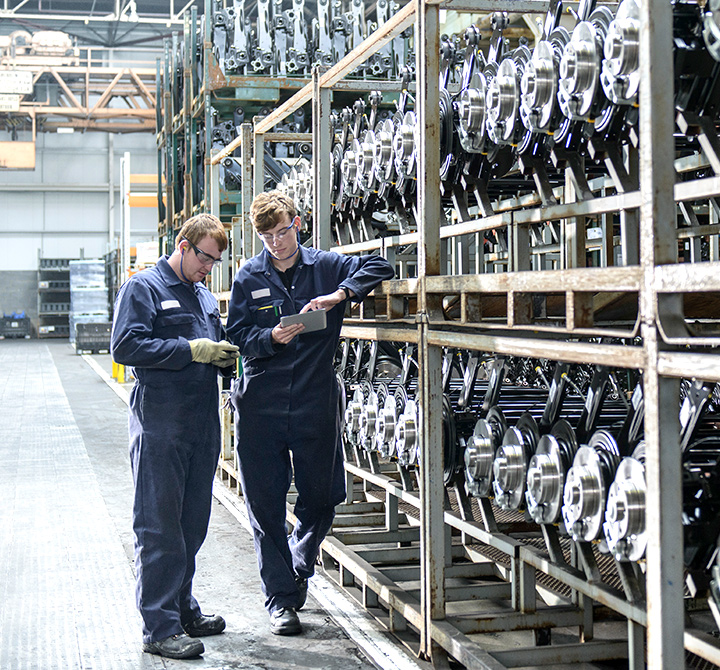 AT&T Asset Management – Operations Center (AMOC)
Providing the ability to track the elements of your supply chain – including movement and condition monitoring – AMOC allows you to set thresholds for humidity, temperature, impact, and ambient light intensity. You can also establish geofencing to monitor if your components are where they should be or if they are outside of your pre-determined boundaries. Simply attach an asset tracker to your supply chain shipments to manage and track your connected assets via AMOC. 
Supply chain asset tracking scenarios
Can I track my supply chain components as they travel to the U.S. from Europe, including their movement across the ocean?
The devices attached to your supply chain shipments can log data throughout their journey across the ocean. You will be able to see the temperature, humidity and impacts that occurred during that journey once the device has cellular connectivity when it arrives at the port.
Can I reuse a device on multiple shipments?
If the device has not exceeded its lifetime messages and you still have an active AMOC agreement with connectivity, you should be able to use a device on multiple supply chain shipments.
Can I detect if there has been damage to supply chain components during transit?
You can set thresholds for temperature, humidity and impact that may be indicators of damage to your supply chain components.
Resources
Discover how you can integrate our solutions into your business
Request info
To get sales help from a Business Solutions specialist, please complete this form.
Your feedback will help us to improve AT&T Business so you continue to have a great experience when visiting us!
This survey is conducted by an independent company ForeSee for AT&T.