Overview
What is AT&T Digital Signage?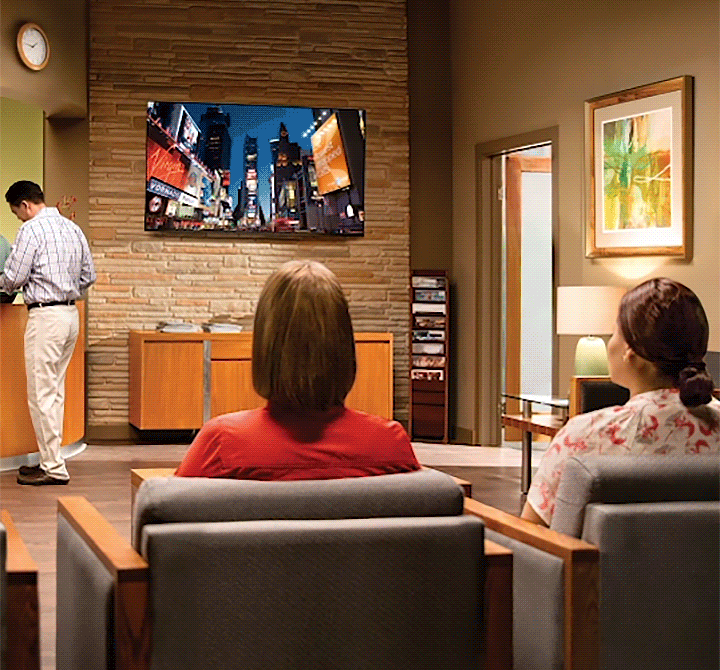 Harness digital technology to transform interactions
AT&T Digital Signage solutions provide a comprehensive system of digital displays, interactive devices, and immersive experiences that can help empower your business with unique and exciting ways to drive customer engagement, increase loyalty, and enhance the overall efficiency of your workforce. You can share branded content and messages, provide a touchscreen interface that users can interact with, and immerse users in unforgettable augmented reality experiences.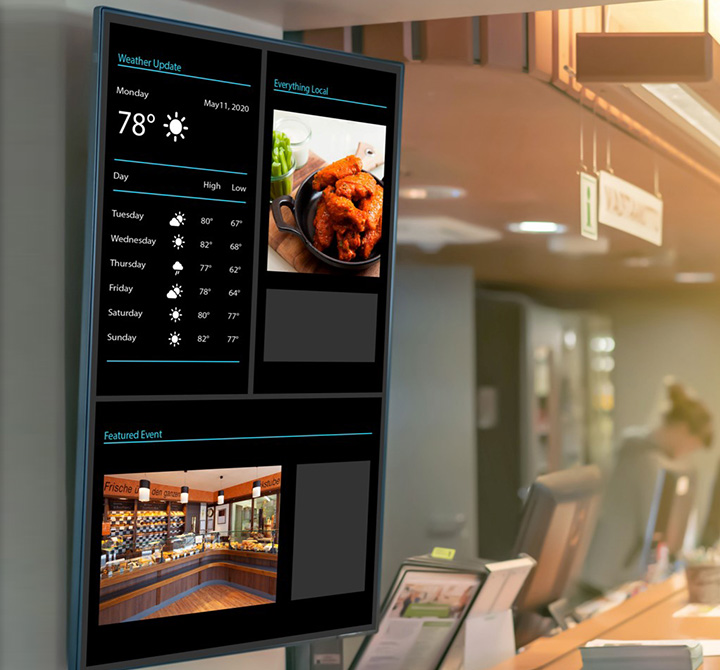 Digital signage gives your business the creative outlet and flexibility it needs to let customers know who you are and what your business is about. Video walls and digital displays, whether inside or outside your business, can be a dynamic and engaging way to help promote your brand, add impressions, and extend your reach. Unlike print, digital signage content can be changed or cycled with ease and at low-to-no additional cost.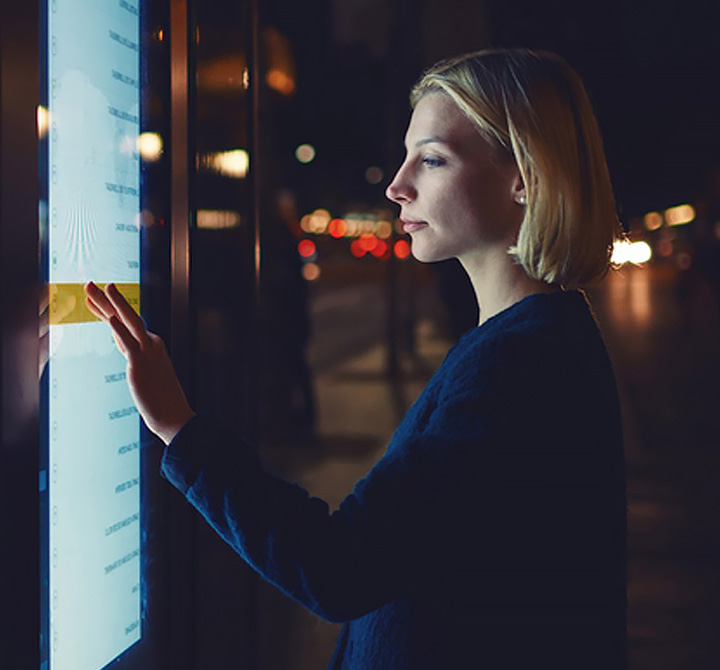 Digital kiosks, virtual concierges, and other touchscreen experiences offer your business the unique opportunity to expand your reach and engage with customers. Interactive displays outside of your location can help extend your brand presence and could help you capture additional sales and marketing opportunities.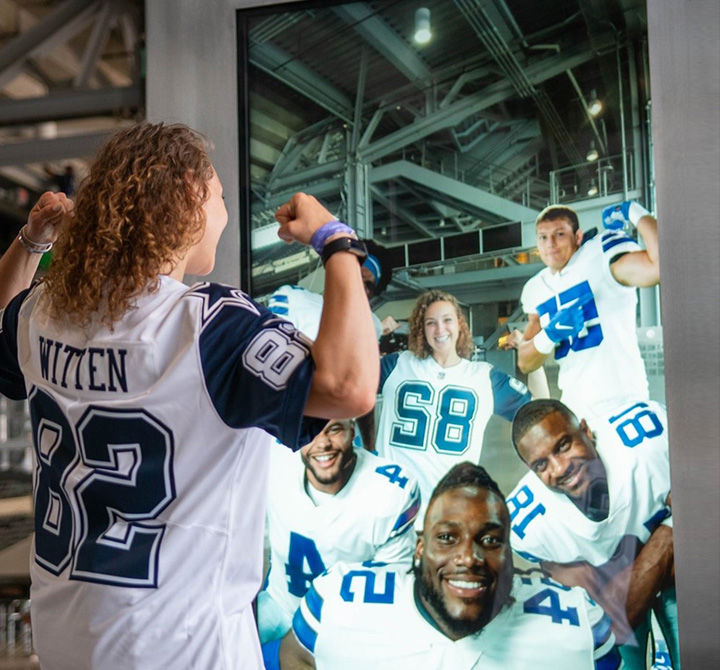 Bring experiences to life for your customers, guests, and fans. Immersive displays use augmented reality to deliver unforgettable experiences and new ways of interacting with your brand. AT&T Immersive Display can put your customers right in the action with famous athletes, celebrities, or various other characters. Other applications include Magic Mirror technology, which allows users to virtually try on clothing, accessories, and more.
Request info
To get sales help from a Business Solutions specialist, please complete this form.
Your feedback will help us to improve AT&T Business so you continue to have a great experience when visiting us!
This survey is conducted by an independent company ForeSee for AT&T.