Multi-Access Edge Computing: How it can accelerate transformation
In a recent IDG survey, 95% of IT leaders said they expect multi-access edge compute (MEC) will have a significant or transformational impact on the business.1 But as an emerging technology space that combines compute and networking at the edge, enterprise IT is still working to better understand MEC. And that's led to a lot of misconceptions.
Enterprise IT is interested in MEC because their companies are under tremendous pressure to implement use cases that require real-time or near real-time response.
Share this quote
MEC was developed to address use cases that require distributed compute resources, privacy (LH) and low latency. Multi-access edge compute brings the combination of cloud computing and high-speed, extremely low latency 5G closer to where the data is being generated and consumed. So, applications and processes that require fast compute and rapid transmission of results are processed at the edge, where results can be delivered in real-time to the end-user. A busy enterprise park or a remote industrial location are good examples of where MEC can provide operational efficiencies to the business environment. Data can also be sent to the cloud for longer-term storage and deeper analysis to gain further insights. Because MEC runs on a highly reliable private cellular network using carrier spectrum, the enterprise has complete control to set policies governing where and how data travels.
Enterprise IT is interested in MEC because their companies are under tremendous pressure to implement use cases that require real-time or near real-time response. But the specific business drivers are different for each industry. For example, in a recent survey, IDG found the following:
Retail is focused on achieving two primary benefits: real-time analysis of data (51% ranked it in their top three) and improving the customer experience (48%).

Interestingly, their top three use cases, however, were all focused on the customer: increased mobile interactions, such as in-store QR code use (47%); AR, VR or mixed reality, as in virtual try-on (35%), and location technology to serve in-store customers with relevant information and offers (31%).
Manufacturing is looking in a different direction, aiming to use MEC to support use cases that improve the employee experience and also those that can cut costs. Specifically, 44% put IT cost savings as a top-three benefit of MEC, 44% said improving the employee experience, and 41% were aiming for improved health and safety.

The top use cases are aimed at achieving these goals: AR/VR enablement for training; automated guided vehicles and collaborative robots to hand off tasks and transport materials (34%); reducing costs through bypassing legacy systems with MEC (34%); and predictive maintenance (32%).
Healthcare is all about security and privacy, which is not surprising for such a heavily regulated industry. In fact, 51% of healthcare leaders put security and privacy in the top three, compared with 33% and 37% respectively for retail and manufacturing. Operational efficiency (47%) is another important goal.

As for use cases, healthcare IT wants MEC to enable remote patient monitoring (43%); infrastructure modernization and cost reductions (39%) and real-time track and trace for inventory management (35%).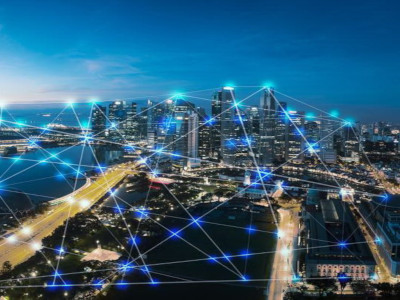 Harness the power of 5G for your business
5G will have a significant impact on how businesses work and engage with their customers. Learn more about what this means for you.
AT&T 5G and Google Distributed Cloud Edge
MEC is an ideal technology for use cases that require the power, flexibility, and agility of the cloud, but also need low latency and privacy (LH) AT&T and Google Cloud have collaborated to provide a MEC solution that leverages AT&T's secure and highly reliable 5G network and the Google Distributed Cloud Edge. With this combined solution, enterprises can run compute-intensive applications close to end-users, deployed on-premises or at Google's network edge, leveraging AT&T's fiber networks.
So, while MEC may be a new concept to some in enterprise IT, AT&T and Google Cloud are making it a reality today so retailers, healthcare organizations and manufacturers can cut costs, improve the customer experience and provide scalable, effective AR/VR-powered training to employees.

To learn more about what enterprises are doing with 5G and Edge computing please visit us att.com/MEC.

1 Multi-Access Edge Compute: Use Cases and Benefits Foundry Research Study on behalf of AT&T Business and Google Cloud, October 8, 2021