Multi-access compute (MEC): Enabling a cloud-first, data-driven culture
It's hard to find an enterprise IT organization that isn't currently having the following conversations: How do we enable our company to become data-driven, and how can we successfully move as much of our IT infrastructure and critical applications to the cloud without sacrificing performance?
In healthcare, remote patient monitoring is an exciting new development that promises to improve patient outcomes while making more efficient use of provider resources at scale. The after-effects of COVID have impacted hospital staffing levels making this capability extremely important . However, this use case requires constant, real-time analysis of patient vitals and other indicators to identify when intervention is necessary. And in some cases, that intervention needs to be immediate. It requires low-latency, intensive-compute requirements, which means that workloads need to be located close to the end-user. But all that patient data will also be extremely useful for cloud-based big data analytics, which can uncover additional insights to further improve patient monitoring. How can one address these two seemingly conflicting needs with a unified approach?
...how can we successfully move as much of our IT infrastructure and critical applications to the cloud without sacrificing performance?
Share this quote
Multi-Access edge compute, better known as MEC, provides that solution. MEC combines the scale, flexibility, and resilience of the cloud with high-speed 5G cellular access to compute and storage at the edge. As a result, MEC can provide extremely low-latency, high-speed access to compute for use cases and operations that require it, while simultaneously leveraging the power of the cloud for applications that are not latency sensitive. With MEC, low latency includes both network transfer and computation time.
When considering the use of MEC, enterprise IT needs to identify arguments and conditions for leveraging the edge for each proposed use case, because not every application will require intensive compute, low latency, and high speed connections.
In retail, for example, companies are eager to both become more efficient and provide an ever more compelling customer experience. To that end, merchants may want to incorporate augmented or virtual reality (AR/VR) capabilities into their online properties to enable virtual try-on of clothing or make-up for customers. They may want to use video monitoring of a parking lot to identify when the curbside pickup line is backed up so a store manager can proactively add more resources on the curbside line. They could even deploy bots to take real time video of the aisles and inventory to create a more efficient and less manual approach to stocking shelves.
All of these use cases require a ton of intensive compute, need to be extremely responsive to the customer's decisions to provide good performance, and take advantage of the cloud for valuable analysis that's not so time sensitive.
And these examples just scratch the surface of what MEC can enable. It provides greater control over operations. As a result, companies can completely transform the customer and employee experience, with rich, responsive applications that incorporate AI and AR/VR.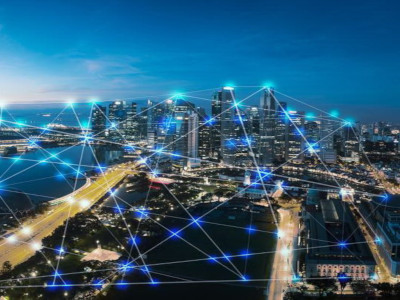 Harness the power of 5G for your business
5G will have a significant impact on how businesses work and engage with their customers. Learn more about what this means for you.
The many benefits of MEC share a common theme, they enable the enterprise to more effectively collect, protect, and use data to provide actionable outcomes. Cellular provides ubiquitous connectivity for data collection, and both 4G and 5G have proven themselves highly secure and reliable in the field. And once that data is collected, organizations can choose to keep data on site, leverage edge resources for real-time analysis, or send it to the cloud for storage and long-term analysis.
With MEC, cloud-first doesn't mean that organizations have to keep latency-sensitive applications and use cases on-premises. By combining the edge with the cloud, the enterprise can access the best of both worlds over reliable, secure and high-speed cellular connectivity. It is time to consider what is possible at your edge!
To learn more about MEC and cloud based technologies please visit us at: att.com/MEC