The Electronic Logging Device (ELD) Mandate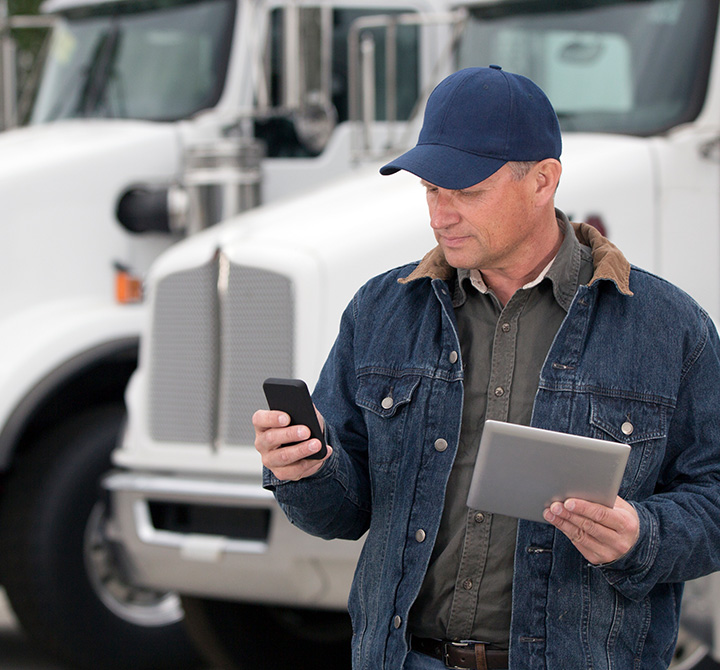 What you need to know.
Hours of Service (HoS) regulations govern the working and driving hours of anyone operating a commercial motor vehicle.


Record of Duty Status (RoDS) must be recorded by drivers for every duty status and the duration (off-work, on-duty, driving or resting).  These records must be presented to roadside inspectors when requested.


Historically, these records have been kept manually and in paper form by drivers. By the end of 2019, electronic collection of HoS data is mandatory.


The Electronic Logging Device (ELD) law is designed to help ensure HoS compliance, the safety of drivers and other users of the road.
 
See the mandate
ELD solutions
Know what your ELD solution must do
Automatically capture movement in the Commercial Motor Vehicle (CMV) and connect to the vehicle's engine to collect engine data and change to drive duty status when motion is detected.

Provide secure, fixed position mounting that is visible while driver is operating the vehicle while being easily removed to hand to hand inspectors when requested.

Be tamper proof, not allow any deletion of the drive time data and identify who made any edits/annotation. All persons accessing the systems should have accounts to identify them.

Encrypt collected data to help ensure security the data passed from the ELD device.
Keep your business rolling
What is the ELD/HOS rule?
Is the ELD mandate a law?
What does the ELD mandate mean?
For everything you'd like to know about Electronic Logging Devices, visit this page: 
https://eld.fmcsa.dot.gov/

Penalties can be severe. If trucks, with engines made after 2000, do not meet the ELD deadline drivers can be placed out of service. They may be allowed to deliver their load and return to their terminal but cannot make another dispatch until they have the appropriate devices. Help keep your fleet on the road with ELD compliance.
When does the ELD mandate take effect?
The mandate is in effect NOW and has been since late 2017. The regulation included a provision allowing fleets with existing installed automatic onboard recording devices, or AOBRDs, in their fleets to continue using them for an additional two years. That provision expires December 16, 2019.
How should a fleet company prepare?
Don't wait too long to implement in your fleet operations! Companies should plan to have ELD-equipped fleets completed by October 2019, allowing drivers time to learn and adjust to the new environment.
How much does ELD cost?
Fleet ELD solution costs vary by the size of fleet, type of solution chosen, data plans and any necessary equipment. Discuss all of this with your chosen provider.
Talk to a business expert
AT&T business experts are available M - F 7am - 7pm CT
Request info
To get sales help from a Business Solutions specialist, please complete this form.
Your feedback will help us to improve AT&T Business so you continue to have a great experience when visiting us!
This survey is conducted by an independent company ForeSee for AT&T.