Benefits
Help your employees stay in touch abroad and at home
*Applies only to messages sent via AT&T Short Messaging Service (SMS) and Multimedia Messaging Service (MMS) and not to other messaging services or applications. Messages received are charged at domestic messaging rates.
**Req's a domestic plan that includes unlimited domestic calling. If your domestic calling plan has capped minutes, international long distance calls will count against your plan's monthly allowance and may result in domestic plan overage charges.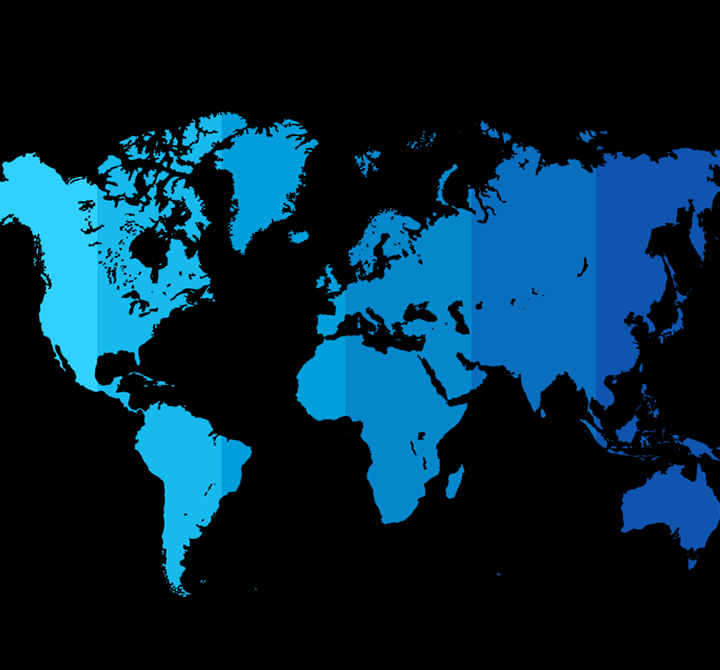 √ Coverage for as long as you need (1 month minimum)

√ When you're abroad in 200+ eligible countries:
Unlimited texts to the world
10GB of data (after 10GB, data speeds are slowed to a max of 256 Kbps)
250 minutes (overage $0.45/min.)
√ When you're in the U.S.:
View complete AT&T Passport Pro details.
(Coverage is not available everywhere.)
AT&T Passport Pro 10GB
$200/mo. per device
After 10GB, data speeds are slowed to a max of 256 Kbps for the rest of the bill cycle. Taxes and fees extra.
View complete details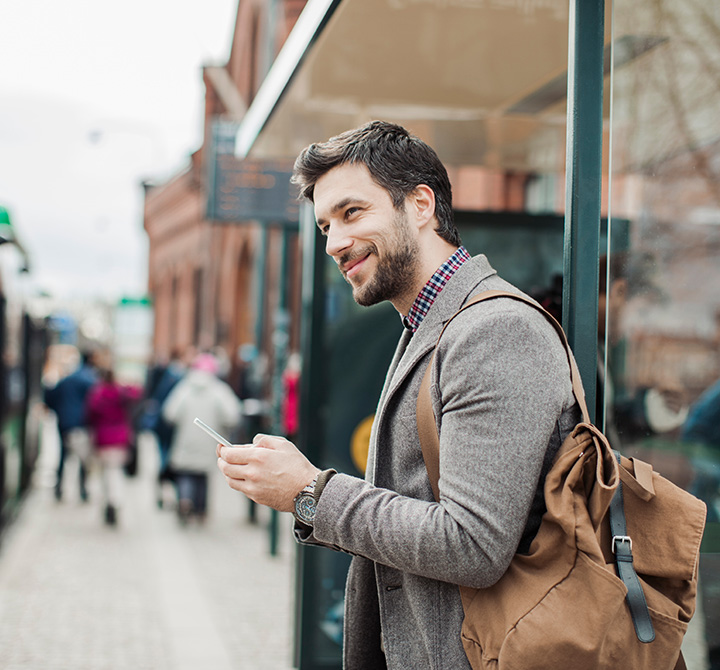 Get the most out of AT&T Passport Pro while you're abroad:
Make your data go further by turning off your messaging apps and disabling automatic updates and background refreshes. 
Call back to the U.S. at no additional charge using Wi-Fi calling. Wi-Fi calls to other countries, including the country you're in, are included in your Passport Pro calling allowance.
What destinations are included in AT&T Passport Pro?
*This country is also available for International Day Pass for Business


Afghanistan
Aland Islands*
Albania*
Algeria
American Samoa
Andorra
Angola
Anguilla*
Antigua & Barbuda*
Argentina*
Armenia
Aruba*
Australia*
Austria*
Azerbaijan
Azores*
Bahamas*
Bahrain
Bangladesh
Barbados*
Belarus
Belgium*
Belize*
Benin
Bermuda*
Bhutan
Bolivia*
Bonaire*
Bosnia & Herzegovina*
Botswana
Brazil*
British Virgin Islands*
Brunei
Bulgaria*
Burkina Faso
Burundi
Cambodia
Cameroon
Canada*
Cape Verde
Cayman Islands*
Central African Republic
Chad
Chile*
China*
Christmas Island*
Colombia*
Congo (Republic of the Congo)
Costa Rica*
Cote D'Ivoire
Croatia*
Curacao*
Cyprus
Czech Republic*
Denmark*
Dominica*
Dominican Republic*
Democratic Republic of the Congo (DR Congo)
East Timor
Easter Island*
Ecuador*
Egypt
El Salvador*
England*
Equatorial Guinea
Estonia*
Eswatini
Faroe Islands
Fiji
Finland*
France*
French Guiana*
French Polynesia
French West Indies*
Gabon
Galapagos Islands*
Gambia
Georgia
Germany*
Ghana
Gibraltar*
Great Britain*
Greece*
Greenland
Grenada*
Guadeloupe*
Guam
Guatemala*
Guernsey*
Guinea
Guinea-Bissau
Guyana*
Haiti*
Holy See*
Honduras*
Hong Kong*
Hungary*
Iceland*
India*
Indonesia
Iraq
Ireland*
Isle of Man*
Israel*
Italy*
Ivory Coast
Jamaica*
Japan*
Jersey*
Jordan
Kazakhstan
Kenya
Kiribati
Korea (South Korea)*
Kosovo*
Kuwait
Kyrgyzstan
Laos
Latvia*
Lebanon
Lesotho
Liberia
Liechtenstein*
Lithuania*
Luxembourg*
Macao (Macau)*
Macedonia*
Madagascar
Madeira*
Malawi
Malaysia*
Mali
Malta*
Martinique*
Mauritania
Mauritius
Mayotte
Mexico*
Moldova*
Monaco*
Mongolia
Montenegro*
Montserrat*
Morocco
Mozambique
Myanmar
Namibia
Nauru
Nepal
Netherlands Antilles*
Netherlands*
New Zealand*
Nicaragua*
Niger
Nigeria
Northern Ireland*
Northern Mariana Islands
Norway*
Oman
Pakistan
Palestinian Authority*
Panama*
Papua New Guinea
Paraguay*
Peru*
Philippines
Poland*
Portugal*
Qatar
Reunion Island
Romania*
Russia
Republic of Rwanda
Saipan
Samoa
San Marino*
Sao Tome & Principe
Saudi Arabia
Scotland*
Senegal
Serbia*
Seychelles
Sierra Leone
Singapore*
Slovakia*
Slovenia*
South Africa
South Korea*
South Sudan
Spain*
Sri Lanka
St. Barthelemy*
St. Eustatisus & Saba*
St. Kitts & Nevis*
St. Lucia*
St. Maarten (Dutch)*
St. Martin (French)*
St. Vincent & the Grenadines*
Sudan
Suriname*
Svalbard*
Swaziland
Sweden*
Switzerland*
Tahiti
Taiwan*
Tajikistan
Tanzania
Thailand*
Togo
Tonga
Trinidad & Tobago*
Tunisia
Turkey*
Turks & Caicos*
Uganda
Ukraine*
United Arab Emirates
United Kingdom*
Uruguay*
Uzbekistan
Vanuatu
Vatican City*
Venezuela*
Vietnam
Virgin Islands (British Virgin Islands)*
Wales*
Western Sahara
Yemen
Zambia
Zimbabwe
Available countries, services and technologies are subject to change without notice. To view wireless coverage, go to www.att.com/maps/wireless-coverage.
To view available AT&T International Calling countries and rates, go to att.com/internationalcalling (select "See eligible countries and rates" link).
Pay-per-use rates apply without a package, when traveling in countries not included in a package, or when a package expires.  See att.com/intlppurates for applicable international roaming pay-per-use rates.
AT&T Passport Pro package does not apply on airlines or cruise ships. See if a cruise package is available for your cruise line.
Note: If you add AT&T Passport Pro to a qualified business postpaid wireless plan that includes roaming in Mexico or in Mexico and Canada, your domestic plan terms will apply rather than AT&T Passport Pro rates when traveling in such country or countries.  See your wireless plan for details.
Unlimited texting: Applies only to messages sent via AT&T Short Messaging Service (SMS) and Multimedia Messaging Service (MMS) and not to other messaging services or applications. Messages received are charged at domestic messaging rates.
Request info
To get sales help from a Business Solutions specialist, please complete this form.
Your feedback will help us to improve AT&T Business so you continue to have a great experience when visiting us!
This survey is conducted by an independent company ForeSee for AT&T.