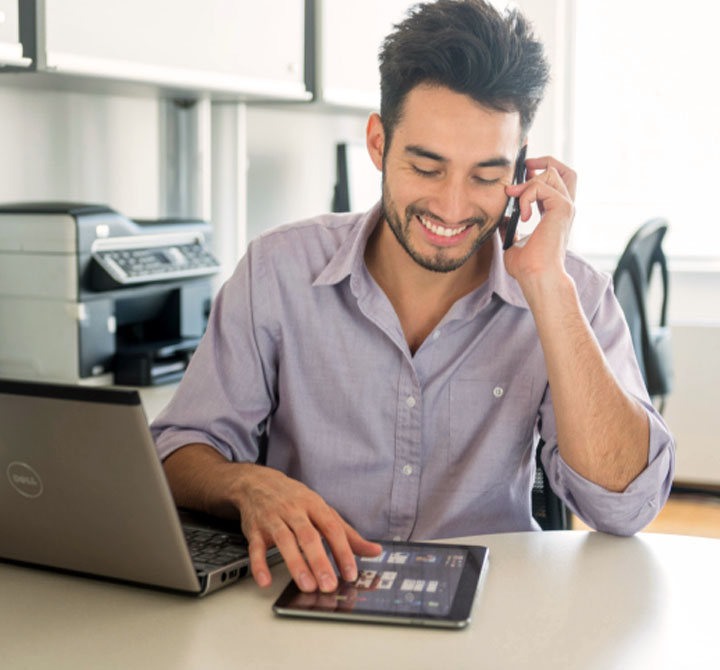 Included with select Business plans
Talk, text, and data in 19 Latin American countries at no extra cost
Coverage and data speeds vary by country. International usage should not exceed domestic usage.
Countries Included
Central America:
Belize
Costa Rica
El Salvador
Guatemala
Honduras
Nicaragua
Panama
South America:
Argentina
Bolivia
Brazil
Chile
Colombia
Ecuador
Guyana
Paraguay
Peru
Suriname
Uruguay
Venezuela
ROAM LATIN AMERICA℠ FOR BUSINESS: Eligibility: Available to business and government customers with a qualified AT&T wireless service agreement (Business Agreement) and only for qualified Corporate Responsibility User (CRU) lines of service on an AT&T Business Unlimited Elite plan or other eligible domestic postpaid plan.  Compatible phones only. Availability: If plan is added to a CRU line that has a Block International Roaming and/or Block International Calling feature, AT&T will not add Roam Latin America for Business to the line until you remove the existing block feature(s). You can remove blocking feature(s) by calling 800-331-0500 or by contacting your AT&T account representative.  Countries: For a list of included countries, go to att.com/latamcountries. Countries are subject to change without notice. Coverage and data speeds vary by country (may be at 3G speed) and may change without notice. Coverage not available in all areas. Unlimited Talk, Text and Data Usage: This feature allows you to use data in an included country, make calls between included countries and from included countries to the U.S. and any country included in International Day Pass for Business (IDPB), and send text messages in an included country without roaming charges. Calls made to included countries while in the U.S. are not included. Text messages received are rated as domestic. Unlimited text applies only to AT&T Short Messaging Service (SMS) and Multimedia Messaging Service (MMS) and not to other messaging services or applications like iMessage.  Excessive Use/Abuse: This feature is intended for roaming use by customers with a primary place of use in the DCA during periods of travel to included countries only. Predominantly using your domestic plan in one or more of the included countries may result in this feature being removed from your account. Incidental Data Usage: Apps on your device use data even when you may not be aware. Calls to Non-IDPB Countries: Calls from included Latin America countries to countries not included in IDPB will get International Long Distance (ILD) charges.  For a list of IDPB countries, go to att.com/globalcountries. Pay-per-use rates apply unless you add an ILD package to your device. Rates are subject to change without notice. For details, go to att.com/intlcalling. AT&T Passport & Other International Roaming Packages: For devices with an active recurring Passport, Passport Pro, IDPB, or other international roaming package that also covers the included Latin America countries, this feature will apply in included Latin America countries and will not reduce the existing package's talk, text and/or data allowance or trigger package charges.  Pay-per-use rates: Apply when traveling in countries not included and/or when you have not added another international usage package. For rates, see att.com/intlppurates. Service restrictions: International use aboard cruise ships and airlines is not included.
Request info
To get sales help from a Business Solutions specialist, please complete this form.
Your feedback will help us to improve AT&T Business so you continue to have a great experience when visiting us!
This survey is conducted by an independent company ForeSee for AT&T.