Highlights
AT&T Network Edge brings high performance cloud computing to the edge of your network
Impactful innovation

Maximize AR/VR, AI/ML, drones, device offload to gain insights, experiences and efficiencies

Broad coverage

Deploy your edge experiences in multiple markets reaching millions of AT&T subscribers

Edge ready market locations coming soon

Enhanced connections

Integrate and scale seamlessly with AT&T's optimized 5G and fiber network services

Experience edge-to-edge intelligence

Open ecosystems

Extend your applications to the edge with familiar cloud tools and services
Features
Connecting and optimizing your edge cloud
| Features | Details |
| --- | --- |
| Quicker response | High-performance networking with low latency to nearby workloads |
| Versatile access | Flexible access options for both 5G and fiber connections   |
| Extensible reach | Choice of locations and scalable deployment options   |
| Easy adaptability | Compatible with tools and platforms from leading cloud providers  |
Resources
Innovating at the edge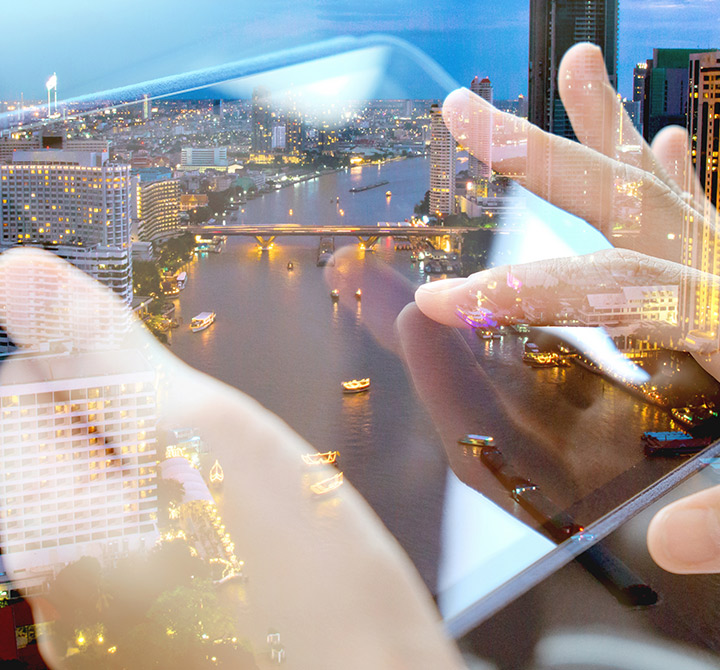 Learn more about the AT&T Network Edge, including our proof-of-concept program, services and availability 
Get started
FAQ
Frequently asked questions
What is AT&T Network Edge?
AT&T Network Edge brings high performance cloud computing to the edge of AT&T customer networks.
What can AT&T Network Edge do for my business?
AT&T Network Edge can give you faster processing of dynamic applications and immersive experiences such as augmented and virtual reality, artificial intelligence, real-time video analytics, mobile gaming and autonomous robots, vehicles and drones.
How does AT&T Network Edge use 5G technology?
AT&T Network Edge offers enhanced connections to 5G technology and fiber network services that improves the end-user application experience with lower latency and jitter and higher throughput.
Can my business use AT&T Network Edge today?
AT&T Network Edge solutions are available today for private cloud deployments with AT&T fiber connected shared data centers. In addition, AT&T is now accepting new edge computing use cases for public cloud deployments to be included in our proof-of-concept program showcasing innovation at the edge with industry leading cloud service providers. Let AT&T help you determine how AT&T Network Edge can benefit your business. Click here to learn more
Talk to a business expert
AT&T business experts are available M - F 7am - 7pm CT
Request info
To get sales help from a Business Solutions specialist, please complete this form.
Your feedback will help us to improve AT&T Business so you continue to have a great experience when visiting us!
This survey is conducted by an independent company ForeSee for AT&T.