Why 5G for Business will be so much bigger than consumer use cases
And why fixed-wireless broadband is worth getting excited about
I had the pleasure of recently catching up with Christina Cheng, AVP for Enterprise Mobility Solutions at AT&T Business, on my show, Conversations with Dez. I won't go into her background here, but when you listen to the full show, you can't help but be impressed.
Part of what's unique about Christina is she's responsible for product development, product marketing, and bottom line revenues. That's an enormous responsibility to balance. She gets to be excited about technology, evangelize customer needs, AND make sure it makes a viable business case.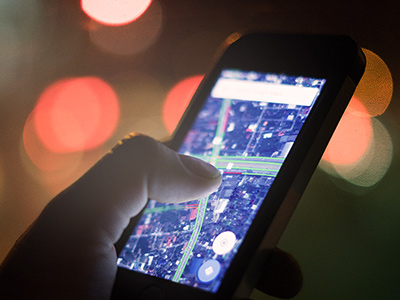 Conversations with Dez
Listen to hear what Dez and AT&T AVP for Enterprise Mobility discuss the future of 5G and how fixed wireless plays an important part.
Because Christina oversees product development and marketing, she notes that one can see the effects that new products have on people, right when the new products launch. Even within days!
Christina brings a very interesting mix of technology/product knowledge, a customer focus, and "business model" thinking to the conversation.
You can hear that breadth play out in our conversation. Her key pillars range from enterprise mobile to fixed wireless and edge computing.
That's quite the blend of fixed and wireless on the one side and IoT, edge computing, and multi-edge axis on the other end of the spectrum.
We spent a lot of time talking about wireless versus cellular usage models, again, primarily for business. Businesses of all kinds have become much more comfortable relying on wireless, to the point of giving up their wired connections. That comfort is what makes them ready for this next transition.
And at the moment, the big points of focus in the transition are:
Digital transformation at the radio signal level (the "air interface" – the radios in towers and handsets), improving the data transit by introducing millimeter wavelengths that travel faster over shorter distances.
Digital transformation of network intelligence (Software Defined Networking or SDN), the core that controls how data flows, how you connect to our network.
Essentially, they're updating two sides of the network, and by taking both ends digital, all the communications come together. As Christina says, "the first piece that's really different with 5G is that you're changing not only the air interface, but also our core."
The second piece is where it gets interesting.
"The second piece," says Christina, "is much more business led. Analysts predict that within 5 years, more than 40% of all 5G connections are going to stem from business use cases."
This is the big take away. Earlier mobile technology generations were all about allowing us to make calls – voice was the killer app, LTE was the age of mobilization for workers – and for 5G, the big impact is going to be in a different place. It's going to be in connected agriculture, smart factories, autonomous things, machine to machine – the biggest impact of 5G really isn't about consumers being able to watch 10 streaming movies at the same time with multiple orders of magnitude and more bandwidth, it's about an entirely new way of creating use cases and business cases that will change business as we know it.
Fixed wireless is an extremely important part of Christina's portfolio right now. It's available now and it extends the benefits of broadband levels of data and speed, over wireless, to customers outside the fiber network. Fixed wireless runs over a wireless network, offers unlimited data, and can be done anywhere, which makes it especially appealing to enterprise customers with multiple sites in various environments.
Personally, I think this is an exciting move, because with wired connectivity, there's just so much mess and delay and there's the cost of digging holes and running cable and conduits and then potentially having them dug up again in the middle of a phone call.
At this point I'm thinking about wireless versus cellular connectivity applications, and I realize that's kind of Christina's point. She says we'll be running a mixture of 4G, LTE, and 5G for some time, and the transition in many cases will be quite seamless. Businesses and individuals can run either, or, or both.
"With 5G," says Christina, "we are eventually going to have massive IoT, and that's where fixed and mobile will come together to support usage models, because even more than the mobile or IoT devices, it's not just the sensors reporting out information," it's expensive equipment and mission critical machines that need to be connected now made possible via cellular. And when she says massive IoT, it could be a "million connections" per square kilometer. LTE was in the thousands.
I suspect that soon, with no data limitations using the amazingly strong LTE/5G Evolution cellular bandwidth, it will simplify everything tremendously, so companies can just buy the service at the rate they need and focus on running their business.
But remember, parts of it are already here. "As soon as technology becomes available, we're making it available to customers," says Christina. "When companies realize they can get wireless broadband right now, they say, 'Really? I can get unlimited plans for branch locations or machines?'"
Clearly, businesses are ready – and because so many other parts of their operations have already digitally transformed, the changes in communications will feel more natural. And as Christina points out, as we move toward 5G we're eventually talking about 5 nines of reliability on cellular access.
So how should we think about 5G and the transition to it? In Christina's opinion, "because we'll continue to operate 4G LTE, the experience at large will be seamless. As we roll out 5G in more and more zones, use cases will grow and as those prove themselves out, the applications will expand. End users will start to see companies taking much greater advantage of cellular applications to personalize the customer experience."
And then, yes, we did go deep into 5G applications and the next wave of digital transformation and for that part, well, tune in to the full conversation.
Thank you so much to Christina and the team at AT&T Business for the opportunity to feature her on my show.
Dez Blanchfield is a strategic leader in business and digital transformation, with three decades of global experience in business and the information technology and telecommunications industry, developing strategy and implementing business initiatives.