5 essential characteristics of cloud computing
The discussion about what cloud computing actually means has been going on for a while now, but the thought persists that cloud computing is a form of traditional hosting services. It's not: cloud computing is a fundamentally different computing model?it refers to on-demand services paid for in a utility-type model.
Cloud computing services are paid for based on consumption. The business model is analogous to the utility, the rental car, or the hotel industries, where users don't own any of the infrastructure (power/cars/rooms) and pay only for the services they consume on a monthly basis. Similar to the examples mentioned, cloud computing resources are available on-demand.
That's my three sentence synopsis of the business concept behind cloud computing, but I also see it as a technical change in the way IT resources are delivered and consumed.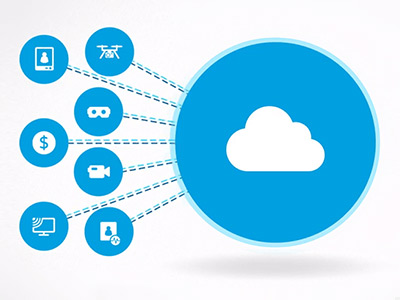 Cloud solutions. Transform business.
End-to end cloud solutions to help scale with your business.
The cloud computing model
According to the National Institute of Standards and Technologies (NIST), cloud computing is a model for enabling convenient, on-demand network access to a shared pool of configurable computing resources (networks, servers, storage, applications, and services) that can be rapidly provisioned and released with minimal management effort or service provider interaction. Being a cloud computing provider doesn't mean just supplementing IT resources, it means providing strategic, core information technology.
This cloud model is composed of five essential characteristics:
On-demand self-service
Broad network access
Resource pooling
Rapid elasticity
Measured Service
(For those who want more detailed information)
What do these five characteristics mean to you?
From a developer standpoint, cloud computing allows you to flexibly deliver integrated content, applications, and services to any device, anywhere, anytime, in a seamlessly scalable model, using and paying for only the resources you need, when you need them.
From an IT standpoint, cloud computing allows organizations to free themselves from having to procure and allocate expensive hardware, software, and networking resources, or employ large teams to manage and support infrastructure.
From a business standpoint, cloud computing enables providers to serve businesses of all sizes, especially SMBs.
From my standpoint, it means a technological evolution.