Highlights
Rock solid networks with valuable insight into network threats
Challenges

Connecting the employees and contractors who work in company offices, satellite locations, and on construction sites coast to coast was an ongoing challenge for Keeley's small IT team. Plus, the IT team had to defend the security of the network.

Results

Keeley now relies on AT&T Business for much of their telephony, mobility, connectivity, and security services. For cybersecurity, they see attacks, probes, and events in near-real time so they can stop the activity before it becomes an issue.

Solution

Mobile LTE routers equipped with AT&T SIMs and Meraki access points. The router connects to the AT&T network for data service.
AT&T Solutions
Learn more about our products at AT&T Business
About
A network that adapts to meet Keeley's needs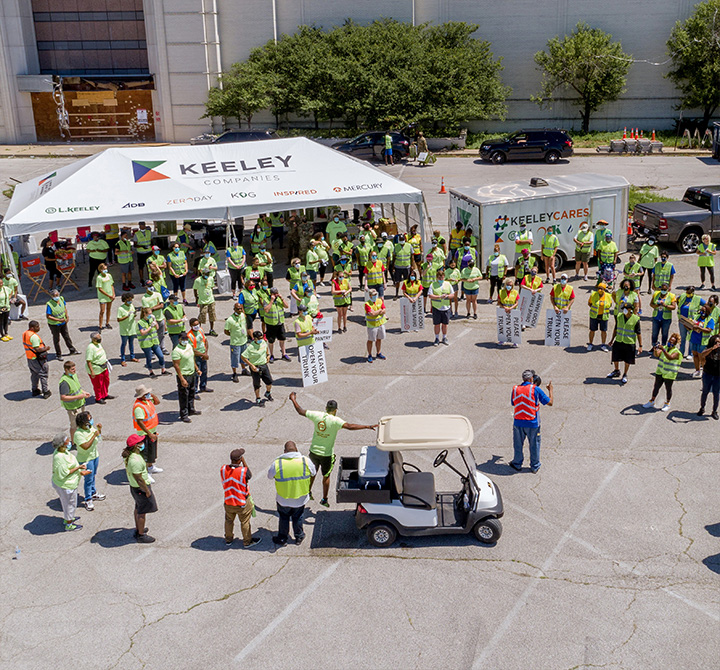 About Keeley Companies
Keeley Companies, based in St. Louis, Missouri, are a family-owned enterprise. They offer turnkey solutions for construction, infrastructure, technology, wireless, real estate development, and logistics management, with $600 million in annual revenue.
Download the customer story (PDF)
Talk to a business expert
AT&T business experts are available M - F 7am - 7pm CT
Request info
To get sales help from a Business Solutions specialist, please complete this form.
Your feedback will help us to improve AT&T Business so you continue to have a great experience when visiting us!
This survey is conducted by an independent company ForeSee for AT&T.