How supply chain inefficiencies are stealing your profits
This post was sponsored by AT&T Business, but the opinions are my own and don't necessarily represent positions or strategies of AT&T Business.
Today's business environment is characterized by intense competition, globalization, and rapidly-changing consumer needs. In this context, an inefficient supply chain could be stealing your profits or, at the very least, holding you back from peak performance.
The world gained a clear view of the impact of supply chain disruptions during the pandemic, but there are more, and rising traditional disruptions. A Business Continuity Institute study notes that cyberattacks/data breaches, adverse weather, and natural disasters are primary causes globally.1
Supply chain disruptions are costing organizations around the world an average of 184 million U.S. dollars per year, according to a 2021 survey by market research firm Statista2. On a regional distribution, the financial burden is highest in the United States, where the estimated average annual cost amounted to 228 million U.S. dollars.
To cope with these challenges, many organizations are looking to modernize their supply chain by incorporating new technologies, adopting agile methodologies, and streamlining their processes.  
Let's first look at the story behind supply chain inefficiencies.
Expectations of today's supply chain
The modern supply chain landscape is constantly evolving, and organizations are expected to keep up with these changes. Today's supply chains need to be flexible, responsive, and resilient to changing market conditions.
In addition, customers now expect faster delivery times, real-time updates on their orders, and personalized service. These factors become competitive advantages that impact buying decisions. To meet these expectations, organizations need to consider innovative technologies like artificial intelligence (AI), 5G, the Internet of Things (IoT) in manufacturing, and blockchain to optimize their operations and gain real-time visibility into their supply chains. For internal operations, a modernized, reliable fiber network that can meet the data and processing demands of these technologies must be considered first. Legacy networks and copper lines simply aren't as reliable or secure, and they can't handle these demands.
Assessing your supply chain
Assessing your supply chain is an important step in identifying areas that need improvement.  A comprehensive assessment can help organizations understand their supply chain strengths and weaknesses and identify opportunities for optimization.
A framework for assessing your supply chain may include factors such as process efficiency, inventory management, supplier performance, and risk management.
Factors that create supply chain inefficiencies
Supply chain inefficiencies can be caused by a range of challenges, including poor communication, lack of visibility, supplier issues, network disruption, security breaches, and inventory management. Inefficient processes, outdated technology, and inadequate training can also be causes for inefficiency.
The impact of these can be substantial. As McKinsey found in its 2021 report, "barely 2% of businesses have any visibility over their Tier 3 suppliers."3  Inefficient inventory management can lead to increased costs and stockouts. According to a study by Aberdeen Group, organizations with poor inventory management practices have an average inventory accuracy rate of just 63%.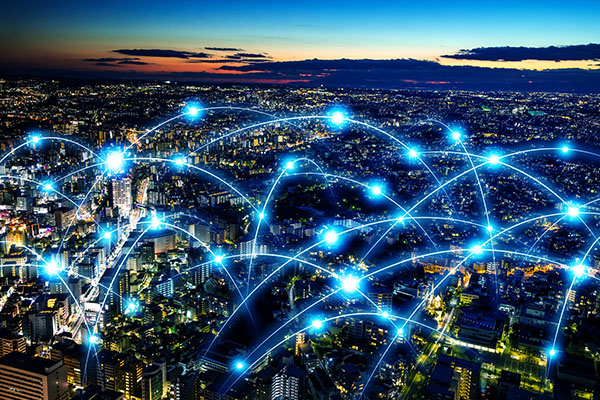 The ROI of network modernization
Network modernization can produce strong ROI for your business, but you need the right strategy and technology to exceed your digital transformation goals.
Avoid the "5 Os" of supply chain inefficiencies
Supply chain disruptions can inflict significant costs on organizations. In addition to direct costs such as lost revenue, stockouts, and increased logistics expenses, disruptions can also lead to indirect costs such as damage to brand reputation, lost customer loyalty, and decreased market share.
According to the World Economic Forum, supply chain disruptions can reduce shareholder value by up to 7%. We can categorize these disruptions into the "5 Os" or supply chain inefficiency:
Operational errors: Mislabeled packages, barcode errors, missing delivery details, and incorrect product selection.
Overuse of packaging materials and methods: The weight and dimensions of every package and the shipping method have a direct impact on shipping and handling costs.
Overdelivering: Overdelivering and exceeding consumer expectations for delivery speed can lead to unnecessary costs. For example, let's say you use same-day delivery to ship a product when a customer doesn't need the product that fast. That increases shipping costs unnecessarily.
Overpriced business transportation costs: Retailers can reduce supply chain costs when the entire retail network is used to fulfill product orders. 
Overutilization of resources: Not having enough employees or poor logistics management results in shipping and packing errors, supply chain delays, and a stressful work environment. 
5 ways to solve supply chain inefficiencies
Closing efficiency gaps translates into real numbers: less transportation costs, improved inventory management, a more reliable network with embedded security, and greater customer satisfaction and loyalty. Here are five actions you can take to tackle supply chain inefficiencies head-on and unlock new levels of efficiency, sustainability, and profitability.
Transparency: Embrace clear and open communication and collaboration with your suppliers and partners across the entire supply chain. By sharing information about inventory, logistics, and production processes, you can identify and address inefficiencies and bottlenecks that impact operations and the bottom line.
Technology: Integrate new and innovative tools and systems to improve supply chain operations. This may include adopting automation, implementing digital platforms for inventory management and tracking, and upgrading legacy systems to streamline processes and improve visibility across the entire supply chain. A reliable network powered with fiber and 5G in manufacturing can limit potential disruptions.
Transformation: Continuously improve your operations and adapt to changing market conditions. This may involve adopting new technologies, processes, and systems to optimize supply chain operations and improve efficiency and cost-effectiveness.
Expertise: Partner with experienced and knowledgeable supply chain experts who can help you optimize operations and achieve business goals. This may involve finding a partner with a deep understanding of your industry, as well as experience in implementing supply chain modernization initiatives and a proven track record of success.
Collaboration: Work closely with suppliers and partners across the entire supply chain to address inefficiencies and bottlenecks that can impact your operations and bottom line. This may involve enhancing communication and collaboration with suppliers, implementing digital platforms for inventory management and tracking, and upgrading legacy systems to improve visibility across the entire supply chain.
Don't let supply chain inefficiencies steal your profits
Don't back down when it comes to your supply chain and company's profitability. The supply chain is responsible for sourcing, manufacturing, and delivering goods and services to customers. Inefficiencies within the supply chain can result in increased costs, delays in delivery, and lost sales opportunities, which can steal profits from your bottom line. It doesn't have to be that way.
By reducing supply chain inefficiency, companies can reduce costs, increase customer satisfaction, and gain a competitive advantage in the marketplace. These are the traits of world class organizations operating at peak performance. These are the competitive advantages your supply chain can deliver.
Learn about AT&T Business transportation solutions or contact your AT&T Business representative. 

1"Supply Chain Resilience Report 2021," Business Continuity Institute, Accessed April 4, 2023, https://www.thebci.org/static/e02a3e5f-82e5-4ff1-b8bc61de9657e9c8/BCI-0007h-Supply-Chain-Resilience-ReportLow-Singles.pdf
2"Estimated average annual cost to respondents' organizations as a result of global supply chain disruptions in 2021, by region or country," Statista, Accessed March 24, 2023, https://www.statista.com/statistics/1259125/cost-supply-chain-disruption-country/
3Knut Alicke, Ed Barriball, and Vera Trautwein, "How COVID Reshaping Supply Chains," McKinsey, Nov 23, 2021, https://www.mckinsey.com/capabilities/operations/our-insights/how-covid-19-is-reshaping-supply-chains