Free 30 day trial of Webex Meetings with AT&T for new Webex customers
LMTD Time Offer; new Webex Cust only; offer agmt req'd; VoC, Toll dial-In, and U.S. Call Me Audio Conf

. only; Service discon. 30 days after offer exp. w/o 12-mo agmt. See full details below.



Feature
Details
Access to the latest release of Webex Meetings with AT&T


Webex meetings, for up to 200 participants

Full featured meetings

Unlimited meetings with toll-free calling in the US and 45 other countries in each meeting
HD video conferencing
Easy audio and presentation sharing
Works on PC, tablet, and mobile
10 GB Cloud storage for recording 

Administration and support

24/7 customer support
Dedicated adoption support

Additional details

30 day duration, extendable up to 90 days
New Webex Customers Only.
Offer agreement is required for free period. To maintain service, beyond the 30-day offer period, Customer must convert to a 12-month paid subscription, within 30 days after the end of the offer expiration date.
* Offer from AT&T valid through 12/31/2021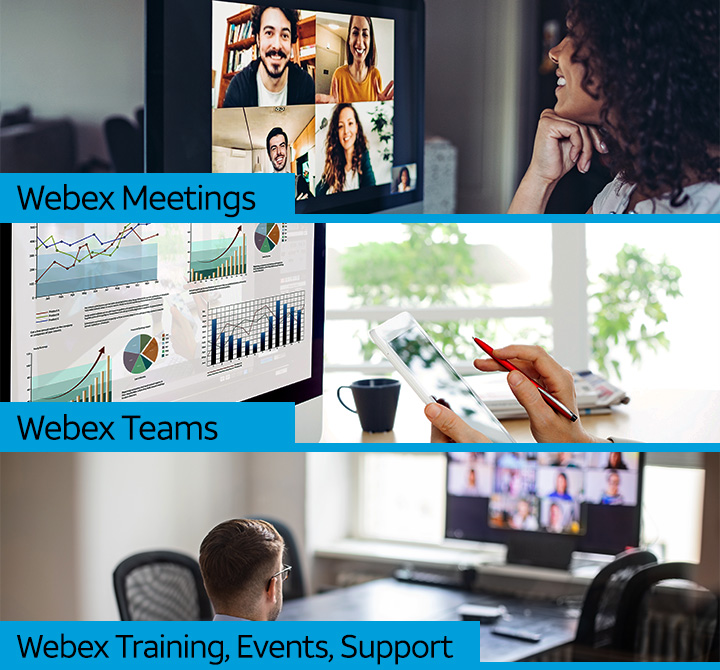 Webex Meetings with AT&T is a global, Cloud-based, highly secure web, audio, and video conferencing solution with content sharing so you can have more productive meetings.
Learn more
Speak to a sales rep (8am-5pm CST)
Request info
To get sales help from a Business Solutions specialist, please complete this form.
Your feedback will help us to improve AT&T Business so you continue to have a great experience when visiting us!
This survey is conducted by an independent company ForeSee for AT&T.