Benefits
Benefits of a UCaaS platform
Cloud-based UCaaS solution for voice, video, meetings, messaging and team collaboration
Available in the US, Canada, and other select countries with advanced call handling & routing and a full-featured auto receptionist

Automatic and on-demand recording

Integrates with 200+ apps including Microsoft Teams, Google, and Salesforce

Native mobile dialing, no app required
How do you want to collaborate?
 
Wireless
Standard
Premium
Enterprise
Pricing starting at
$10.00/month per user with month-to-month term¹ ²
$27.00/month per user with month-to-month term²

$37.98/month per user with month-to-month term²

Price varies
depending on term²
Portal-based call routing administration
●

●

●

●

Access management and use on smartphones
 
●

●

●

Virtually unlimited local, long distance and internet faxes
 
●

●

●

Unlimited meetings and conferencing
 
●

●

●

Multi-level Interactive Voice Response (IVR)
●

●

●

●

Toll-free number with toll-free minutes³
 
1,000 min/mo.
2,500 min/mo.
10,000 min/mo.
HD multi-point video conferencing
 
Up to 100 participants
Up to 200 participants
Up to 200 participants
Office@Hand analytics portal
●

●

●

●

Microsoft Outlook email notification, Google Drive online storage and Dropbox integration
 
●

●

●

Google Integration
 
●

●

●

Microsoft Office 365 integration
 
●

●

●

Automatic Call Recording
 
 
●

●

Single Sign On
●

 
●

●

Call Monitoring
 
 
●

●

Calling Name (CNAM)
 
 
●

●

Salesforce Integration
 
 
●

●

Frontline Worker
AT&T Office@Hand Wireless

Extension-to-extension on mobile
Share HQ Caller ID for professional image
One solution for the field and HQ

Financial/Regulated Industries
AT&T Office@Hand Wireless

Call recording on all devices
Archive with compliance integrations
App integration including various Analytic, Productivity and CRM applications

Small Business
AT&T Office@Hand Wireless

Efficient mobile-only solution
Business–class features such as IVR, Call Routing, Auto Attendant and more
Helps a small business look more professional

Retail
AT&T Office@Hand Wireline

Cloud connect many locations and improve collaboration
Call recording for inbound and outbound user calls
Giving customers an "always reachable" image whether virtual, in-person or a hybrid scenario

Engineering
AT&T Office@Hand Wireline

Next generation Cloud PBX (Private Branch Exchange) alternative for aging phone systems
Call features that allow sequential or simultaneous routing of calls
Single platform for efficient collaboration for teams on both desktop and mobile devices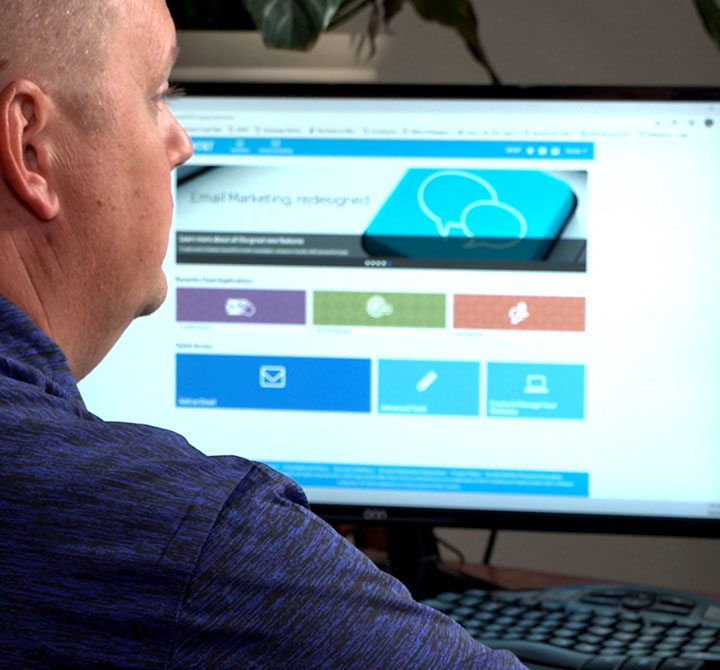 Choctaw County Ambulance Authority
Choctaw County Ambulance Authority provides emergency and non-emergency medical transport services for a large district. They needed to improve its network and communications to better support potentially life-saving services for its citizens.
Read more
More resources on unified communications
FAQs for Office@Hand Standard, Premium, Enterprise editions
What do I need to install the service?
Your UCaaS equipment arrives pre-configured so all you have to do is plug it in. Complimentary white glove service is provided in the form of 3 one-hour phone sessions to acclimate the administrator to the portal and administration of the service.
Can I use my own equipment?
We strongly recommend ordering new equipment from AT&T to help ensure a smooth implementation, but if you have Office@Hand-compatible equipment, instructions are provided for how to configure that equipment. Caveat: AT&T will not be able to provide help desk support for non-AT&T purchased equipment.
Do I have to use AT&T for internet access?
AT&T Office@Hand is an over-the-top UCaaS service that will work with any internet service.
Where do I find user guides and tutorials?
You can find out more about our UCaaS solution 24/7: Learn more about AT&T Office@Hand features and self-help options on the ASECare Portal.
Where can I download the AT&T Office@Hand apps?
Office@Hand apps can be downloaded from the ASECare Portal. Our UCaaS apps are compatible with Windows, Mac, iOS, and Android.
FAQs for Office@Hand Wireless
How do I make and receive phone calls?
Office@Hand Wireless uses the native dialer included on your mobile device. Making and receiving calls is handled just like all other calls with which you and your employees are familiar.
What does native dialing mean?
Native dialing means the calling functionality is embedded into the dialer on your smartphone, so no app is required to make and receive calls. Users can just dial as they normally would to make a call.
What is an Auto Receptionist?
An Auto Receptionist, or auto attendant, is an automated customizable system that answers your incoming calls and routes them to the appropriate resource in your company.  You are probably familiar with calling a business and hearing, "Press 1 for sales, 2 for Billing," etc.
Do I need to download an app?
Office@Hand Wireless is a network-based service and does not require an app to make and receive calls. An app is required, however, to access personal settings, some features, and global address book. Please visit App Store® or Google Play® to download the app.
What's required to access the AT&T Office@Hand Wireless service?
You must have a business high-definition (HD)/Voice over LTE (VoLTE/5G) mobile phone with AT&T and be within the U.S.
Already an Office@Hand customer? Get support 
Talk to a business expert
AT&T business experts are available M - F 7am - 7pm CT
Request info
To get sales help from a Business Solutions specialist, please complete this form.
Your feedback will help us to improve AT&T Business so you continue to have a great experience when visiting us!
This survey is conducted by an independent company ForeSee for AT&T.