What is AT&T Office@Hand Wireless?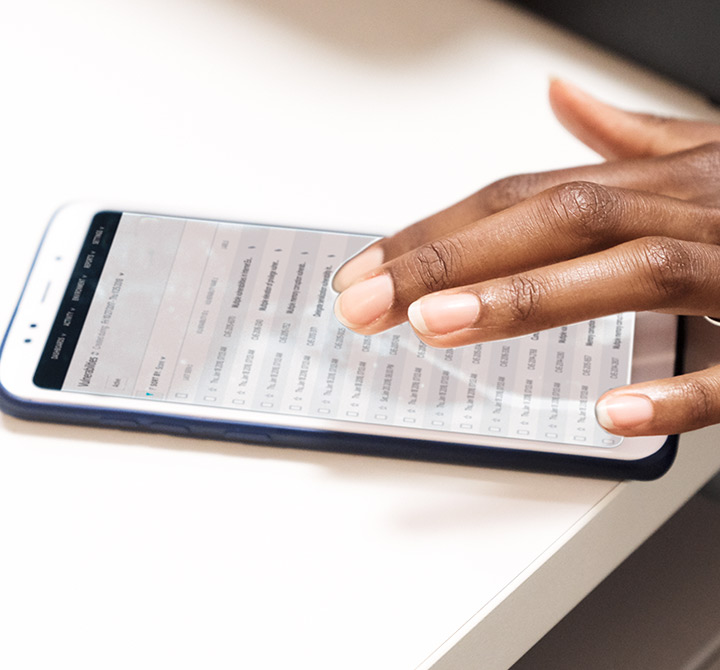 A Cloud PBX for mobile devices
AT&T Office@Hand Wireless is a cloud-based business communication system for mobile devices that provides your smartphone with the functionality of a traditional phone system. With advanced features like auto receptionist, hunt groups, extension dialing, and native business voicemail, AT&T Office@Hand Wireless can improve mobile communications with customers and collaborators.
Enjoy these business benefits
A Cloud phone system to manage your business from your mobile device
Be more reachable

Allow your mobile phone number to also ring multiple phones simultaneously, sequentially, or based on time of day.

Greet customers professionally

Welcome customers with a customized message and transfer callers to an extension without going through a live operator or receptionist.

Improve customer satisfaction

Connect callers to the right representative quickly with more ways for customers to reach you on the first try.

Scale easily

Add or change devices or services as your needs evolve.

Reduce costs

Minimize maintenance, support, and CapEx with a Cloud-based service.

Work more productively

Works with AT&T Office@Hand for access to collaboration features such as chat, presence, and conferencing.
Cloud phone system for business mobile devices
Explore advanced phone features for Office@Hand Wireless
| Features | Details |
| --- | --- |
| Auto receptionist | Allow inbound calls to be greeted by a custom announcement and routed to the correct department. |
| Hunt groups | Route calls when unavailable, ringing additional users simultaneously, sequentially, or based on time of day, day of week, or specific situation. |
| Extension dialing | Allow 3 to 6-digit dialing to reach a person or department. |
| Single outbound number ID | Utilize the investment of your local number by displaying the company number on all outgoing calls, clearly alerting the called party who is calling. |
| Business voicemail | Receive SMS notifications and .wav files of new voicemails. No app required. |
| Integrated dialer/native dialer | Make and receive calls without the need of an app or special dial codes. |
| Web portal and reporting | Access reports and manage features online. |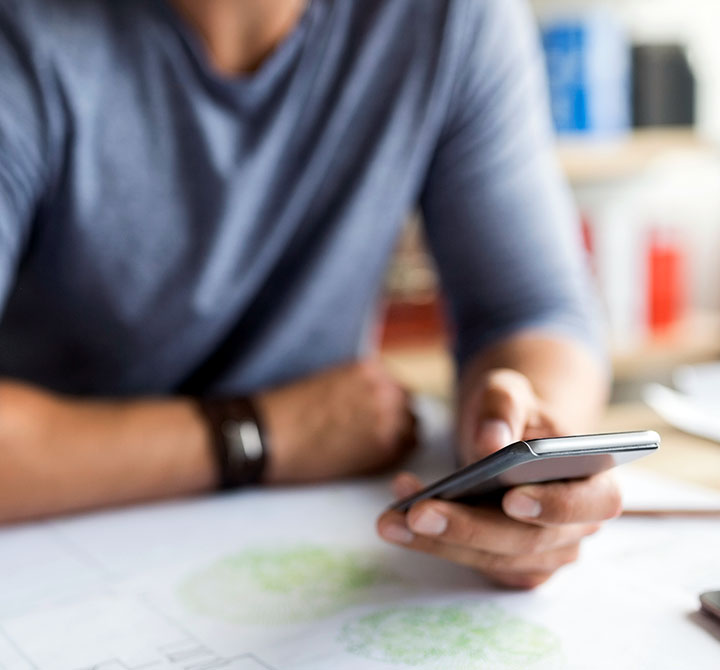 Check out the interactive feature tool for insights on how Office@Hand Wireless can help your business never miss a call.
Learn more
How do I make and receive phone calls?
Office@Hand Wireless uses the native dialer included on your mobile device. Making and receiving calls is handled just like all other calls with which you and your employees are familiar.
What does native dialing mean?
Native dialing means the calling functionality is embedded into the dialer on your smartphone, so no app is required to make and receive calls. Users can just dial as they normally would to make a call.
What is an Auto Receptionist?
An Auto Receptionist, or auto attendant, is an automated customizable system that answers your incoming calls and routes them to the appropriate resource in your company.  You are probably familiar with calling a business and hearing, "Press 1 for sales, 2 for Billing," etc.
Do I need to download an app?
Office@Hand Wireless is a network-based service and does not require an app to make and receive calls. An app is required, however, to access personal settings, some features, and global address book. Please visit App Store® or Google Play® to download the app.
What's required to access the AT&T Office@Hand Wireless service?
You must have a business high-definition (HD)/Voice over LTE (VoLTE/5G) mobile phone with AT&T and be within the U.S.
Talk to a business expert
AT&T business experts are available M - F 7am - 7pm CT
Request info
To get sales help from a Business Solutions specialist, please complete this form.
Your feedback will help us to improve AT&T Business so you continue to have a great experience when visiting us!
This survey is conducted by an independent company ForeSee for AT&T.