AT&T Alliance Channel honors solution providers
76 winners announced at the Alliance Channel Kickoff's 2018 Solution Provider Champions Award Ceremony
"Life, especially in business, is all about relationships."
That's something our leader of National Business, Anne Chow, says often.
I think it's especially true in our indirect sales channels. Choosing the right partners can make or break your business.
Solution providers are a huge force in the market today. They've exploded. We recognize that at AT&T. We continue to put solution providers at the center of our channel programs, helping them do business the ways they want.
In 2017, we realigned our indirect programs under the umbrella organization of AT&T Partner Solutions. This lets us make the most of best-in-class resources from each of the teams. And in the AT&T Alliance Channel, we made major program enhancements, like more compensation options, support and access to AT&T accounts. These are the changes solution providers were asking for – and we listened.
2017 was an exciting year for our indirect channels. It was all about positioning us to help our solution providers grow even more in 2018. We work hand-in-hand with our solution providers to help them deliver the services they need to transform their customers' businesses. Again, it's all about relationships.
These companies work tirelessly with other organizations nationwide to identify solutions that support business growth.
Share this quote
As we move forward in 2018, I expect we'll continue to see demand for high-bandwidth connectivity, security and network virtualization. Virtualization is blurring the lines between hardware and software. We can now provide more and more capabilities via software. And AT&T is leading in this area. Because we've done so much work in the virtualization of our core network, we're well-positioned to offer the same approach to our customers.
I couldn't be more excited about our momentum in the Alliance Channel last year. To celebrate this success, I want to recognize the partners with whom we're reaching new heights.
This week, we honored 76 solutions providers during our 2018 Alliance Channel Kickoff's Solution Provider Champion awards ceremony. These companies are among the top performers in the program, based on their fiscal performance in 2017.
We selected the honorees based on overall performance in the AT&T Alliance Channel at Bronze, Silver, Gold and Platinum levels. Being recognized as a Solution Provider Champion requires a commitment to success. And these are the companies that achieved it.
Congratulations to all our 2018 champions. These companies work tirelessly with other organizations nationwide to identify solutions that support business growth. It's inspiring to see the success these businesses achieve while leveraging our solutions.
Here's to even more success in 2018!
Platinum
BCDR Solutions LLC
HLP 1, LLC
Presto Tech Solutions
Saturn Wireless/ PWS
Gold   
ABS Communications LLC   
ADCom, Inc   
Clarify360, Inc.   
Digital Management Solutions, Inc.   
Evergreen Telecom Services, LLC   
Karis Marketing Group   
Spearhead Networks, Inc.   
Sunrise Communications Inc.   
The Portaro Group, Inc.   
Triple Play Wireless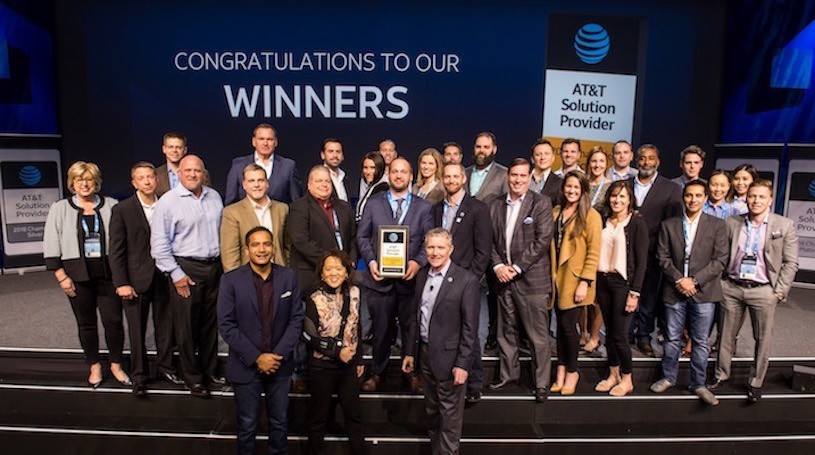 Silver   
Advanced Communications Group, Inc.   
Advanced Communications, Inc.   
Americom, Inc.    

ATG, LLC   
Configure   
Consulting and Marketing, Inc.   
CPOA, Inc.   
Firefly IT Asset Recovery, Inc.   
Five Star Technology Group, LLC.   
Global Communications Group, Inc.   
Go2 Communications, Inc.   
Intelisys, Inc   
Interface Technologies Inc.   
L3 Networks, Inc.   
Longboat Technology Group, LLC   
Nordicom Technologies, Inc.   
SANDLER PARTNERS   
Sombus Networks Inc   
Telapprise, LLC   
Telarus, LLC   
Twin Lights Group, LLC   
Vomoda Group, LLC   
Wireless Intervention   
Zuni Telesales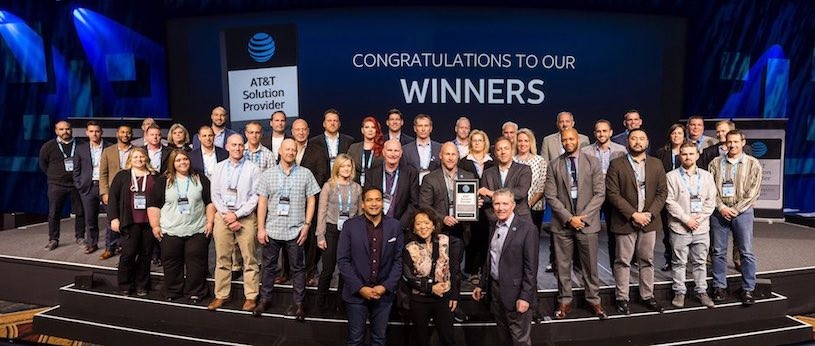 Bronze   
ADC Office Solutions LLC   
AmCom Solutions, Inc.   
American Telecom and Technology   
Assayer LLC   

ATN   
BLU Telecommunication Inc   
Blue Forest Technologies Inc   
CDW Logistics, Inc.   
CenterLink Technologies, LLC   
Clear Connection, Inc   
DJJ Technologies NTL, LLC   
EvoStream Communications, LLC   
Global Data Technologies   
Integrated Communication Solutions, Inc   
Intellys Corporation   
MM Industries, LLC   
Mobile Solutions Group, LLC   
Mobile Solutions Services Holdings, LLC   
National Communications Group, LLC   
National Telecom Solutions   
NetComp Communications Group, Inc   
NetSpark IP & Telecom Inc.   
Network Carrier Solutions, LLC   
NextGen Solutions LLC   
PeakView Communications, Inc.   
R2K Consulting   
ROI Communications Corp   
Signia Marketing, Ltd.   
Simplified Business Services, Inc.   
TBI   
Telegration, Inc.   
The Heller Group, Inc.   
Think Creative Group LLC
TMI Communications   

Unity Communications   
US Network, Inc.   
V3 Technology, Inc.   
Vista Tech Solutions LLC