Highlights
Providing tablets and highly reliable connectivity to help improve medical care
Challenges

For VieMed to deliver high quality home healthcare using the latest technology, they need highly reliable and secure connectivity, with fairly priced tablets and data plans. In-home service providers need to send vital medical data to physicians and therapists, automatically.

Results

Connected tablets were essential for offering innovative patient programs. The result was better patient management, shorter hospital stays for patients, lower readmission rates, and reduced patient costs.

Solution

AT&T Business provided tablets and connectivity to help healthcare providers better monitor patients with chronic pulmonary problems. Tablets are now used for telemedicine appointments, patient feedback, ventilator monitoring, educational videos, and connecting with other patients.
AT&T Solutions
Learn more about our products with AT&T Business
About
Improving the quality of life for patients with respiratory diseases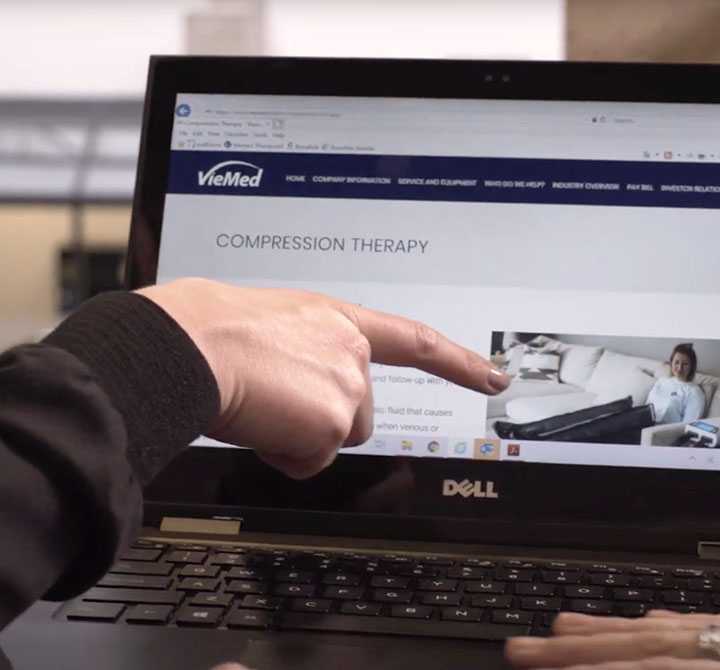 About VieMed Healthcare
Tablets monitor ventilators while helping patients stay engaged with their healthcare teams. Tablets are used for video meetings with the healthcare team, daily health checks, educational videos, and information about the best ways for patients to take care of themselves.
Download the full case study
Talk to a business expert
AT&T business experts are available M - F 7am - 7pm CT
Your feedback will help us to improve AT&T Business so you continue to have a great experience when visiting us!
This survey is conducted by an independent company ForeSee for AT&T.