Highlights
Entertainment center gives customers hours of secure, family-friendly fun
Challenges

PLA-MOR Entertainment Center in south Texas needed the latest technology to support its high-tech games. It also needed robust security to protect company networks and guests' credit cards and other sensitive data.

Results

Better internet services for its back-office functions, robust connectivity for its high-tech games and Wi-Fi, and greater security to protect the business and its guests.

Solution

AT&T Dedicated Internet and AT&T Business Wi-Fi supply the reliable internet service and robust online security the business and its guests require.
AT&T Solutions
Learn more about our products with AT&T Business
About
Complex entertains families with arcades, bowling, laser tag, rock climbing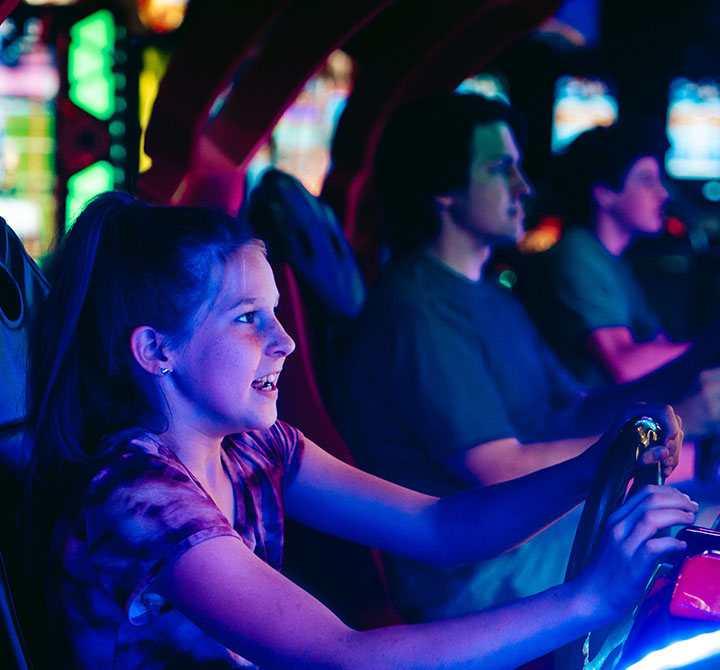 About PLA-MOR Entertainment
PLA-MOR Entertainment Center offers 48,000 square feet of family-friendly fun. The complex includes 24 bowling lanes, a restaurant, bar, laser tag games, an elevated ropes course, rock climbing, a zipline, and all the latest arcade attractions.
Download the customer story
Talk to a business expert
AT&T business experts are available M - F 7am - 7pm CT
Request info
To get sales help from a Business Solutions specialist, please complete this form.
Your feedback will help us to improve AT&T Business so you continue to have a great experience when visiting us!
This survey is conducted by an independent company ForeSee for AT&T.