Connect with us, modernize your network
Finding the best experts to help you make critical business decisions is essential for smart choices that move your business forward. And with the rate that technology and customer demands evolve, your business and IT staff need to resolve many challenges. One of these challenges is how to understand digital transformation and the modernized network that's needed to support it.
Our experts are helping businesses modernize their networks and connect with their customers.
Why does this matter? Network modernization is the foundation for any business to stay relevant—connecting every device, every employee location, every data center, and every cloud. It's the first step in a business's evolution, and ultimately, in digital transformation and the communications and operations that rely on it.
It requires that first, the company moves from legacy networks such as copper lines to fiber internet. This single move automatically increases bandwidth and speed, and lowers latency, which creates a new frontier of opportunities for the business. It also includes moving operations that were once premises-based to the cloud. This effectively shifts traditional capital expenses to flexible, more manageable operational expenses.
Business leaders must find the right technology experts who will strive to understand their business and make recommendations on how to modernize their network. That's what we're here to do.
Network modernization can be a big undertaking. Our experts help you make smart connectivity choices so you can be more competitive in the market and deliver a better experience for your customers. Meet four of our teammates who are helping businesses like yours thrive.
Making school bus drivers happy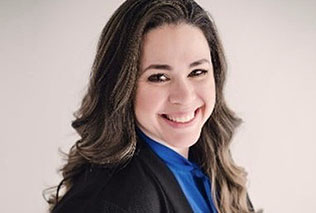 Connect with Leo Trevino,
 make your school bus drivers happy.
Leodeli "Leo" Trevino is on the Public Sector Solutions team at AT&T Business.
Leo is a sales executive who works on the AT&T Business team serving government, education, and medical clients. Recently, she helped a school district make bus drivers' jobs a little bit easier.
Challenge: When a local school district added a new campus, its bus drivers routinely lost contact with dispatch.
School buses were equipped with land mobile radios (LMR) that traditionally work within a fixed radius within the district. The new campus was out of range.
When certain situations occurred—for example, campus gates unexpectedly closed or heavy traffic caused delays—drivers scrambled for their personal cellphones as backup devices. The experience was often frustrating.
Solution: Leo helped the school district modernize their LMR network.
Leo connected the district's IT, safety, and transportation teams with experts at AT&T Business who determined the buses could use AT&T Enhanced Push-to-Talk, which integrates with their existing land mobile radios—a meaningful cost savings.
Now, school bus drivers stay connected with dispatch from the new campus, away games, field trips, or anywhere in the U.S.
Leo helped this school district modernize its operations using Enhanced Push-to-Talk and FirstNet. Now the bus drivers are happier and students are safer.
To connect with Leo's team, go to our Public Sector solutions homepage and select Request info at the top right of the page.
Helping logistics firms deliver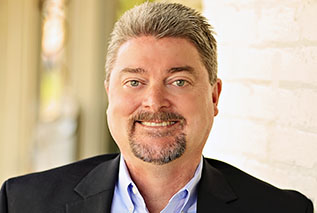 Connect with Clay Sisson,
 help your logistics firm deliver. 
Clay Sisson is on the Global Enterprise Solutions team at AT&T Business.
Clay is a global account lead serving clients in manufacturing, logistics, and transportation. He helps customers design their networks and develop technology roadmaps.
Here is how a large logistics company connected with Clay to handle surging demand.
Challenge: When COVID happened, the world became more dependent on logistics companies to transport goods on a global scale and on time. A large logistics company that was already planning to upgrade its network decided to double down. It needed more bandwidth to accommodate skyrocketing customer expectations. It needed:
To remove network bottlenecks to accommodate surging volumes
More bandwidth to enable a new feature: delivery confirmation photos
Solution: Clay helped the logistics firm roll out a network modernization roadmap to meet customer demands and power their new delivery confirmation photo feature.
Clay connected the company with AT&T Business experts who helped upgrade 1,000 customer sites to higher speeds while keeping costs under control.
The company installed AT&T Business Fiber to improve bandwidth to its warehouses, regional campuses, trucks, and smaller outlets.
Clay helped this large logistics company transform their IT, gain visibility into the transportation of goods, boost operational efficiency, and continue their expansion.
To connect with Clay's team, go to our Transportation solutions homepage and select Request info on the top right of the page.
Treating patients wherever they may be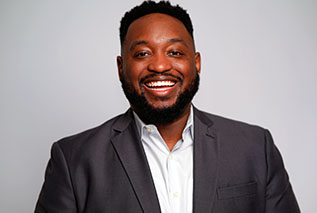 Connect with Lance Paul,
 treat patients wherever they may be.
Lance Paul is on the Mid-Market Fiber team at AT&T Business.
Lance is a sales manager with expertise in voice, mobility, security, and fiber. Learn how he and his team played a critical role in helping a medical clinic provide better care during the height of COVID.
Challenge: When COVID struck, a small clinic in Georgia needed to treat more patients at more locations—with the same number of staff.
Doctors were stretched thin.
It was hard to transfer phone calls, and their old network couldn't support videoconferencing.
The patient backlog grew larger.
Solutions: Lance and his team of experts helped the clinic improve its connectivity during COVID so it could see more patients.
Thanks to network modernization, the clinic got help during the worst part of COVID. Going forward, the clinic can provide virtual care through telehealth appointments when patients need simple things like a quick check-in or a refill on a prescription.
Connecting with Lance means also connecting with a team of experts that can help get the solution put in place. For healthcare solutions, go to the Cybersecurity, Networking, and Healthcare Solutions page and select Request info at the bottom of the page.
Providing patients a virtual lifeline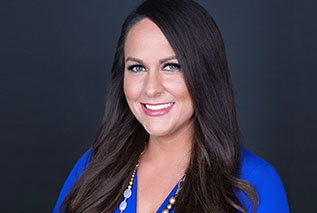 Connect with Anna Tipton,
 throw your patients a virtual lifeline. 
Anna Tipton is on the Mid-Market Sales team at AT&T Business.
Anna is a sales director specializing in security, IT operations, mobility, and IT governance. Learn how Anna and her team helped implement a solution that connects hospital patients with their loved ones during recovery.
Challenge: When hospitals locked down during COVID, Anna and her team helped a national nonprofit give hospital patients tablets so the patients could connect with their families over video calls.
Hospital lockdowns meant patients were admitted alone, and family members were banned entry.
Patient isolation causes fear and stress, which can slow the recovery process.
Patients who couldn't afford a phone or tablet had no way to connect to loved ones.
Solutions: Anna and her team of experts helped procure the tablets, configure them, and secure them so patients could make video calls to friends and family.
The tablets used the AT&T network for secure, reliable connectivity.
This program is a particular boon to underserved populations, such as low-income individuals or those with limited access to healthcare.
When hospitals modernize their networks and devices, they can create new business models that help patients improve their mental wellness and recovery.
Connecting with Anna means also connecting with a team of experts that can help get the solution put in place. To connect with her team, call 833.709.0029.
Technology is complex. Transformation is fast. For a growing business, it can be hard to know you're making the right connectivity choices. What you want is simple, straightforward advice that you can easily understand and apply. With experience across all industries, we bring a rich understanding of your evolving business to deliver the right insights, guidance, and solutions.
Modernize your network today. Learn more about AT&T Business solutions or contact your AT&T Business representative.