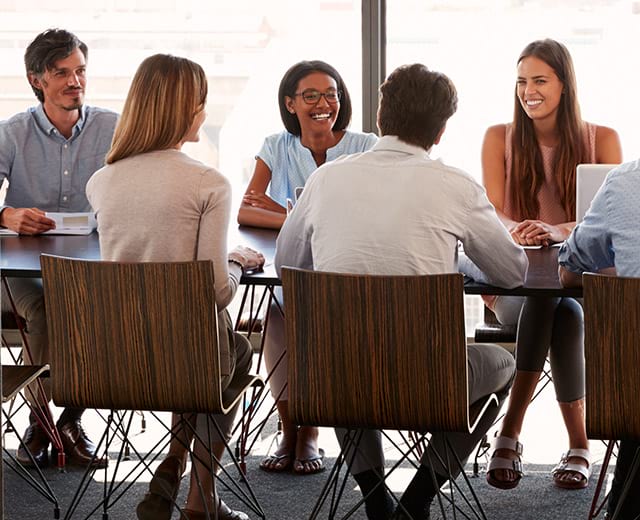 AT&T Canada Overview
Trust us to connect your region and world with integrated solutions and outstanding service
Seamless LTE-M coverage

across Canada and the US

Offices

in Toronto (2), Montreal, Calgary, and Vancouver

17 MPLS service nodes

(across Canada)

AT&T

Proof of Concept Lab

in Toronto
Explore AT&T solutions*
Learn how we can help grow your business
*Not all solutions are available in all countries, check with your AT&T sales representative for specific products in your country.
Business network services

Secure networking solutions for all businesses including VPN, SD-WAN, Wi-Fi, and Ethernet solutions. Learn more.

Business Internet

Ultra-fast, reliable, and affordable business internet including dedicated internet, fiber, and wireless broadband solutions. Learn more.

Secure Access Service Edge (SASE)

AT&T Business combines leading managed SD-WAN services, cybersecurity capabilities, and the power of 5G to deliver cutting edge SASE solutions. Learn more.

Cybersecurity

Simplify security monitoring and respond to threats faster with assessment and planning, protection and prevention, detection and response. Learn more about cybersecurity services.

Internet of Things

We can help you realize the promise of IoT and navigate the intricacies to quickly build your solution. Learn more.

AT&T 5G

To thrive in this new world, businesses must prepare to alter their very DNA. The first step is to understand the capabilities that 5G can unleash. (Sold U.S. Domestic) Learn more.

Cloud

End-to-end cloud solutions designed to scale with your business. Learn more.

Mobility

Explore how AT&T Mobility is being used to help our customer's business needs with 5G, workforce management, messaging, connectivity and device management. Learn more.

Voice and collaboration

Communicate effectively, reduce costs and improve productivity by combining voice, video and conferencing with easy-to-use tools. Learn more.
AT&T Canada offices*
Extending network and communications solutions across the globe
*office locations as of March 28, 2023
Discover how AT&T puts people first
AT&T implements and legally obligates its suppliers to comply with the Human Rights in Communication Policy set forth here.
View additional regional market information
Canada
* Click for the service advisory on Non-Nomadic BVoIP (with or without Advanced 9-1-1)
** Click for the service advisory on Nomadic BVoIP advisory (with or without Advanced E9-1-1)

Click for Customer Advisory_STIR SHAKEN Canada
Please be advised that the three-digit dialing code (such as 9-8-8) for mental health crises and suicide prevention services – implemented in the U.S. as of July 16, 2022 – is not yet implemented by telecom service providers in Canada. For such services in Canada, please refer to Canada's suicide prevention service, toll-free at 1-833-456-4566 for voice calls at any time, or the common short code 45645 for texts from 4 p.m. to midnight ET.
Veuillez noter que le code à trois chiffres (tel que 9-8-8) pour services de crises de santé mentale et les services de prévention du suicide - mis en œuvre aux États-Unis. au 16 juillet 2022 - n'est pas encore mis en service par les fournisseurs de services de télécommunications au Canada. Pour de tels services au Canada, veuillez vous référer au service de prévention du suicide du Canada, sans frais au 1-833-456-4566, ou au code 45645 pour les textos de 16 h à minuit Eastern.
Global news and events
Discover what's happening around the world with AT&T
Request info
To get sales help from a Business Solutions specialist, please complete this form.
Your feedback will help us to improve AT&T Business so you continue to have a great experience when visiting us!
This survey is conducted by an independent company ForeSee for AT&T.