AT&T Business Wi-Fi with Cisco Meraki

A complete Cloud-managed networking solution

AT&T Business Wi-Fi with Cisco Meraki
Enhance network security and flexibility
Many businesses today struggle to navigate an overwhelming mix of devices, platforms, software versions, and applications to manage their various types of networking equipment and connections. AT&T Business Wi-Fi, powered by Cisco Meraki access points, provides businesses and enterprises a simple way to help connect, protect, manage and scale their networks through an easy-to-use Cloud-based portal.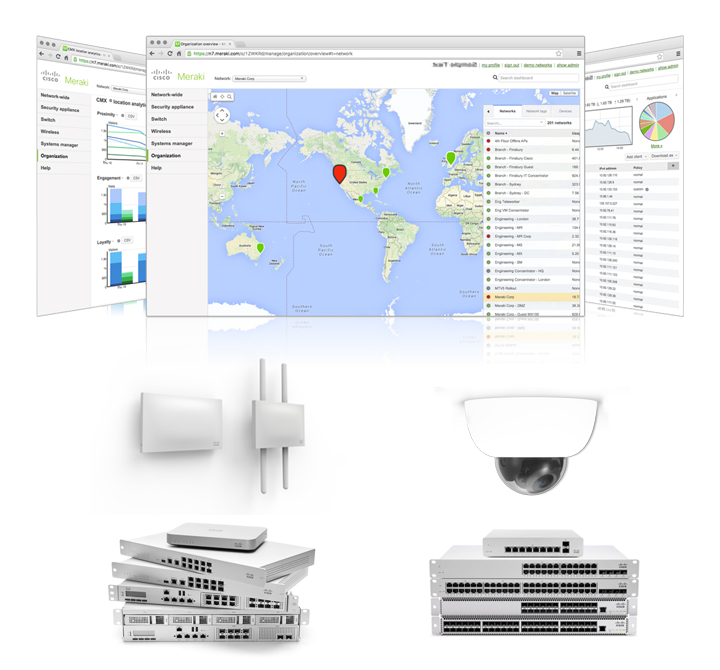 All-in-one network security and flexibility:
Flexible options to set up transport, enable applications, install, monitor, and maintain service.
Available equipment includes access points, switches, SD-WAN and security appliances, and IP cameras to help keep operations running smoothly.
Manage your networks and devices from virtually anywhere.
Optional LTE broadband backup.
Read the product brief
Features
Get the tools you need to manage and monitor your Wi-Fi solution
Why AT&T Business Wi-Fi with Cisco Meraki?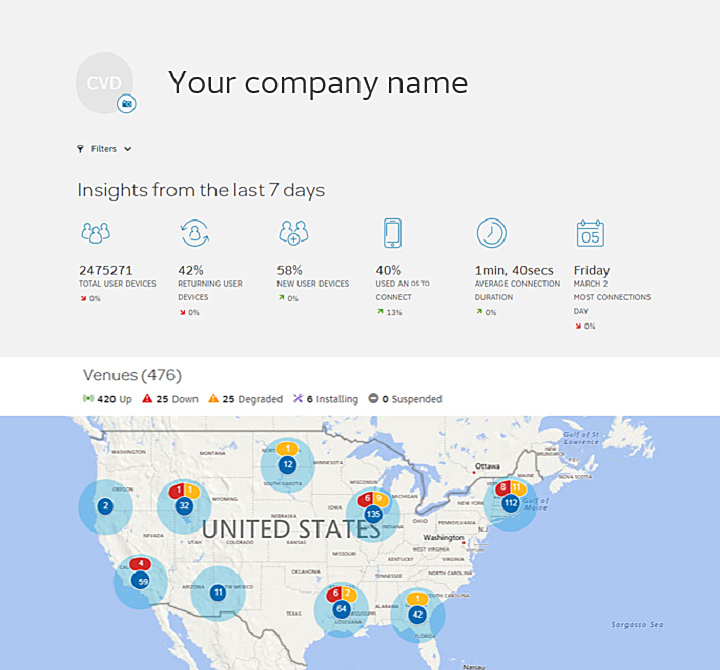 Cloud-managed networks
With Cisco Meraki access points powering your business Wi-Fi solution, you gain centralized visibility and control, without the cost and complexity. Cloud management provides feature-rich, scalable, and intuitive management for networks of virtually any size. Single sign-on (SSO) connects service management and network management components within the dashboard.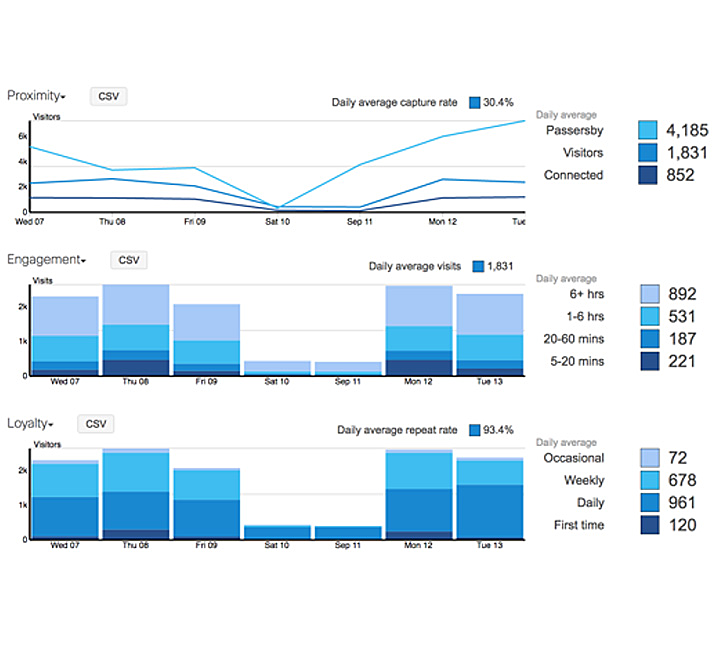 Powerful insights and troubleshooting
With access to live tools in the Cisco Meraki dashboard, network administrators no longer need to go on-site to perform routine troubleshooting tests. Visibility into devices, users, and applications gives administrators the information needed to design security policies and enable the performance needed in today's demanding network environments.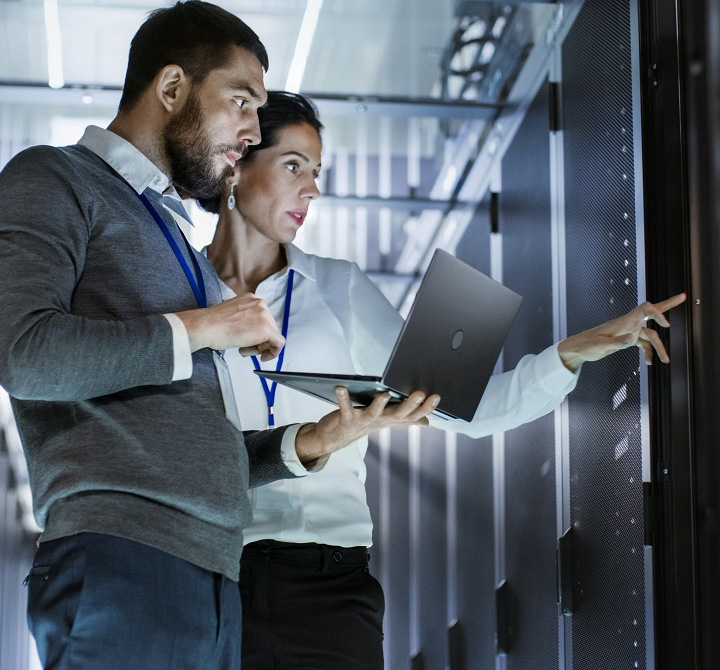 Security
AT&T Business Wi-Fi with Cisco Meraki provides tools which allow administrators to maximize the security of their network deployments. Two-factor authentication implementation uses highly secure, convenient, and cost-effective SMS technology. Organization-wide security policies and role-based administration allow you to minimize security risks.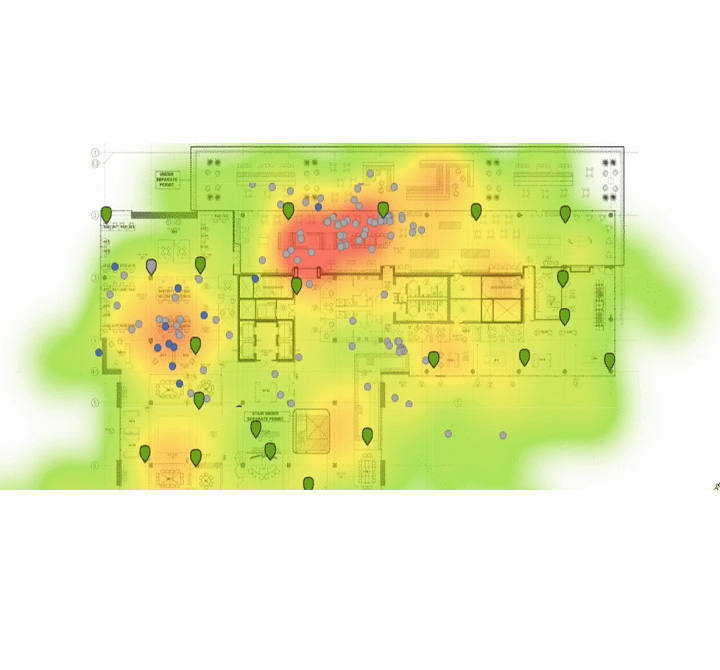 Location-based data
Location analytics can be delivered by your Cloud managed access points. Data is exported to the Cloud for in-depth analysis within the online dashboard. Location heatmaps are also available within the dashboard. Playback of device positions and maps of high and low traffic areas can help identify trends.
Equipment options
More than just Wi-Fi
| Device type | Details |
| --- | --- |
| Wireless access points | High-performance wireless access points with available indoor and outdoor models. Includes Power over Ethernet (PoE), multigigabit ethernet, and voice/video optimization. Optimized for high-density with 802.11ac, Wi-Fi 6 (802.11ax), and Bluetooth. |
| SD-WAN/security appliances | Complete networking and security in a single appliance. Variety of models available including features such as zero-touch site-to-site VPN, intrusion detection/prevention, SD-WAN functionality, and more. |
| Access and aggregation switches | Highly reliable access and aggregation switches come in a variety of port configurations. Features include voice and video quality of service (QoS), layer 7 app visibility, virtual stacking, remote packet capture, and more. |
| IP cameras | Keep an eye on things with Cisco Meraki IP cameras. Includes features such as edge-storage architecture, motion search, granular access controls, and streamlined deployment. |
Talk to a business expert
AT&T business experts are available M - F 7am - 7pm CT
Request info
To get sales help from a Business Solutions specialist, please complete this form.
Your feedback will help us to improve AT&T Business so you continue to have a great experience when visiting us!
This survey is conducted by an independent company ForeSee for AT&T.