AT&T Business Wi-Fi with Aruba Central

Simplify your network deployment, management, and security
AT&T Business Wi-Fi with Aruba Central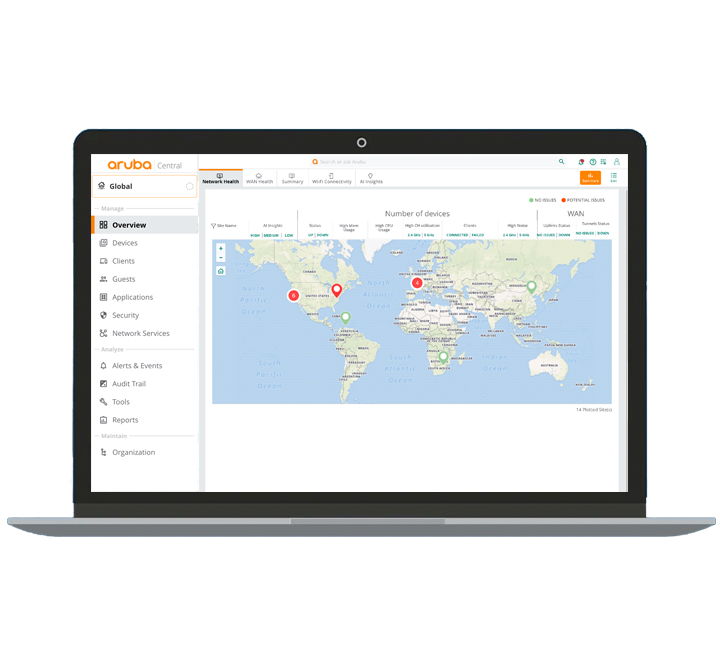 Network and Wi-Fi management simplified
AT&T Business Wi-Fi with Aruba Central is a cloud-based network operations platform that allows your IT team to focus less on managing network infrastructure and more on creating value for your business. It simplifies how you deploy and manage your wireless, wired, and WAN environments. With a variety of functions, this management portal can provide operational insights, streamlined processes, saved resources, and more. Read the product brief
Easily monitor and manage Wi-Fi:
Streamline onboarding procedures
Automate routine IT tasks
Centralize monitoring and control
Watch now
Why AT&T Business Wi-Fi with Aruba Central?
Streamline your network onboarding and operations
With Aruba Central you easily manage Wi-Fi for your business with three applications that simplify the installation of your network functions and devices:
Setup wizard:  
Provides step-by-step workflow to automatically add account subscriptions, synchronize device inventory from orders, and assign subscriptions to devices.
Zero-touch provisioning (ZTP):  
Regardless of location, unpacked and powered-up devices connect to a central interface and automatically receive their running configuration.
Mobile installer app:  
Allows you to delegate the installation and development of devices to a third-party service provider.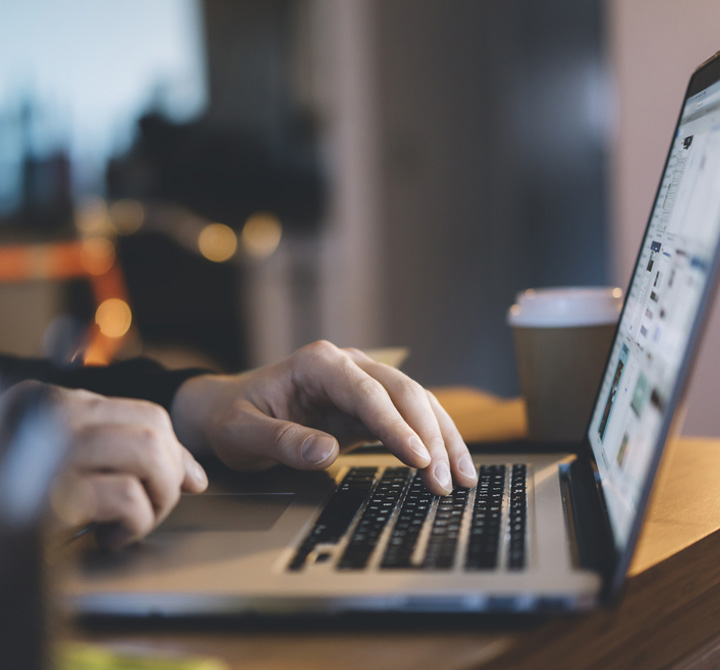 Manage your SD-WAN with ease and simplicity
AT&T Business Wi-Fi with Aruba Central enables you to control and manage your SD-WAN headend and branch gateways. This allows IT to centrally manage the infrastructure and route traffic over MPLS, broadband, and cellular links. Workflows exist to enable your IT team to analyze specific devices, policies, or configurations to improve the user experience.
Centralize monitoring and control
Gain better visibility into your network when Aruba Central powers your business Wi-Fi solution.  Aruba Central includes a network health map interface. Select any network or device for context-based visibility and see connectivity status, application usage, and related events. The monitoring dashboard also allows you to see the status of equipment in distributed environments, saving your IT team time and resources. Additionally, AT&T Business Wi-Fi with Aruba Central enables alerts for device connectivity, network health, and account activity.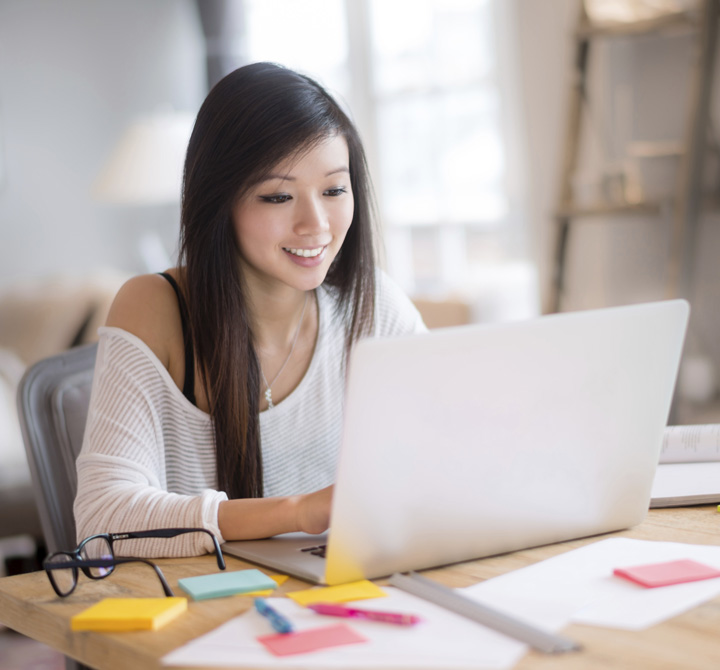 Gain data-driven insights to make the most of your business Wi-Fi solution
Artificial Intelligence-based analytics help you gain near-real-time visibility and insight into your Wi-Fi network. By using a pool of network data, Aruba empowers your business Wi-Fi with consistent and highly reliable information about your wireless environment. This helps your IT team work toward delivering the optimal Wi-Fi experience.
Automate mobile and IoT device security
To streamline the deployment of your mobile and Internet of Things (IoT) devices, AT&T Business Wi-Fi with Aruba Central can display information gathered from Aruba ClearPass Device Insight, which offers Artificial Intelligence and Machine Learning profiling. Through this, all devices on wired or wireless networks can be categorized. Packet inspection and behavioral profiles enable your IT team to confirm the identity of a connected device.
Talk to an AT&T Business expert
Monday - Friday, 7am - 7pm CT
Request info
To get sales help from a Business Solutions specialist, please complete this form.
Your feedback will help us to improve AT&T Business so you continue to have a great experience when visiting us!
This survey is conducted by an independent company ForeSee for AT&T.