Strategize with us today
Explore the latest tools and tech to fuel your competitive edge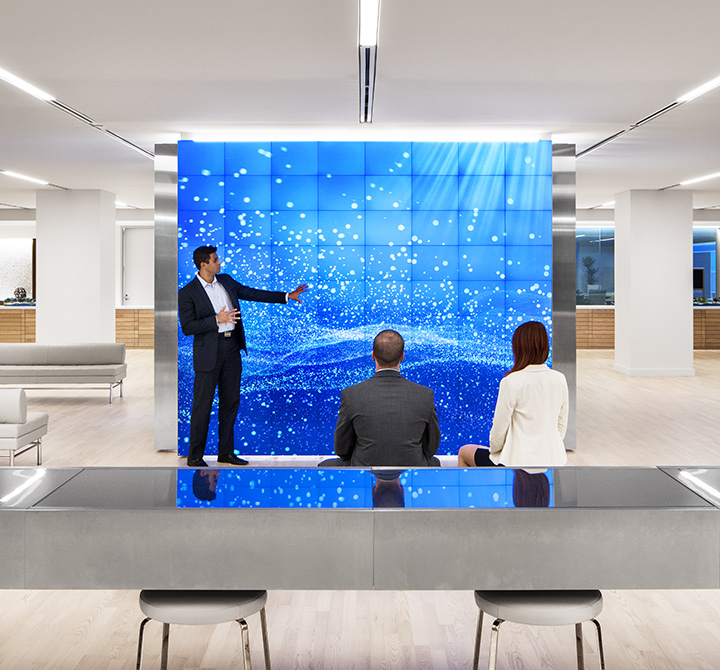 Focus on your business needs
Your EBC visit begins before you arrive.  We customize each briefing to your specific areas of interest. Your briefing will include in-depth discussions with experts and executives, and cutting edge product demos that align with your business needs. A highlight of your visit is the unmatched AT&T Gallery Experience, our multi-sensory introduction to AT&T Business. You'll explore how the network has evolved; how to prevent, detect, and respond to cybersecurity threats; how to use new technologies; and how to integrate the core of your network virtually seamlessly to the far reaches of your digital ecosystem to solve your business needs.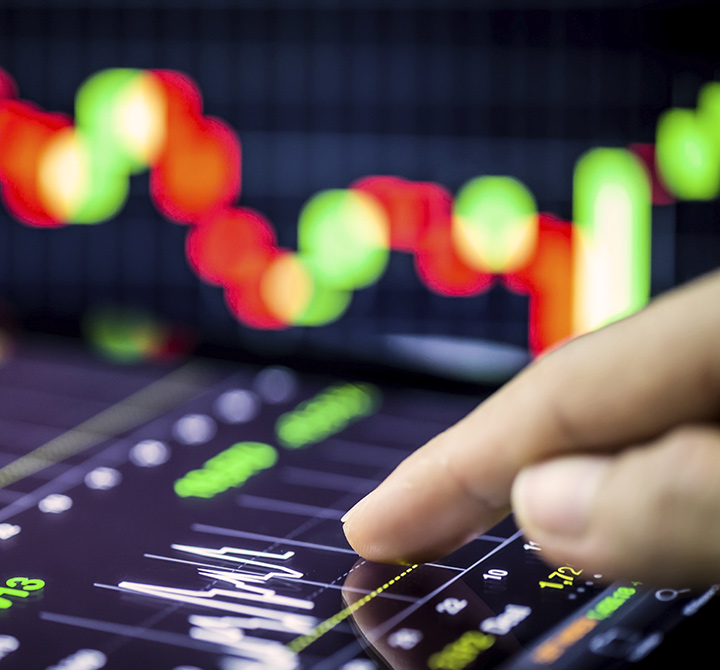 Experience new tools and tech
View relevant use cases, experience demos, and hold in-depth discussions with experts about new applications and technologies to help achieve your business outcomes, including the Internet of Things (IoT), Software Defined Networks (SDN), blockchain, Machine Learning (ML), Artificial Intelligence (AI), Cybersecurity, and 5G.
Leap into the future
Bring the latest technologies to your business and prepare for the future. Through the Magic Leap experience, you can explore how spatial computing dissolves barriers between physical and digital environments, so people can work in new and more efficient ways. With hands-on demonstrations, learn about the next-generation tech that will help you build competitive advantages. 
AT&T Global Headquarters
208 S. Akard Street
3rd Floor
Dallas, TX 75202
The following hotels are located near the AT&T Executive Briefing Center if you wish to stay nearby. Please contact the hotel directly.
The Adolphus 
1321 Commerce Street, Dallas
214.742.8200
 
Magnolia Hotel 
1401 Commerce Street, Dallas
214.915.6500
 
The Joule 
1530 Commerce Street, Dallas
214.748.1300
 
Westin 
1201 Main Street, Dallas
972.584.6650
Find ground transportation from the airport by contacting the vendors below. Make sure to mention AT&T as some vendors offer a corporate rate.
 
MUV Transportation 
800.360.LIMO (5466)—an AT&T Preferred vendor
 
Alamo Cab Company
214.688.1999
 
Uber 
Smartphone application available from Apple® App Store? or Google Play™
Driving directions from Dallas Love Field (DAL) / 7 miles (30 minutes)
Turn right onto Mockingbird Lane
Turn left onto Maple Avenue
Turn right onto Inwood Road
Turn left onto ramp for I-35E South
Take exit 428 East, Commerce Street East/Reunion Boulevard onto Commerce Street
At Akard Street, AT&T Global Headquarters is on your right
 
Driving directions from Dallas / Fort Worth Airport (DFW) / 22 miles (60 minutes)
Follow the signs for Airport South exit
Take the ramp toward TX - 183/TX 360
Take the left ramp toward 183 East toward Irving/Dallas
Keep right onto I-35E South
Take exit 428 East, Commerce Street East/Reunion Boulevard onto Commerce Street
At Akard Street,  AT&T Global Headquarters is on your right