Strategize with us today
Explore the latest tools and tech to fuel your competitive edge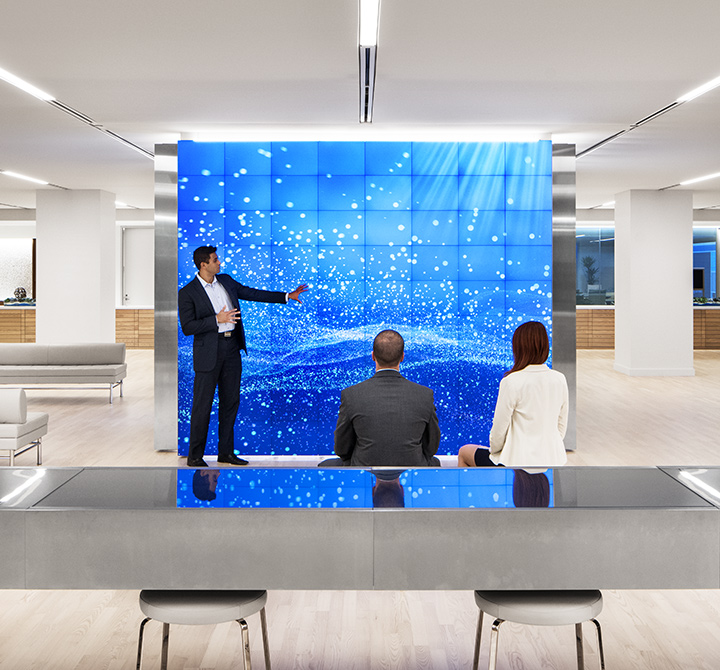 Your EBC briefing will include in-depth discussions with experts and executives, as well as cutting edge product demos that align with your business needs. A highlight of your experience is the unmatched Gallery Experience, our multi-sensory introduction to AT&T Business. You'll explore how the network has evolved, how to make your network more resilient in the face of growing cybersecurity threats, and how we can help you navigate complexity by delivering the right insights, guidance, and solutions that tackle today's challenges and seize tomorrow's opportunities. 
Watch now
Learn about the impacts of 5G on your business, both now and into the future. Our immersive experiences feature use cases, visualizations, and demonstrations across industries and showcase how faster speeds, better connectivity and lower latency can revolutionize how you conduct business.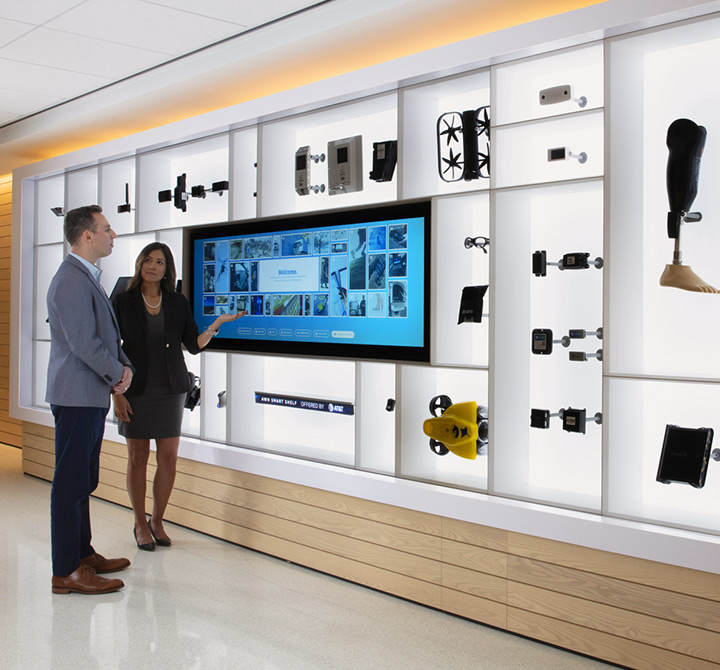 Experience new tools and tech
View relevant use cases, experience demos, and hold in-depth discussions with experts about new applications and technologies to help achieve your business outcomes. Popular topics include mobility and Internet of Things (IoT), 5G, Edge Solutions and Software Defined Networking (SDN), content and entertainment, voice and collaboration, Cybersecurity, and more.
Reach out to your AT&T account rep to schedule your EBC visit today!