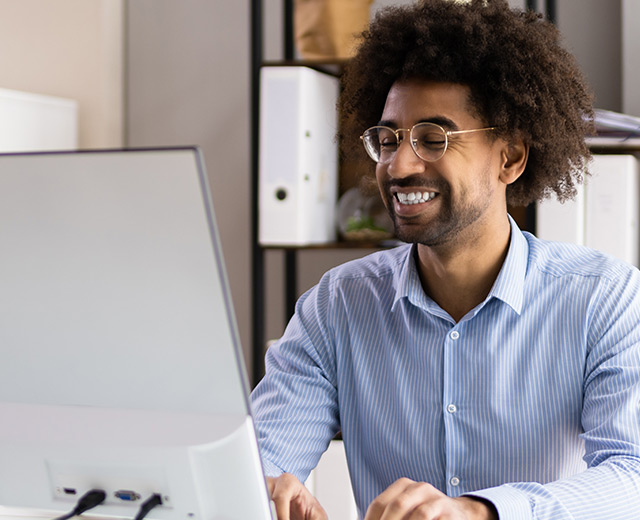 Empowering you with self-service tools and training
Manage your accounts, services, and access your learning resources to keep your business moving forward.
Your business is unique and changing day-by-day. You need the ability to be agile in how you manage your technology. AT&T Business self-service apps and training resources enable you to have the support you need at the speed of your business.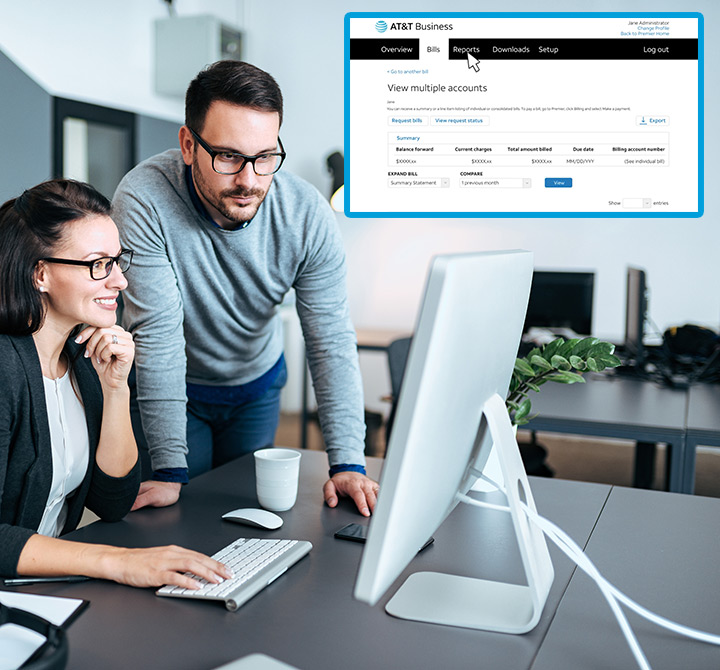 Purchase and manage your devices
Manage your account, shop, and pay wireless invoices conveniently virtually anytime, anywhere.  From 25 to 25,000 mobile users, with AT&T Premier you can optimize plans based on your business needs.
Watch now
AT&T Business Center with Express Ticketing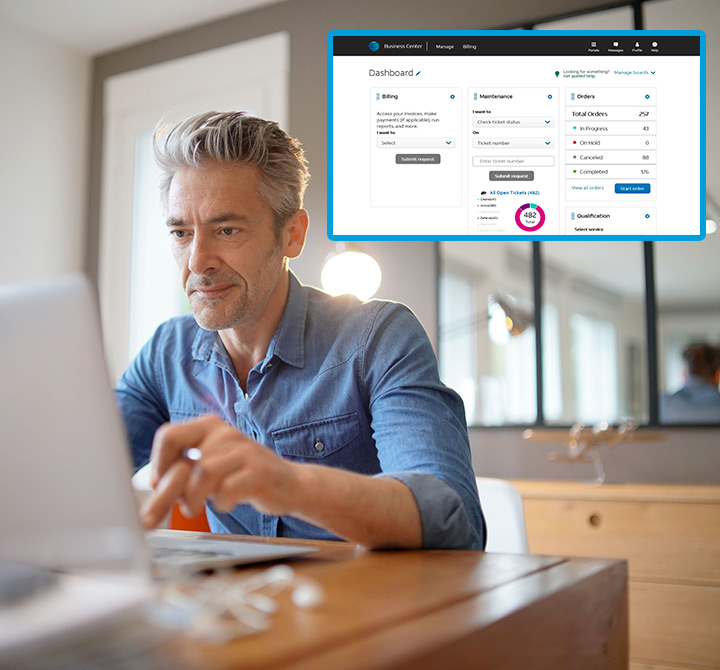 Manage your wireline services
With Business Center, you can access real-time ordering and manage your inventory on demand. Monitor and manage network bandwidth utilization, customize alerts, and manage your U.S. and Global networks 24/7.
Watch now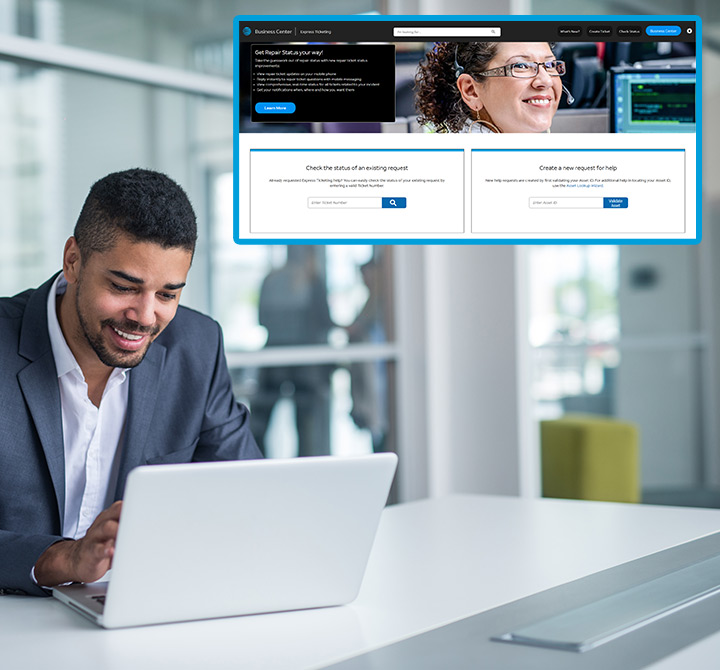 Self-directed trouble shooting
With Express Ticketing for Business Center, you can find answers to many of your questions with no wait or phone call.  You can also create and manage service assurance tickets without logging in!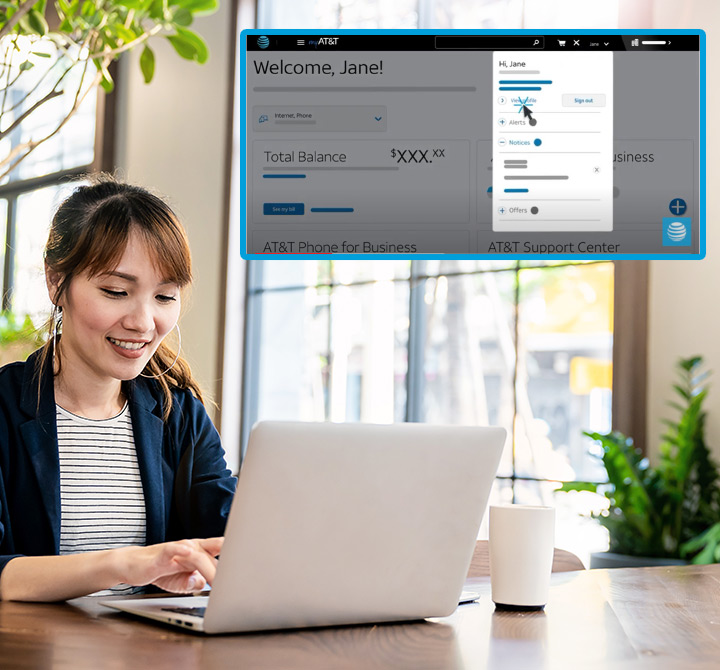 Manage and buy wireline and wireless services
myAT&T for Business allows business customers to manage their services in one place. Pay your bill, manage usage, shop and more. Ideal for businesses with 20 employees or less.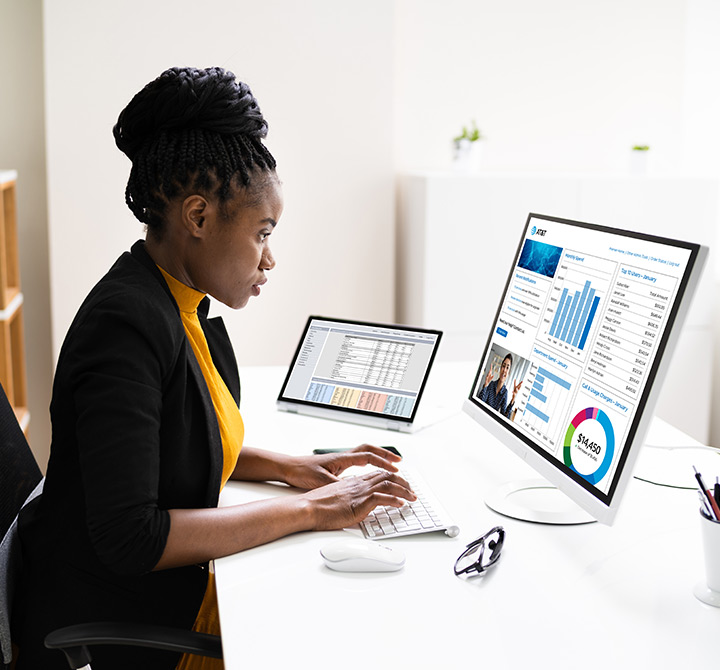 Learn how to get the most from your tools
With self-service tools, sometimes you need a learning option that's do-it-yourself or even better, virtual courses led by AT&T Business. On the learning hub, we have something for everyone.
Want some help? Give us a call at
Your feedback will help us to improve AT&T Business so you continue to have a great experience when visiting us!
This survey is conducted by an independent company ForeSee for AT&T.