Next Generation Networking can boost performance and efficiency
Learn how to optimize your network for your locations
We are dedicated to empowering businesses with the latest information on emerging technologies. As part of that commitment,  we developed a white paper, "Next Generation Network Dimensions," which examines new approaches to building more flexible and efficient networks. Next Generation Network (NGN) delivers greater network control by using Software-Defined Wide Area Network (SD-WAN) and Secure Access Service Edge (SASE) to virtualize essential tasks. This makes it easier to monitor network statuses and optimize application performance, all while improving security safeguards. 
In Parts I and II of the white paper, we discussed critical network configuration strategies and operational issues essential to successfully implementing an NGN architecture. In part III, we delve into the challenges presented by your customers' needs and the locations used to support them. Customer environments and applications, country location, and specific site attributes can all influence how you build your network.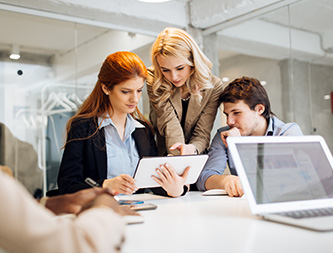 Network Services
Technology is changing rapidly and with that comes higher demands on your network while pushing bandwidth requirements to its limits.
For instance, some nations do not allow certain types of connections, hardware, and software. Regulatory complications can impede your plans and lead to unnecessary costs as you navigate complex local and national guidelines. We provide some practical advice on how to avoid surprises and achieve your goals. From application selection to encryption standards, Part III helps you plan around location-specific considerations.

We also cover factors relating to particular installation sites. These include router and interface limitations and orchestration and tooling allocation. The number of sites you need to connect to your network will shape the way you will build your infrastructure. We provide guidance to help ensure proper site resiliency and site priority, which can help improve traffic flow at mission-critical installations.
Finally, we weigh the impact of your industry and business environment to determine how they influence your network architecture. These factors will guide your choice of applications, which may alter the type of connectivity and performance required to satisfactorily sustain your business priorities.
Customer environments and applications, country location, and specific site attributes can all influence how you build your network.
Share this quote
Why AT&T Business?

AT&T Business is ready to assist you in harnessing NGN solutions that help advance your specific business priorities. With so many network configurations available, the right choice depends upon identifying the unique challenges and opportunities facing your business. That's why we invest the time  to understand your goals before recommending an ideal solution.
Read Part III of Next Generation Network Dimensions. To learn more about how AT&T Business can help your business build a tailored network solution, visit att.com/networkservices or call 877-219-3898.
Request info
To get sales help from a Business Solutions specialist, please complete this form.