Executive summary
Whether driven by your competition, investors, customers, employees, regulators, non-government organizations, or Mother Nature herself, the need to develop a robust environmental sustainability program is on the rise.

New and emerging technologies can help companies make better business decisions, improve efficiencies, save money, and even drive new revenue opportunities.
The pressure to prioritize sustainability comes from many sources: 

2Science Based Targets. "Companies taking action" (accessed September 10, 2019). Read more
3Read the article about Amazon's plans to deal with it's environmental impact
4Read the report about Fortune 500 companies accelerating renewable energy
6AT&T survey of 1,001 small and medium size business responses in June 2018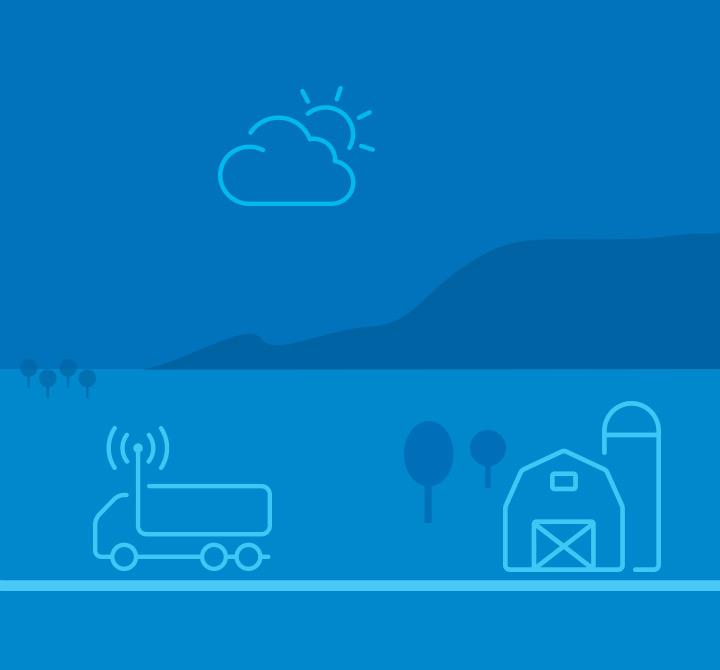 Investment in tech for sustainability can pay for itself
Save costs by saving resources
According to a 2018 analysis by the non-profit CDP, formerly the Carbon Disclosure Project, companies that shift to climate-friendly products or services have the potential to reap substantial rewards.
How? Often the solution can drive cost reductions in a range of ways—by saving energy, fuel or water costs, or by helping the company make better operational decisions.
Read more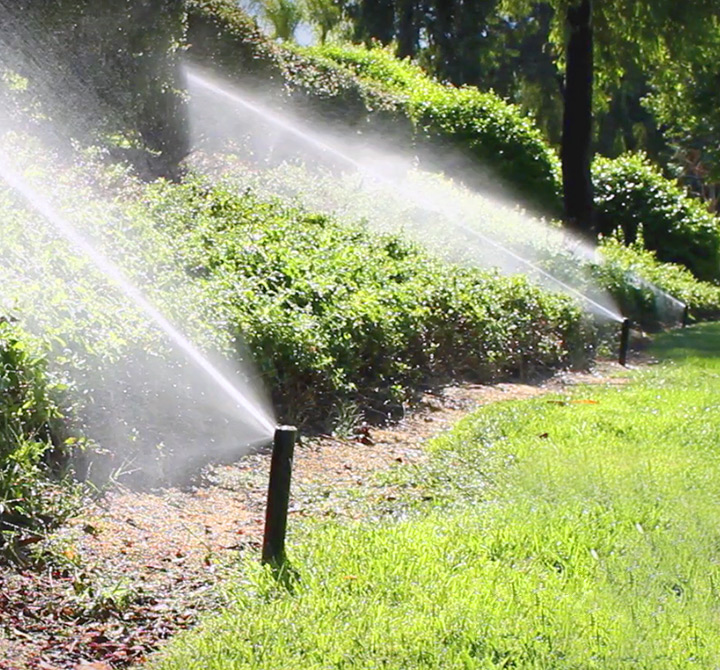 Lowe's uses technology for smarter irrigation
Lowe's invested in a technology-enabled irrigation solution to decrease water waste and costs, reduce  greenhouse gas (GHG) emissions, and increase operational efficiencies. 
Watch now
Emerging tech can help you do more for less

Traditional business networks can be complex, capital intensive, and often have hidden energy use. To simplify and modernize traditional network equipment, AT&T FlexWare is a single device that replaces three devices: a router, firewall, and WAN accelerator. Over time, this can dramatically cut down a company's electricity usage.
As an example, if a business used 3,500 FlexWare devices to perform the functions previously performed by three devices, annual energy savings would be an estimated 4 million kWh, generating 2,200 metric tons of GHG emissions.
This is equivalent to:
Reduce energy costs and GHG emissions with IoT
Insights and data drive value
IoT delivers near real-time insights and analytics to every aspect of your business. This helps you make data-driven decisions that help you streamline processes, lower operating costs, and drive value. It can also help you carry out an array of environmental sustainability efforts by targeting those benefits toward reducing waste and unneeded consumption.
Our commitment to "tech for good"

At AT&T, we're working to do our part in creating a better, more environmentally sustainable world. We've taken a multifaceted approach to reducing our environmental impact in areas that are most relevant to our business, and we're thoughtfully tackling areas where we can make the biggest impact.
We've set a goal to enable carbon savings 10 times the footprint of our operations by 2025. We're calling this our 10x Carbon Reduction Goal, or more simply, our "10x" Goal. To meet the goal, we're making our network more efficient and we're working with our customers to deploy technology that can help reduce GHG emissions. We're also teaming up with companies to measure the GHG emissions reduction of specific products, highlighting some of these stories in our 10x case study series. 

Why choose AT&T?

AT&T is uniquely positioned to provide solutions from our network to your hardware to edge-to-edge solutions. Whether you're looking for ways to save money by reducing resources, drive new revenue from environmentally preferable products, or show your commitment to shrinking your environmental impact, we can help—while treating the planet with the respect it deserves.
 

Sustainability for your industry

 

Impact area
Solution benefits
Learn more

Modern workplace

Video conferencing and wireless connectivity reduce travel costs, fuel usage, and emissions.

Transportation

Fleet management tools allow operators to monitor and improve fuel efficiency and reduce emissions.

Healthcare

Remote patient monitoring reduces the number of trips patients take to see medical providers, saving time and reducing fuel use.

Consumer and retail

Connected coolers with smart analytics can help optimize inventory and replenishment, reducing trips and preventing waste in retail and grocery stores. 

Smart cities and buildings

Energy and building management solutions can help reduce costs and emissions in commercial buildings. 

Energy

The electricity grid is evolving into an integrated network ecosystem. We believe our expertise in highly-secure connectivity will be an important enabler for energy of the future.

Industrial

We help businesses use data to predict, learn, and make near real-time decisions to improve operations. These solutions can make best use of assets, enable preventative maintenance, reduce electricity use, save fuel, and reduce GHG emissions.

Food, beverage, and agriculture

Smart farming helps reduce water use, increase agricultural yields, and reduce the energy needed to clean and pump water. IoT cold chain solutions can help track and monitor shipments, including chain-of-custody verification, which helps keep food safe while reducing spoilage and waste.
Your feedback will help us to improve AT&T Business so you continue to have a great experience when visiting us!
This survey is conducted by an independent company ForeSee for AT&T.