Featured video
Learn more about the DIRECTV Residential Experience.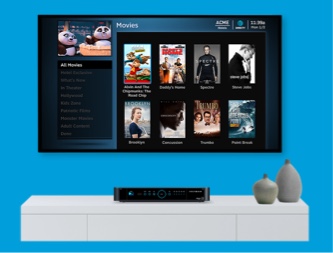 Hotel sweet hotel
With DIRECTV Residential Experience, guests get access to over 100 channels of HD* programming.
Big entertainment for any size hotel.
The COM3000 is a next generation HD headend ideal for properties with large room counts where property owners don't want a receiver for each TV.

*To access DIRECTV HD service, HD equipment req'd. Number of HD channels varies based on package selection.