AT&T BUSINESS FIBER INTERNET SPEEDS AND PRICES
How fast does your small business want to go?
Our fastest speed, for businesses that want to allow for future growth
Up to a 1000Mbps connection3
Download a 30-minute training video (HD) in under 12 seconds. Upload at the same rate.
Support e-commerce activities and large transfers of data
Up to 300Mbps equal upload and download speeds3
Download a 30-minute training video (HD) in under 38 seconds. Upload at the same rate.
Set up a Wi-Fi network for customers, and support audio and video streaming
Up to 100Mbps equal upload and download speeds3
Download a 30-minute training video (HD) in under 2 minutes. Upload at the same rate.
¹Price comparison of AT&T Business Fiber Internet 1000 to major cable providers. Comcast and Charter price for 1G cable services with upload internet speed of 35Mbps. Source: Telogical Systems 2/2021
²Download max 940Mbps. Internet speeds vary. Not guaranteed.
³Internet speed claims represent maximum network service capability speeds and based on wired internet connection to gateway. Actual customer internet speeds are not guaranteed and may vary based on several factors.
  For more information, go to www.att.com/speed101.
BUSINESS FIBER INTERNET BENEFITS
What can fiber internet do for your small business?
THE FIBER OPTIC INTERNET EXPERIENCE
See how fiber optic internet is powering other small businesses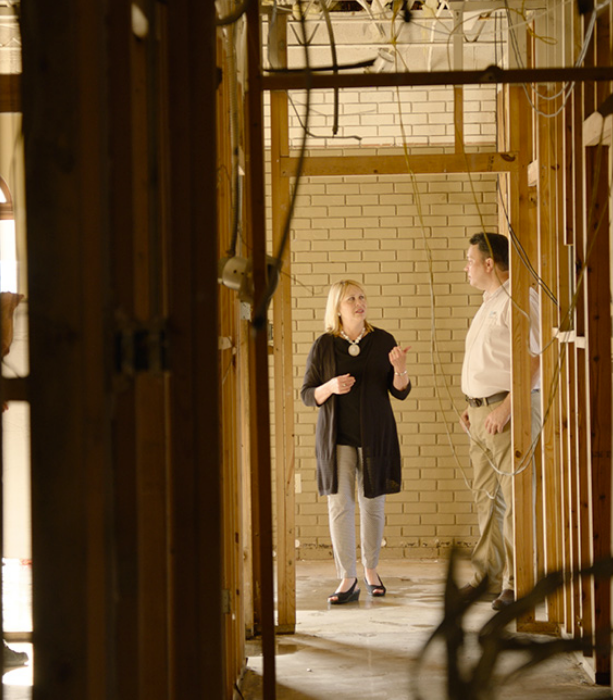 "AT&T made such a big difference."
- Kim Dupree, Kim Dupree State Farm Insurance

Just a year and four months after Kim Dupree State Farm upgraded to AT&T Business Fiber, Kim's town of Ruston was devastated by an EF-3 tornado. "I was worried about how to get my computers and phones back up and running so people could reach us," she said. Before she could even contact AT&T for help, her account representative appeared with a solution.
Read the customer story
Frequently asked questions
What's the difference between broadband internet and fiber internet?
A large difference is the delivery mechanism. Broadband internet is delivered over a copper cable line, while fiber is delivered over a fiber optic cable. Due to this fiber internet is better for delivering faster internet speeds, lower latency, and overall better performance and reliability.
How can fiber internet improve my upload and download speeds?
AT&T Business Fiber uses symmetric internet connections. That means you get equally fast upload and download speeds. Symmetric internet speed capability provides quick access to the cloud, video conference, connect to VPN, transfer large files and more.
What fiber internet speeds does AT&T offer?
AT&T Business Fiber internet plans are available with speeds up to 100Mbps, 300Mbps, and 1G.
Is AT&T Business Fiber internet available in my area?
How can you help my business with outage protection?
You can add AT&T Internet Backup for extra safety. So that you don't lose connection during a power outage or accidental cable cut. Starting at just $10/month.
Request info
To get sales help from a Business Solutions specialist, please complete this form.
Your feedback will help us to improve AT&T Business so you continue to have a great experience when visiting us!
This survey is conducted by an independent company ForeSee for AT&T.