Overview
Increase efficiency in security operations
Deeper visibility and more context
Gain highly correlated and contextualized data that is automatically fed into AT&T's award-winning USM Anywhere platform, along with AlienApp intelligence for data analysis across your attack surface.
Improve detection accuracy and time to respond
Boost threat intelligence, improve security analytics, and automate and orchestrate select workflows to improve response and recovery time.
Gain comprehensive endpoint security
Keep endpoints in a constant clean state using the unique AlienApp integration with SentinelOne—all from a single pane of glass with the USM Anywhere platform.
Benefits
Protect, detect and respond at scale to emerging threats
Automated threat detection and incident response

Leverage security analytics and automation capabilities to drive coordinated and repeatable incident response.

No need to rip and replace

XDR enables you to orchestrate and automate threat detection and response across an ever-growing ecosystem of security and IT tools through our AlienApps framework.

Single pane of glass

Get centralized visibility into your customer's security tools and assets so you can respond to threats quickly and effectively.

An MSSP-friendly architecture

USM Central gives you the ability to centralize security monitoring and orchestration for all customer deployments.
AlienApps
Orchestrate and automate your security with AlienApps!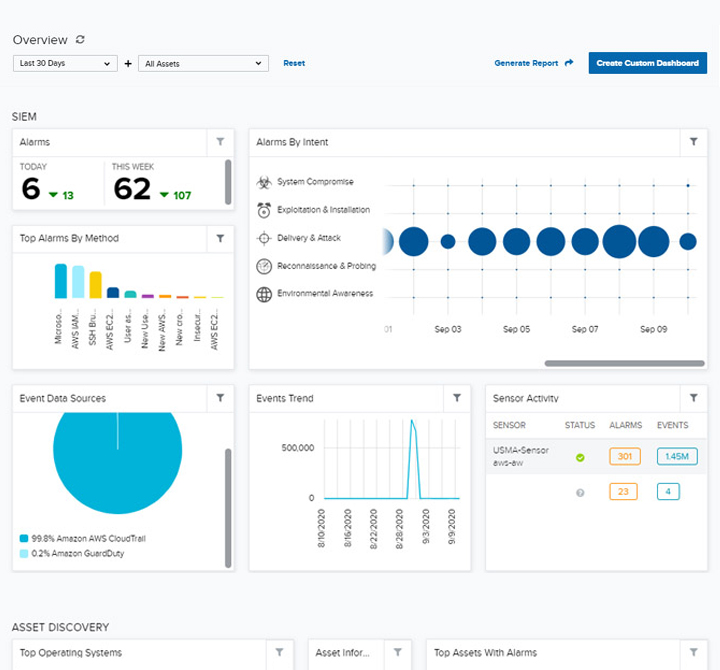 USM Anywhere is a highly extensible platform that leverages AlienApps— modular software components tightly integrated into the USM Anywhere platform that extend, orchestrate, and automate functionality between the built-in security controls in USM Anywhere and other third-party security and productivity tools.
With AlienApps, you can:
Collect critical data from your on-premises and cloud infrastructure as well as cloud services
Enrich your data and analyze it using the latest AlienVault Threat Intelligence
Orchestrate and automate your incident investigation and response activities
Gain new security capabilities as new AlienApps are introduced into USM Anywhere as the threat landscape evolves
Explore all AlienApps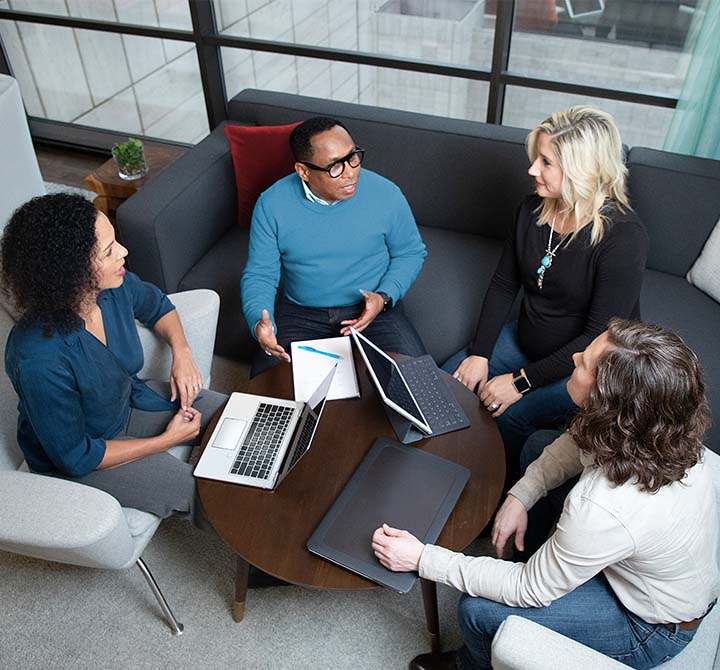 Boost your profit margins starting day one
The AT&T MSSP program is designed to accelerate success and profitability for our partners. Our MSSP pricing and flexible deployment options enable you to remain competitive in the market and generate ROI faster with fewer clients.
Reduce your total cost of ownership
AT&T XDR for MSSPs helps to reduce your expenses for an overall low total cost of ownership (TCO). Our cloud-hosted, unified platform makes it easy for security teams to do more with fewer headcount and reduces infrastructure and maintenance costs.
Gain a trusted partner
As part of our partner program, you get 24/7 support from AT&T Cybersecurity and a resource center fully equipped with informative sales collateral and creative co-marketing content to help you generate more leads.
Learn more
Resources
Learn more about AT&T XDR for MSSPs
Request info
To get sales help from a Business Solutions specialist, please complete this form.
Your feedback will help us to improve AT&T Business so you continue to have a great experience when visiting us!
This survey is conducted by an independent company ForeSee for AT&T.