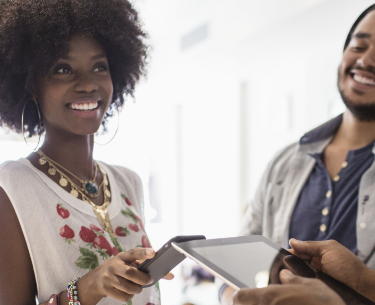 Now get up to $600 in bill credits when you switch to AT&T and bring your own phone.
Transfer new line to AT&T Business Unlimited Premium (min. $90/mo. for single line before discounts). Credit amount based on rate plan selected. Credits over 24 months, start within 3 bills. If service cancelled, credits stop.
Taxes, charges & other terms apply. See offer details
Already a customer? Bring your own phone when you add a new line to an existing plan.
WHY BRING YOUR OWN DEVICE?
*When you bring your own device, eligible AT&T Wireless plans are month-to-month and can be canceled at any time.
Switching is easy with AT&T bring your own device (BYOD)
Featured plan
Unlimited Your Way℠ for Business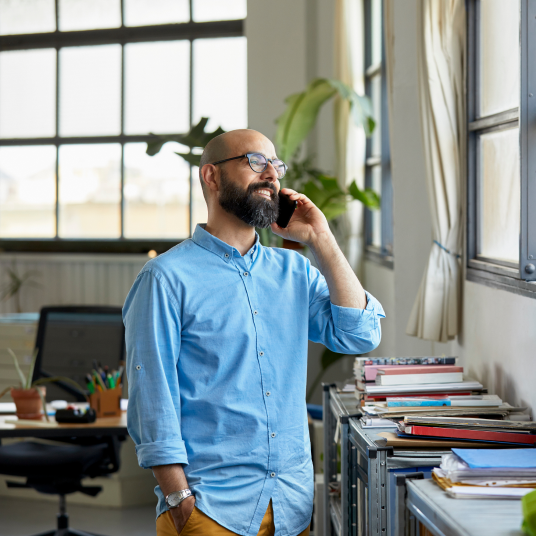 See what Unlimited Your Way for Business can do for you.
Pick the right unlimited plan for each employee to create a customized solution. Mix and match lines so each employee gets the features they need to stay productive in the workplace.
View plan
Frequently asked questions
How do I bring my own phone or device to AT&T?
Bring your own device (BYOD) means you bring your own unlocked, compatible device to AT&T. Even if you didn't buy your device from AT&T, you can activate your phone on a new AT&T plan.
Can I transfer my phone number or do I need to get a new one?
It's easy to transfer your current phone number when you switch to AT&T. You can check to see if your phone number is eligible during checkout.
How do I know if my phone is compatible with the AT&T network?
Use your IMEI number to check compatibility during checkout.
What's an IMEI number?
IMEI stands for International Mobile Equipment Identity. It's a 15-digit number that's unique to each device. Your IMEI number will determine if your device is compatible with our network. To find your IMEI number, call *#06# on your device, or go to your device settings.
What's a SIM card or eSIM?
SIM cards are small plastic cards that are inserted into your phone. An electronic SIM is called an eSIM and can be activated over the internet. Both types of SIMs have unique ID numbers and store your personal data.
How do I activate my device after receiving the SIM card from AT&T?
Your new SIM card arrives by mail ready to use. Just insert it in your device and you're good to go.
If you prefer to talk to a business expert
AT&T business experts are available M-F 7am - 7pm CT.
Your feedback will help us to improve AT&T Business so you continue to have a great experience when visiting us!
This survey is conducted by an independent company ForeSee for AT&T.