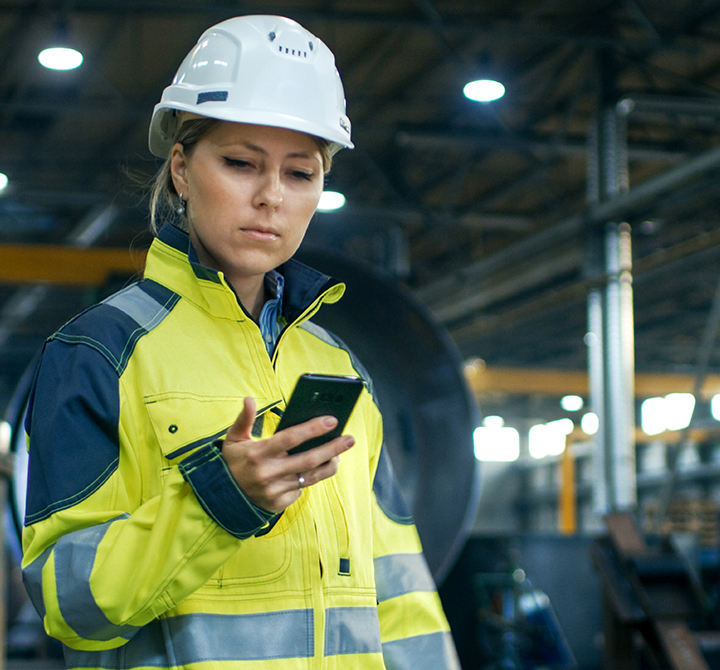 Next-generation AT&T Enhanced Push-to-Talk
Complement your two-way radio communications with AT&T Enhanced Push-to-Talk*, available on a variety of smartphones, rugged devices, and tablets.
View
*AT&T Enhanced Push-to-Talk service requires $30 EPTT Rate Plan or $5 EPTT Feature Bolt-on with eligible voice plan. EPTT services require use of a compatible wireless device and acceptance of the End User License Agreement. Use of the service on smartphone devices requires download/installation of the EPTT software. User interface may vary by device. Some features may not be available on all devices. EPTT is designed to work over an AT&T cellular wireless data network and other compatible wireless and Wi-Fi networks. Wireless data coverage is not available in all areas. EPTT is not compatible with International Roaming. Users may remain logged in to the EPTT system if they roam out of coverage area. EPTT performance may be limited to 2G coverage areas. Availability, security, speed, timeliness, accuracy, and reliability of service are not guaranteed by AT&T. Additional hardware, software, subscription, and/or special network connections may be required. Rate plan brochure(s) and data coverage map(s) can be found online. Additional terms and conditions apply. See att.com/eptt.
¹Certified IP68, full dust and waterproof protection. Can be immersed for up to 30 minutes at a depth of 6.5 feet (2 meters). Military Standard 810G protection against shock, vibration, temperature extremes, blowing rain, low pressure/high altitudes, solar radiation, salt fog, humidity, water immersion, temperature shock, and icing/freezing rain.
²Certified for IP68; protection against dust and water immersion for up to 30 minutes in up to 6.5 feet (2 meters) of water. Only device cameras are intended to operate underwater using Underwater Mode. Avoid using your phone in salt water. It is highly corrosive and can damage internal components and degrade audio performance over time. Always rinse phone in fresh water immediately after using it underwater. Water in the phone's open microphone and speaker ports may affect outbound audio quality and speaker performance. These are temporary conditions and will subside once the phone is dry. Before immersing your phone in water, make sure all ports and covers are properly seated, with no foreign objects obstructing the seals, to maintain the waterproof capability. Phone should never be used underwater with broken/missing/open SIM/microSD port-cover. Refer to User Guide about how to dry your phone and using the phone's Underwater Mode. Dry your phone with a clean cloth before charging.
³Meets US MIL-STD810G to withstand dust, thermal and transport shock, vibration, temperature extremes, solar radiation, salt fog, and humidity. Certified waterproof for IPX5, protection against water jets and IPX8, protection against water immersion in up to 6.5 feet (1.8 meters) for 30 minutes. Phone will not operate underwater and should be dried as quickly as possible when wet. To verify that your phone is waterproof, make sure the charger/data port, audio jack, and card slot covers are properly seated, with no foreign objects obstructing the seals. Shock resistant when dropped from approximately 4 feet onto flat surface. Device may not perform as shown in all extreme conditions.
Talk to a business specialist
Request info
To get sales help from a Business Solutions specialist, please complete this form.
Your feedback will help us to improve AT&T Business so you continue to have a great experience when visiting us!
This survey is conducted by an independent company ForeSee for AT&T.