Top priorities for discrete manufacturers
Leaders are exploring technology possibilities to move their products to market
From children's toys to commercial aircraft, discrete manufacturing depends upon flexible manufacturing systems, inventory controls, and a seemingly infinite number of other parameters. They're critical for the health and safety of consumers — and for your reputation in the marketplace.
AT&T Business and WBR Insights asked 57 leaders in discrete manufacturing about their technology priorities as they build the factory of the future. The companies surveyed range from mid-market to enterprise level; the responsibilities of respondents range from floor manager to corporate support.
Read more in our eBook about the priorities, pressures, and plans for how these companies are planning to use manufacturing technology to achieve the factory of the future.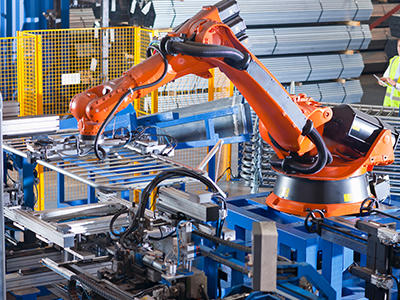 Manufacturing Solutions
Industry 4.0 technologies help manufacturers save money through better inventory management, improved asset utilization, and optimized production planning.