Preparing for the fleets of the future
Government ELD mandate brings forth major changes
More than 3 million truck drivers across the country have been required to comply with the federal government's Electronic Logging Devices (ELD) mandate. The new rule, launched on December 18, 2017, requires commercial fleet drivers to electronically log daily hours of service.
Drivers were already required to record their hours of service, but most tracked their time manually on paper. This practice had the potential to lead to inaccuracies and errors, resulting in non-compliance, hefty fines, and safety concerns.
In fact, one in every 15 trucks is involved in a crash, accounting for $100 billion in damages. Two years prior to the 2017 mandate, 2015 reports indicate that one-third of all roadside inspections in the U.S. resulted in a logging violation, and 34% of those violations were because a driver didn't have a required paper log.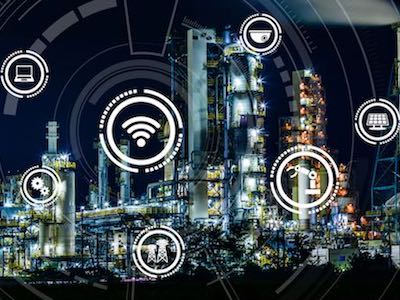 Internet of Things (IoT)
Entirely new experiences, revenues, profitability, customer relationships, business insights, and processes are now possible using IoT services and solutions.
Government mandate
The government mandate addresses current issues and concerns. Fleet operators must comply or face big fines.
I have worked with fleet companies for many years, so I get the hesitancy that comes with major change. But forward-looking companies will seize this opportunity to embrace ELD and become more efficient through more comprehensive solutions.
That's how one of our customers sees it.
Paul Hamilton, director of transportation at California Freight, was shopping at an AT&T retail store for tablets to use for an ELD solution. He decided on the AT&T Fleet Complete solution for ELD and equipped his 175 drivers with Samsung tablets to track their vehicles, assets, and drivers from one platform.
"Most of our drivers have fully embraced the move to ELDs," Hamilton says. "However, some of our drivers are not as quick to adapt."
"They may view it as too difficult or complicated, but the reality is that to move our transportation business forward, we need to be able to capture as much real-time data on driver activity and truck movement as possible. And it needs to be within a system that lets us compile and easily access that data."
The industry that serves as the backbone of our country has undergone a massive transformation.
Share this quote
Fleet solutions
AT&T Fleet Complete gives customers an all-in-one fleet, asset, and mobile-worker tracking and management solution from a single platform.
The cost benefit, crew visibility, and increased efficiency a solution of this type offers can help fleet operators realize new efficiencies with their business. For example, telematics can reduce labor costs by up to 12%, as well as help reduce maintenance and repair costs by as much as 14%.
This is just the beginning for fleets of the future. The industry that serves as the backbone of our country has undergone a massive transformation. As we look ahead, AT&T Fleet Complete helps provide data so that fleet managers may discover enhanced routing to reduce fuel consumption, predictive maintenance, and even the reduction of environmental impact of vehicles on the road.
The government mandate for ELDs is the next step into the future of transportation. Combined with fleet and asset management, now is the time for fleet managers to embrace a digital transformation that can enable them to operate with better efficiency.
AT&T Fleet Complete is available on the AT&T IoT Marketplace, a comprehensive online marketplace where customers can buy and provision IoT solutions.
Learn more about the connected fleet on the AT&T Fleet Management page and ways that our solutions serve the fleet managers on our transportation solutions page.