How the new normal changed old SMB social media practices
Download Part 2 of our 5-part series and learn what social platforms are right for your small business
It is no secret every small-to-mid-sized business should capitalize on the power of social media to connect with new consumers and engage with current ones. Today, in this "new normal," that need has never been more important.
Social media presents you with a unique opportunity to cultivate customer awareness and engage successfully with your customers online, but it can be overwhelming. We understand, which is why AT&T and Fullscreen Media have developed a powerful tool for your toolbox to help build a better business in a COVID-19 world.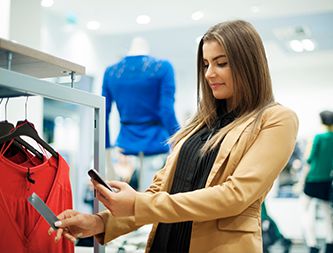 Retail Solutions
AT&T empowers retailers with data insights and secure technology solutions to help provide a powerful, connected consumer experience.
Decide what platforms are right for your business
We have already provided Part One: Developing Social Purpose. Today, we are happy to present you with Part Two of the Small Business Social Media Playbook, "Understanding Social Platforms."
During this step of your social journey, you will learn about each social media platform's purpose so you can identify which one works best for your business. A one-size approach does not fit all in the small business world, specifically in social media, as you will learn.
While there are many options to begin your social media journey, you should focus on one or two platforms that will suit you best. We want you to think of social media platforms like telephones, not a television. Prospective customers are not only watching you speak; they want to communicate and connect with you. Understanding what platform works best for your business opens that dialogue to help you begin building relationships with your customers. 
Businesses need to be smart about which platforms suit their business needs and adjust in real time. While you can be on multiple social platforms, try to place focus on a single platform or two that will serve you best.
Share this quote
Download Part 2 of this vital 5-part series to learn what you need for your small business on social media today!
In this step of your journey, learn how to do the following: 
Pick the platform that makes the most sense for your business
Create an effective business profile
Check off everything on your own customized "Social Starter Kit" 
Be on the lookout for Part 3 to learn how to:
Craft content with your audience in mind
Connect with customers to reach your business goals

Learn how to reach your audience on social media today! 
Download Part Two of the Small Business Social Media Playbook, "Understanding Social Platforms."