AT&T Business CMO joins Malcolm Gladwell on Revisionist History podcast
Get the scoop on 5G's transformative potential
Mo Katibeh, Chief Marketing Officer at AT&T Business, recently made a series of guest appearances on Revisionist History, a podcast hosted by bestselling author, journalist, and speaker Malcolm Gladwell. Mo discussed a range of topics, including how 5G will eventually improve the practicality and efficacy of familiar items—including everything from toothbrushes to bicycles—by connecting them to data and sensors that integrate with the world around us.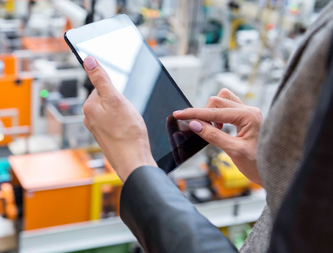 Mobility Services
Device trade in. Connectivity. Apps and services. Empower your teams with solutions that can help you grow your business.
Mo also shared examples of how 5G's lower latency can open doors to powerful new solutions in important fields such as healthcare. By eventually delivering information around the same speed that a human brain can process reality—about 8 milliseconds—5G can eliminate the gap between the transmission and processing of critical data. This unprecedented performance can eventually aid highly-skilled practitioners in performing delicate tasks remotely, including medical procedures such as robotic surgeries. 
Now in its fourth season, Revisionist History reevaluates popular people, events, and achievements to determine whether prevailing judgments warrant reconsideration. Gladwell achieved notoriety with a series of bestselling books, including Tipping Point and Blink.
To listen to the episodes, click the links below.
Season 4—Episode 8: Mo and Malcolm introduce the audience to 5G and the connected toothbrush.
Season 4—Episode 9: Mo and Malcolm explore the latency tipping point, including data at transmissions at 8ms—the speed of thought.
Season 4—Episode 10: Mo and Malcolm rock stadiums, exploring new augmented reality applications that put the spotlight on lead guitarists and quarterbacks.
 Read more to learn how to harness the power of 5G for your business.
Whether you're battling zombies in your favorite game to save the world, or you're doing robotic surgery, latency matters." @MoKatibeh @Gladwell @attbusiness @pushkinpods #5G #latencytippingpoint
Share this quote