Adopting a remote work culture quickly
The first steps all businesses must make to support remote office solutions
During recent events, many businesses discovered how unprepared they were to support remote working solutions. Now working from home has become the status quo. And many businesses are still looking for the right remote office tools.
We've all discovered how important it is to keep connected to critical processes, applications, data, and networks during major emergency events. Knowing where to start in building this environment is the hardest part for many businesses.
This infographic outlines the first steps and considerations most businesses need to make to quickly adopt a remote-work culture.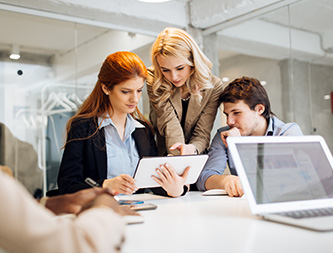 Network Services
Technology is changing rapidly and with that comes higher demands on your network while pushing bandwidth requirements to its limits.